The world of Chrono Cross is littered with hidden Key Items, and each one has a very specific purpose. While most are used to advance the story, a few of the items you'll find are necessary for acquiring one of the game's many optional characters. One such Key Item is the Big Egg, which can be used to recruit an adorable newborn dragon named Draggy, though only if you know how to use it. Fortunately, we're here to help—here's what to do with the Big Egg in Chrono Cross: The Radical Dreamers Edition.
Using the Big Egg to recruit Draggy
Before recruiting Draggy, first, you'll need to help him hatch. To do this, head into Fossil Valley (Another World) and investigate the Dodo nest found within to acquire a Big Egg. There isn't much else to do with this item until later, so just hold onto it and move on for now. Continue to progress through the story until you've acquired a boat while playing as Lynx, then head to way to Opassa Beach and use the Astral Amulet to make sure you're in Home World.
Related: How to recruit Guile in Chrono Cross: The Radical Dreamers Edition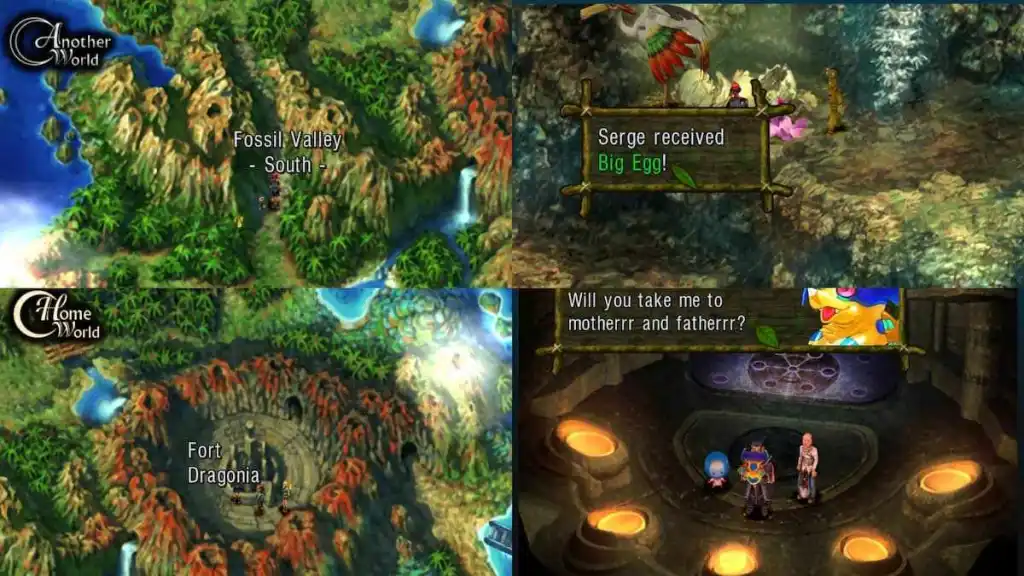 Once this is done, travel to Fort Dragonia (Home World) and head inside. Similar to Fort Dragonia (Another World), you'll need to activate five pillars of light before the elevator becomes functional. Upon activating the fifth pillar, ride the elevator down to find an incubator room with one functioning incubator. Simply open your Key Item menu by pressing Y, then place the Big Egg in the incubator, and Draggy will request to join the party upon hatching.
Draggy's abilities
Draggy wields gloves in battle, using his high Stamina Recovery stat to overwhelm his opponents with frequent attacks. His innate element is Red, the elemental color closely associated with fire and lava, meaning he'll benefit the party most when facing off against opponents with an innate Blue element. When using the Cough Drop tech, Draggy coughs up a small fireball onto an enemy, igniting a pillar of flames beneath them.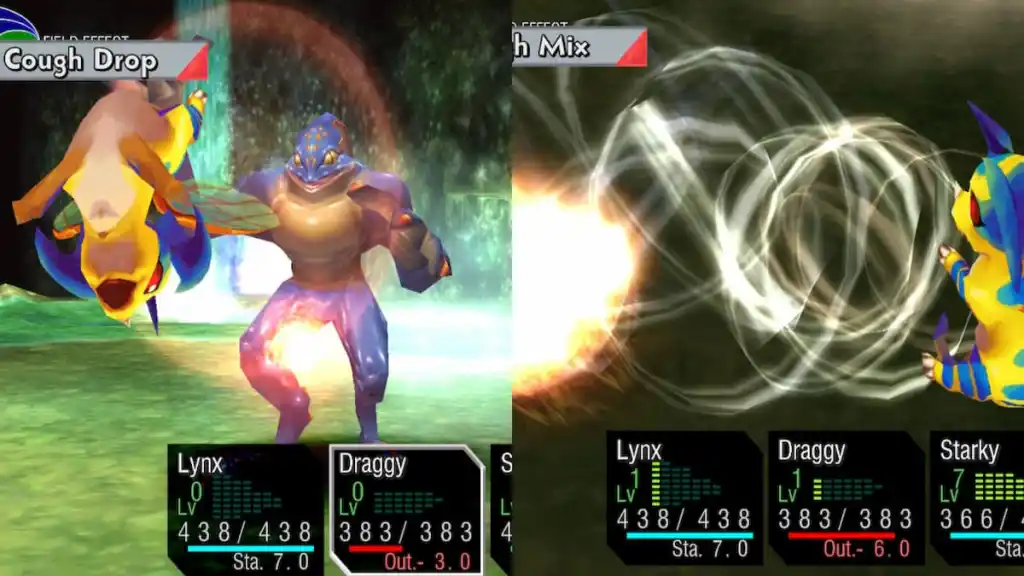 On the other hand, Draggy's Cough Mix tech sees spit a fireball onto the ground, then beat his wings to magnify it and launch a wall of flames toward opponents to deal massive damage. While he may not be the strongest innate Red character in the game, Draggy's Strength stat and high Health stat make him a viable option for any team!
Looking for more great Chrono Cross content? Be sure to check out Every playable character in Chrono Cross: The Radical Dreamers Edition (and how to recruit them) here at Pro Game Guides.