Destiny 2 has plenty of Solar exotics. However, there are a few that stand out among the crowd. Join us as we dive into what we consider the best of the best.
Destiny's Best Solar Exotics
Prometheus Lens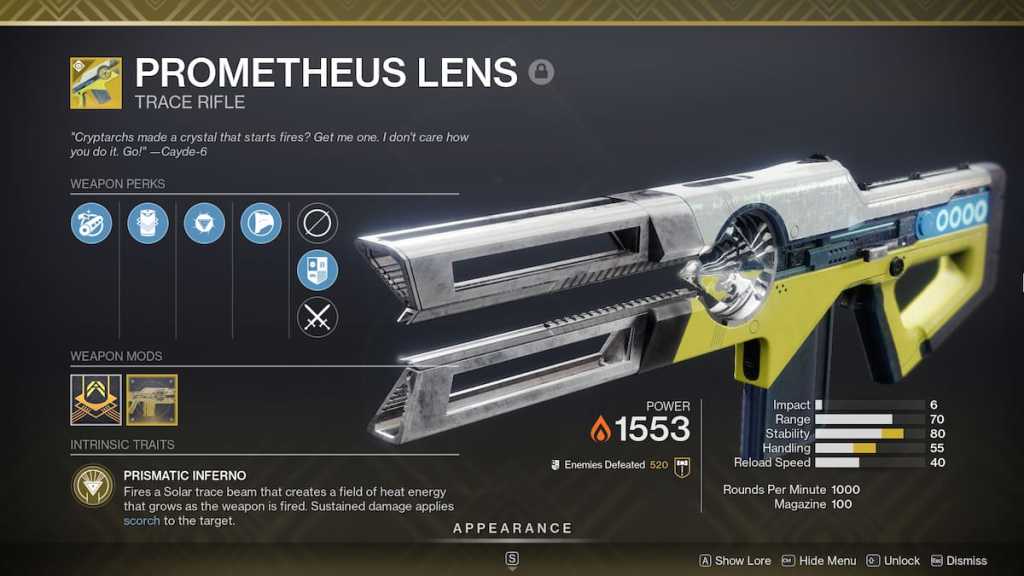 Prometheus Lens is the weapon that started the laser wars in Curse of Osiris. In fact, there are many a Guardian who still wear the emblem from that impromptu event with honor. With the Solar 3.0 rework, Prometheus Lens is perfect for adding stacks of Scorch to a target, which results in a satisfying Ignition explosion.
Erianna's Vow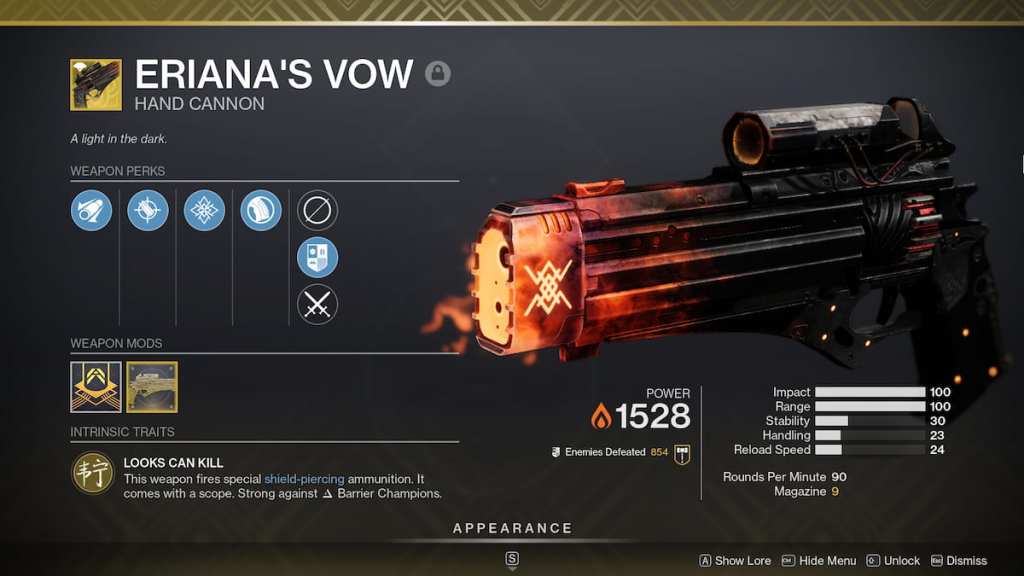 We'll admit it. When Eriana's Vow first came out, we hated it. Throw in a merciless grind for the catalyst and everyone can be forgiven for giving up on this Hand Cannon. But there's a deep satisfaction that comes from using this weapon. It has a definite heft and power that makes one feel like a god when destroying a shield or health bar.
Related: All Calus Bobblehead locations on the Derelict Leviathan in Destiny 2 – #1 Fan Triumph
Sunshot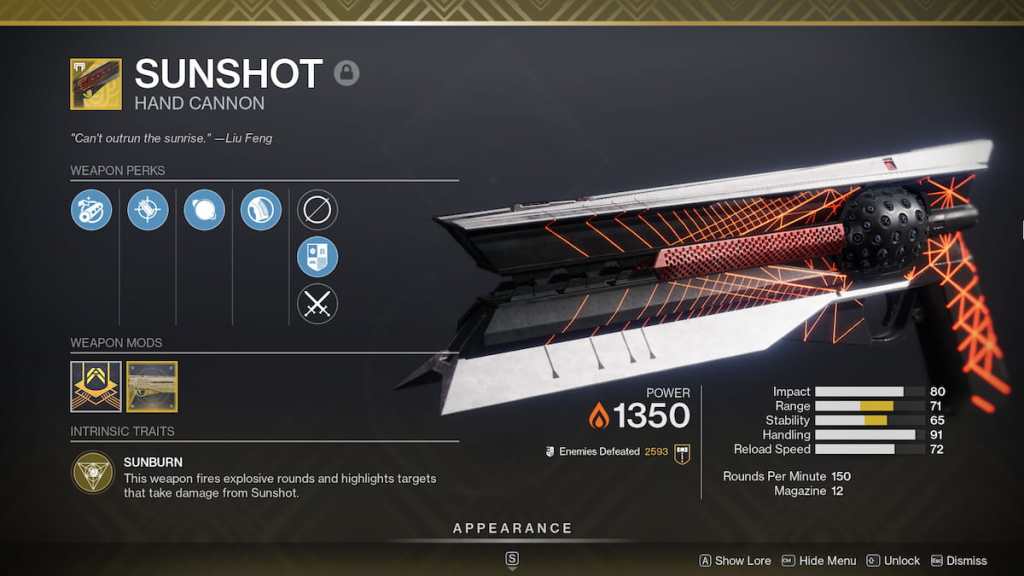 Sunshot had many feel as if they were wielding the power of the sun itself. With its magazine upgrade and Sun Blast trait, the Sunshot is literally that: a blast to play with. Plus, the way the barrel is scorched and starts to glow with each successive shot on the default skin is a thing of beauty.
Jotunn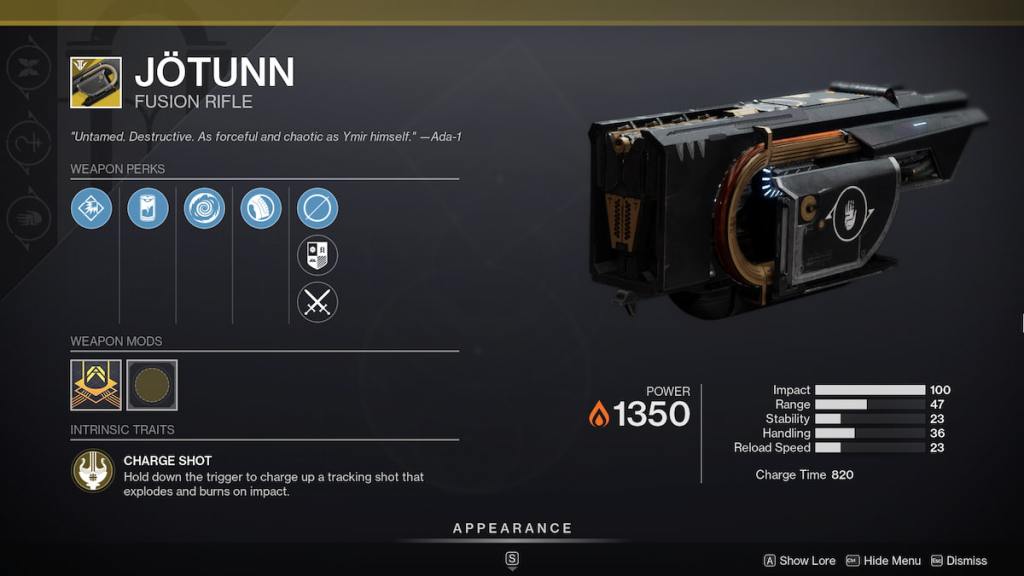 The toaster that ruined PvP for so many during Season of the Forge, Jotunn has been reined in a little bit and isn't nearly the juggernaut it was when it debuted. Make no mistake, though—no Guardian wants to be on the receiving end of this devastating Fusion Rifle.
Sleeper Simulant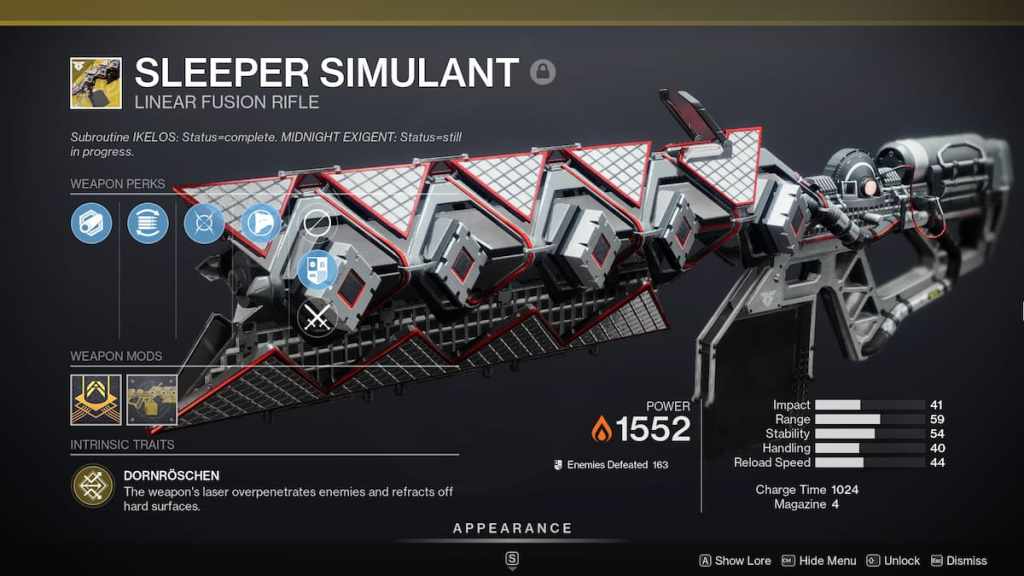 There are few weapons that are as satisfying to fire as Sleeper Simulant. The way the air practically crackles with energy as it charges and the riotous sound that bellows forth when it actually fires is sublime. Sleeper Simulant has had a tumultuous history, but there's no denying the charm of this IKELOS weapon.
For more Destiny 2 goodies, check out How to find Weapon Crafting Patterns in Destiny 2 on Pro Game Guides.