The spooky season is upon us, and Destiny 2 isn't one to hold back. Its themed event, Festival of the Lost, typically runs from mid-October through early November. It celebrates the lives of those who are no longer with us and raiding Haunted Lost Sectors for candy. Developer Bungie hasn't said much about what's coming this year, but that hasn't stopped the community from mining the API to get a sneak peek.
Destiny 2 Festival of the Lost 2022 Start Date and Time
Destiny 2's Halloween event, Festival of the Lost, will begin on the weekly reset on October 18, 2022 at 12pm CST.
Destiny 2 Festival of the Lost 2022 Armor
Destiny 2 Monsters vs Mechs
In March of 2022, Bungie sent out an email as part of their regular newsletter, asking Guardians to choose the theme for this year's Festival of the Lost. Team Monster came hard with the Godzilla Hunter, cyclops Titan, and swamp creature Warlock. Opposing them were the Gundam and Robotech-themed Mech team. While the monster Hunter set is clearly the best of them all, it wasn't strong enough to beat out Team Mech. Better luck next year, Team Monster!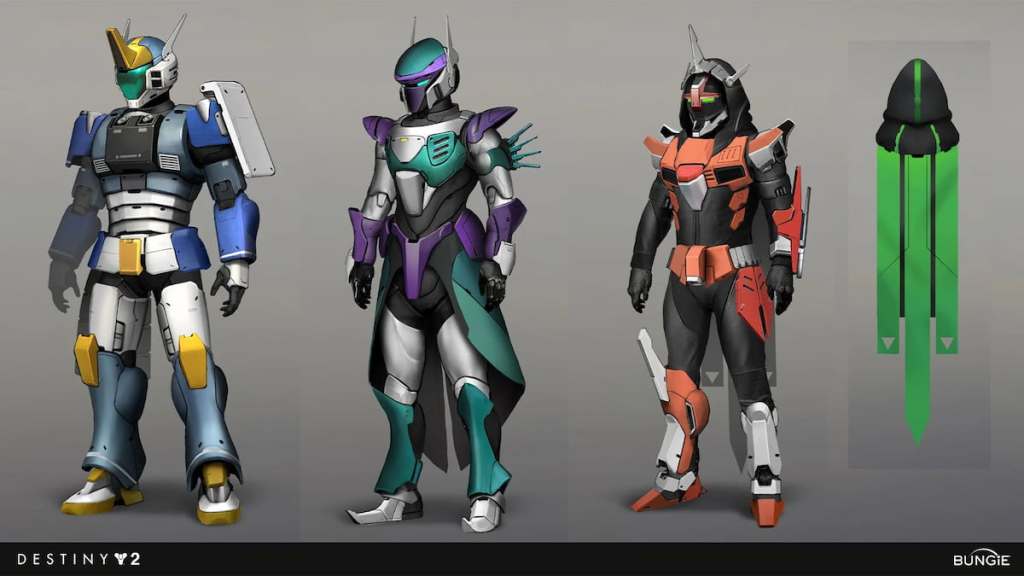 Titan: Mechanized Protector
Warlock: Mobile Exoskeleton
Hunter: Machined Skirmisher
Titan: Cyclops
Warlock: Swamp Creature
Hunter: Godzilla
Related: Destiny 2: How to complete Daughters of Oryx Challenge in King's Fall Raid
Festival of the Lost 2022 Items
Much like Solstice 2022, this will be the first year Festival of the Lost will use an Event Card. Expect plenty of harrowing challenges with equally terrifying rewards.
Festival of the Lost 2022 Masks

Blueberry Mask
Bread Mask
Caiatl Mask
Fynch Mask
Riven Mask
Savathun Mask
Starhorse Mask
Telesto Mask

Festival of the Lost 2022 Weapons

Arc Sniper Rifle

Aggressive Frame
Origin Trait: Search Party - This weapon is granted faster aim down sights speed and movement speed while aiming down sights when no allies are near.

Festival of the Lost 2022 Sparrows

Majestic Whinny
Bold Chapalu

Festival of the Lost Weapon Ornaments
For more Destiny 2 goodies, check out Concealed Void Lost Sector – Guide and Location on Pro Game Guides.