The Leviathan has returned to the Sol system in Destiny 2. The behemoth planet-eater has seen better days and is now just as haunted as the Moon. The new Patrol Zone serves as the primary point of contact for the Seasonal Activity. However, Guardians will be tasked with exploring different areas of the spooky sarcophagus.
The Royal Pools are one of three zones on the Derelict Leviathan. They can be found to the left of the Castellum, where Guardians will land when they load into the map. Alternatively, the Royal Pools can be found to the left of the Pleasure Gardens as well. Both are accessed by winding tunnels and hallways.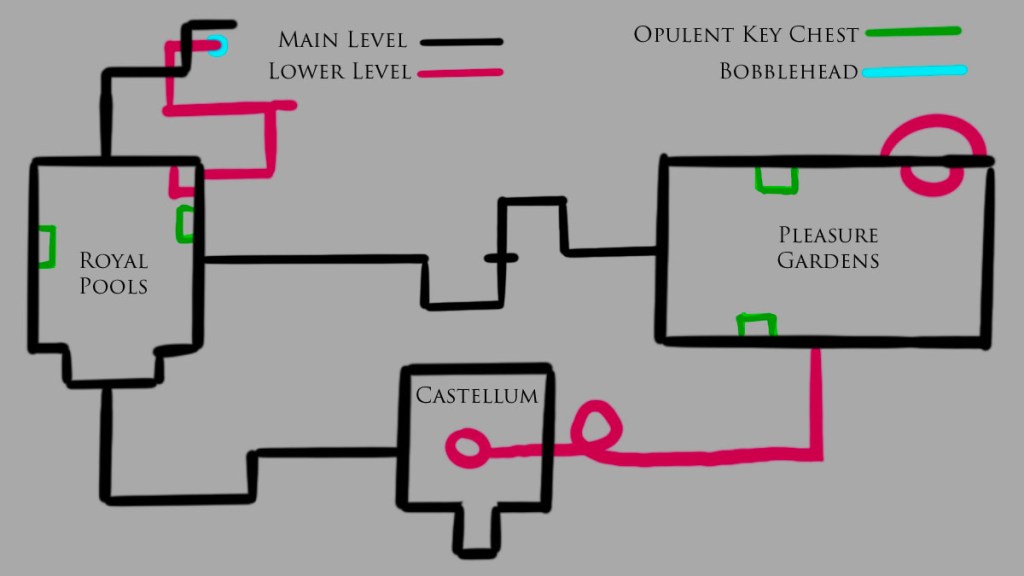 Related: All New Craftable Weapons in Destiny 2 Season 17 (Season of the Haunted)
The Royal Pools were one of the encounters during the initial Leviathan Raid. In fact, they were the first of many challenges the deposed Emperor Calus would throw at his guests. Its mechanics involved lanterns, plates, symbols, and a lot of communication.
Bungie is definitely leaning into a horror theme with the Derelict Leviathan. The once lush baths are now home to terrors and specters intent on dragging Guardians beneath the depths. Guardians will want to keep their eyes open for any secrets that the Pools may hold. Happy hunting, and don't forget a towel!
For more Destiny 2 goodies, check out Who is Safiyah in Destiny 2? on Pro Game Guides.