Introduced way back in Destiny 2 Season 1, Starfire Protocol is one of the best pieces of Warlock armor you can get. The Exotic Chest Armor is a DPS powerhouse with a Perk that works like a dream with Fusion Grenades. Here's how to get Starfire Protocol in Destiny 2.
Where to find Starfire Protocol in Destiny 2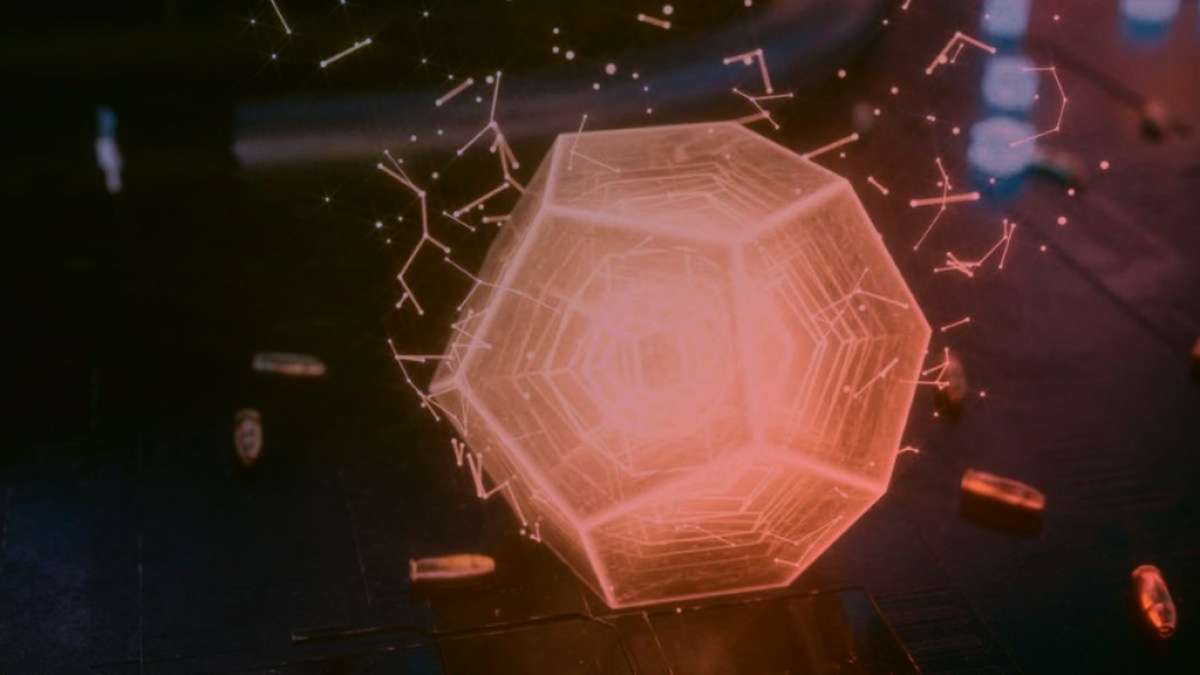 As mentioned above, Starfire Protocol is a piece of Warlock armor, meaning that if you're a Titan or a Hunter, you won't be able to equip it. If you are the right class, though, it's Chest Armor you'll definitely want to get your hands on. It has the following Perk:
"Fusion Grenades have an additional charge and recharge from empowered weapon damage. Fusion Grenade kills grant Rift energy."

—Official Destiny 2 description.
Despite it being in the game from the beginning, it is surprisingly pretty easy to obtain—by Destiny 2 standards, anyway. Unlike other gear that only appears at random in Xur's stock, for example, Starfire Protocol is obtained from Exotic Engrams.
While Exotic Engrams are rare, you can farm them from high-level activities like Nightfalls, earn them through vendor rank resets, or buy one weekly from Xur. They can also appear as rewards in the Season Pass.
Like all Destiny 2 Exotics, it simply comes down to luck whether Starfire Protocol will drop for you or not; just keep trying, and you'll get it eventually.
Best build for Starfire Protocol in Destiny 2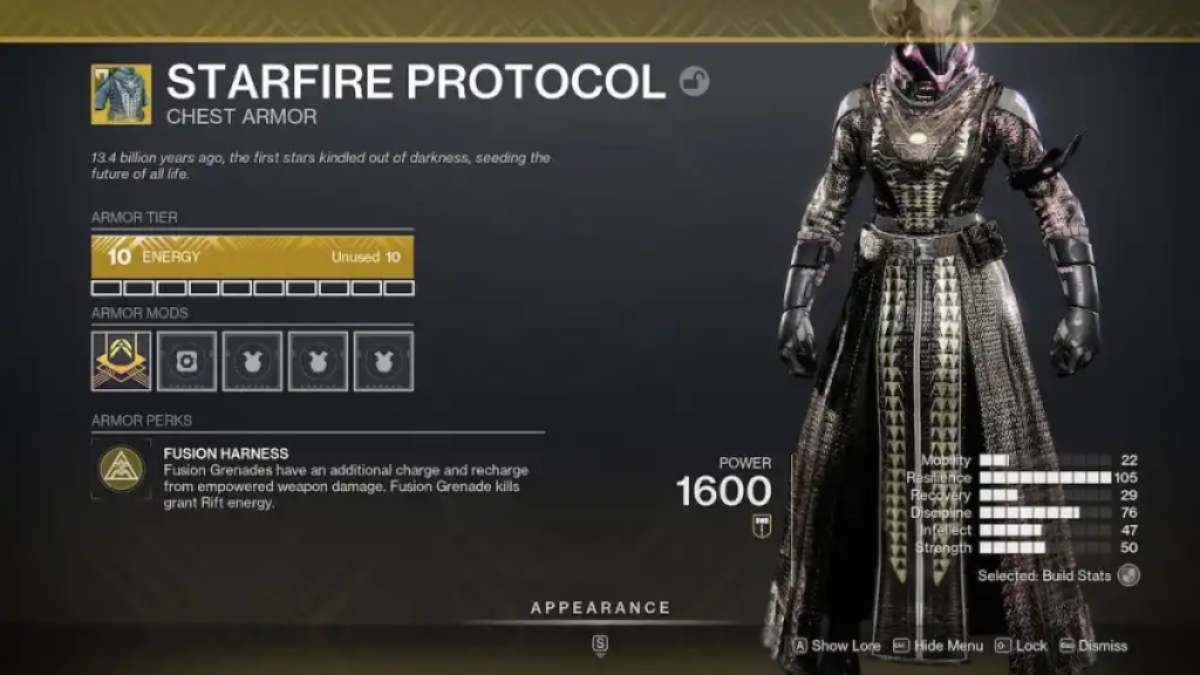 When it comes to Starfire Protocol, there's one Warlock build that shines above the rest, and it's for the Warlock Solar subclass. When paired with the Exotic's Fusion Grenade perk, you become almost unstoppable and a threat against even the toughest bosses.
Related: Destiny 2 Autumn Wind God Roll, Stats, & How To Get
Obviously, that means that your grenade is the most important part of this build, so making sure it deals as much damage as possible to as many enemies as possible is crucial. Here is the best build for Starfire Protocol in Destiny 2, including weapons, Fragments, and Mods:
Stats—Recovery and Resilience for health regeneration and increased incoming damage.
Mods—You want to go for ones that buff your grenades and synergize well with the Chest Armor:

Insulation (Leg slot): Lowers class ability cooldown when picking up Orbs of Power.
Firepower (Arm slot): Final grenade blows generate Orbs of Power.
Ashes to Assets (Helmet slot): Grants Super energy when you get grenade kills.
Bolstering Detonation (Arm slot): Gives class ability energy with grenade damage.

Abilities—Empowering Rift for damage buffs, and Fusion Grenades.
Aspects—Touch of Flame improves Healing, Solar, Firebolt, and Fusion Grenades.
Fragments—Ember of Ashes applies added scorch stacks to enemies.
Weapons—Calus Mini-Tool (Energy), Witherhoard (Kinetic), Anarchy (Heavy).
For more information on Destiny 2, check out How to Get Ecliptic Distaff in Destiny 2 on Pro Game Guides.