If you are wondering what Faction chests are in Destiny 2, they are chests that belong to a particular Faction. You can find Faction chests usually in the area a Faction dominates on the map.
You can find out what these areas are by heading to a location and finding that most foes are from one Faction. If you find such a location, you will need to search the surrounding area for chests with a unique theme. For example, the chest shown below belongs to the Scorn Faction.
Related: How to get the Dead Messenger Grenade Launcher in Destiny 2
That said, looting Faction chests tends to reward various items but mostly Glimmer. You will occasionally also need to find Faction chests to complete quests like Trust Goes Both Ways in The Witch Queen campaign.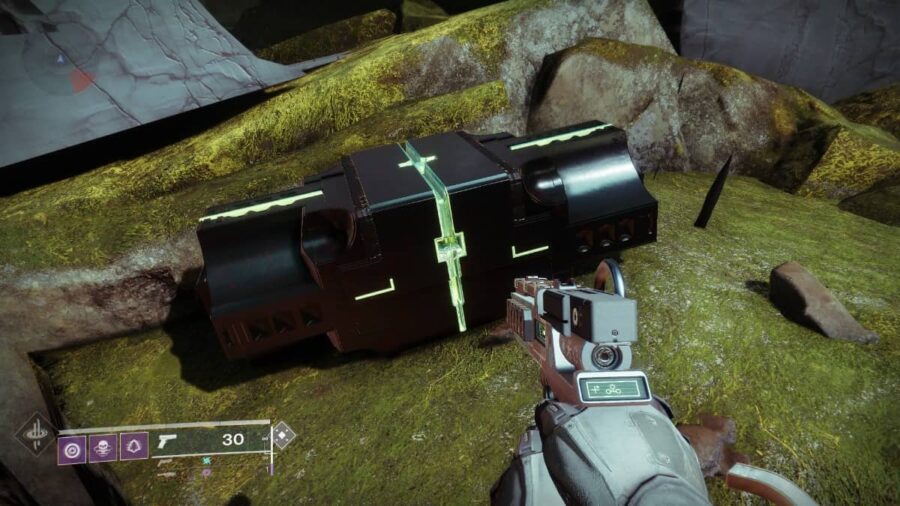 During Trust Goes Both ways, you will need to complete Patrol missions and find a certain number of Scron Faction Chests. If you happen to be on this part of the quest, you can find the Scorn Chests scattered about the Mismia Region in Destiny 2.
You can find the Miasma Region north of the starting spawn location in Savathun's Throne World. After reaching the Mismia Region, start searching for black chests like those shown above.
For more on Destiny, we at Pro Game Guides have you covered.