Seraphite was a planetary resource located on the Hellas Basin on Mars in Destiny 2. Players farmed seraphite across the entire red planet to increase their reputation with Ana Bray, to upgrade their weapons, and to purchase legendary shards from Spider. However, this planetary resource was removed from Destiny 2 and is now unobtainable.
Why was Seraphite Removed from Destiny 2?
Simply put, seraphite was removed from Destiny 2 in addition to the entire removal of Mars. With last fall's Beyond Light expansion, large portions of the game were removed—including Mars, Titan, Io, and Mercury—and placed into Bungie's D2 Content Vault. After careful consideration, Bungie removed content that felt untouched by players in 2020, which allowed the developers to tidy up the user experience within the live-service game. With Mars's removal from the game, so too was seraphite wiped, thus erasing the planetary resource as a viable in-game currency. Going forward, seraphite cannot be obtained in D2.
During the Beyond Light expansion, Banshee still allowed players to purchase items using seraphite, however, he has either stopped accepting seraphite entirely , or will no longer accept seraphite at the end of the season. Additionally, players may no longer rely on Spider—a useful source for purchasing planetary resources—as seraphite no longer exists within his rotation.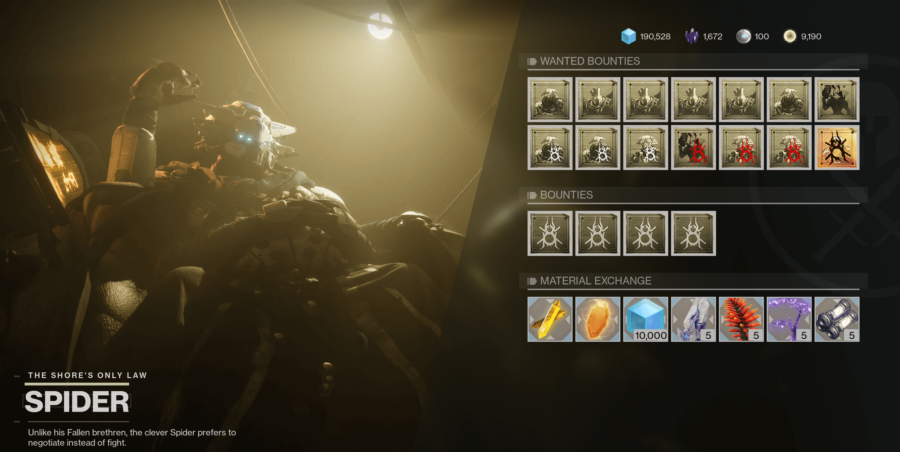 Does this mean seraphite is gone forever? Well, no. According to Gamepur, Bungie stated that Content Vault features may return in future Destiny 2 seasons on a rotating basis. This allows Bungie to revamp old content and present it with fresh new features, as opposed to allowing irrelevant planets waste hard drive space and appear as wastelands in the evolving game.
While seraphite may feel like a wasted inventory slot, hold onto the planetary resource if you've got any! Although seraphite is unavailable in D2's current version, there is always the possibility that the seraphite returns in a future Mars update.
---
Interested in learning more about Destiny 2? Check out our coverage on the newest expansion, Season of the Chosen. Never miss out on exotic gear, as we update Xur's location every week!