The latest season of Destiny 2 begins next week with Season of the Chosen. Bungie released a trailer for the video that showcases new story content, which includes a revived conflict between the Guardians and the Cabal. The new season's content roadmap has also been revealed, with details on everything from new weapons, strikes, and areas. Bungie's next season will run from Feb. 9 to May 11.
The Season of the Chosen story centers on a new conflict between the Guardians and the Cabal. In the trailer, Empress Caiatl—our first glimpse of the new Cabal leader—offers perhaps the worst alliance ever proposed between two opposing parties. Naturally, the negotiations quickly collapse as Caiatl demands pledged loyalty from Zavala, with deadly sights trained on him. We assume the story will kick off immediately from there.
Three strikes feature in the new season. Proving Grounds is the new strike, where Guardians clash with the Cabal over the fate of the Last City. The Devil's Lair and Fallen S.A.B.E.R. strikes make their return from Destiny 1.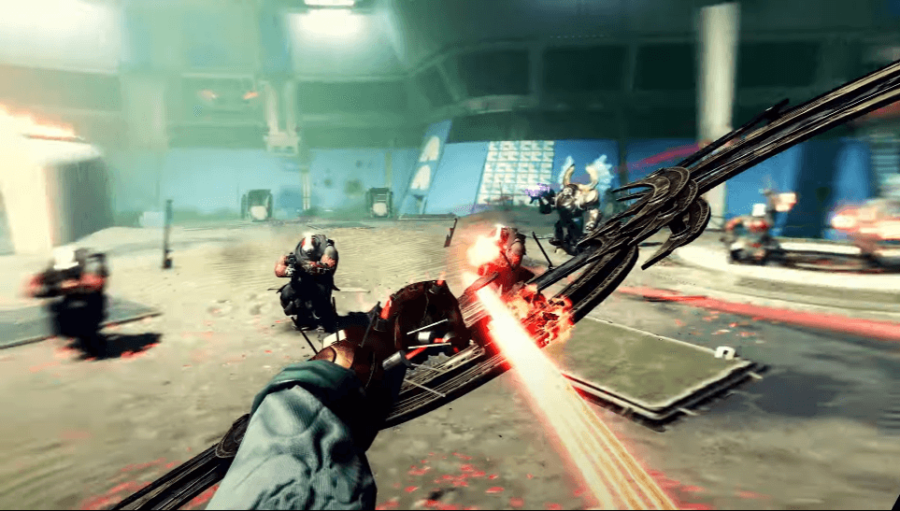 Over 25 exotic weapons and armor feature in Season of the Chosen, both new and old. Featured in the trailer, Ticuu's Divination is a new exotic bow that shoots and tracks multiple targets at once. A new armor set called Praefectus also features.
A war table called the H.E.L.M features, though not much is known about its role in the new season beyond acquiring an item called the Hammer of Proving; players must consult Zavala next week for more information. A new three-player activity called Battlegrounds will also be available for even more Cabal-killing opportunity.
Related: Destiny 2: How to check Server Status - Pro Game Guides
As always, a new season pass will be available, which grants players access to Ticuu's Divination and the the Praefectus Armor set.
Bungie released the entire Season of the Chosen roadmap, which details when specific events will occur between Feb. and May. The Guardian Games is the final event, with closing ceremony taking place at the end. You can check out the full calendar below.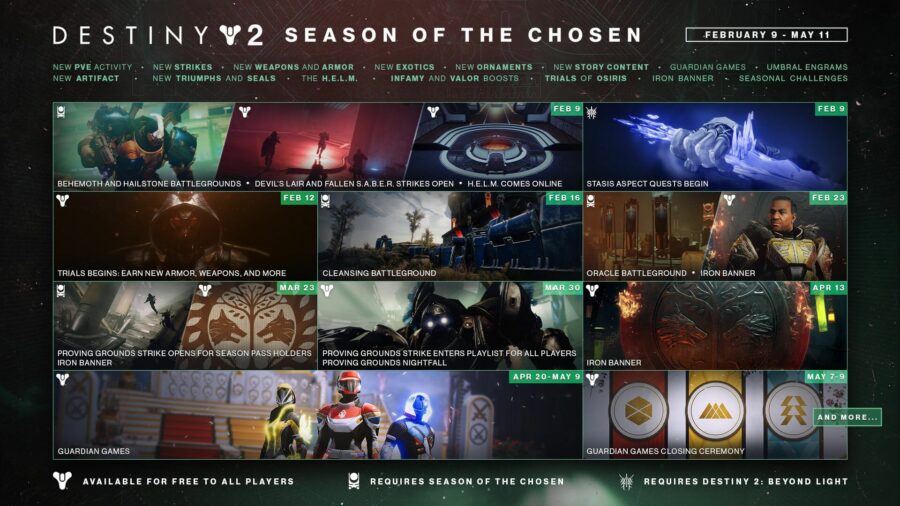 ---
Interested in learning more about Destiny 2? Check out our guides on how to break free from Stasis. Never miss out on exotic gear, as we update Xur's location every week!