Digimon Survive is a game split into multiple chapters, but how many chapters are there? Every time you're about to hit up a new game, the length will always be at the forefront. Should you expect an epic RPG-length adventure that will take you over a hundred hours, or should you assume a more casual experience that will only take a few hours? Digimon Survive is a peculiar game with aspects of an epic RPG and a short-form visual novel. Will it take a while to finish all the chapters, or can you beat it within a couple of days?
How long is Digimon Survive?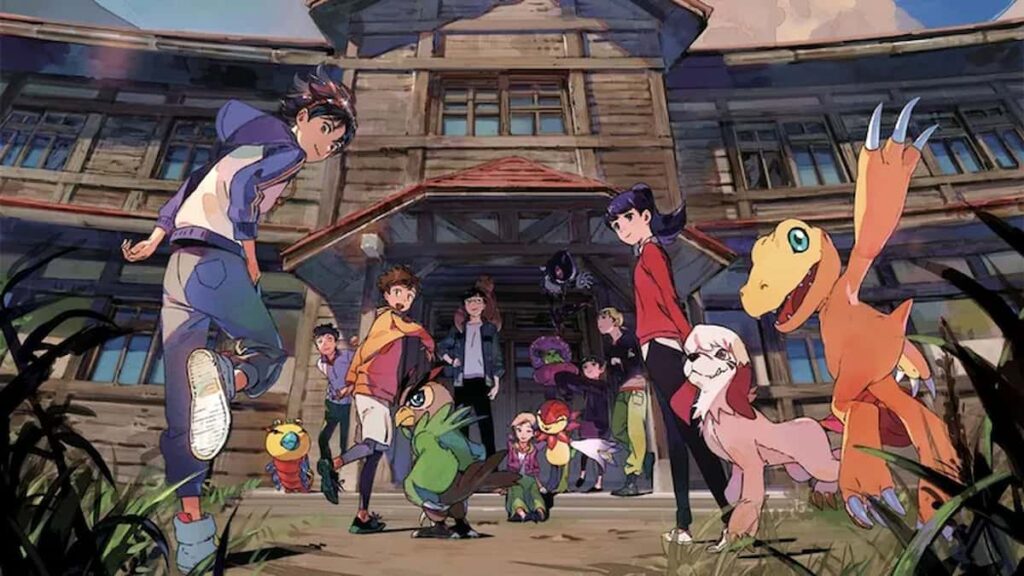 Digimon Survive's producer, Kazumasa Habu, answered how long the game is in a Q&A session during Digimon Con 2022. Gematsu translated the interview, and based on that translation Habu claims the game will take players 40 hours to beat. Digimon Survive will not be the same length as an epic RPG in a similar vein as Xenoblade Chronicles and will not take you over a hundred hours to finish. But it is a meaty game that will take a while to beat.
How many chapters are there in Digimon Survive?
In that same interview from Digimon Con, Habu also revealed how many chapters the game will have. Based on Gematsu's translation, Habu said in the interview that there are 12 chapters in the game. The game also has a prologue that goes over the basics for you. After chapter 8, the game's story will split off into three routes. Which route you get depends on the decisions you made in the first eight chapters. With around 40 hours of gameplay and the prologue being an hour long, each chapter for Digimon Survive may take you over 3 hours to beat.
For more on all things Digimon Survive, including How to Befriend Every Digimon in Digimon Survive – All Invitation Answers, continue reading Pro Game Guides.