Disney Dreamlight Valley lets you upgrade each of your tools to tackle new obstacles and clean up your Valley in each Biome. Scar's level three friendship quest, Breaking Bones, will allow you to upgrade your Royal Shovel to remove Wildebeest bones form the Sunlit Plateau. Here's how to complete this quest.
Breaking Bones Quest Guide for Disney Dreamlight Valley
To begin this quest, you'll need to have raised Scar's friendship level to three. There are no other requirements to begin this quest.
Start this quest by talking to Scar. He wants you to remove the Wildebeest bones from around the Sunlit Plateau, but he notices your shovel isn't strong enough to tackle the job anymore. He sends you to see Scrooge McDuck. Go and talk to Scrooge. He'll begrudgingly give you a mold and send you back to Scar.
Scar will give you the following list of materials to gather:
Five Dry Wood (Found scattered on the ground in the Sunlit Plateau, Frosted Heights, or Forgotten Lands.)
Five Iron Ingots (Crafted from 25 Iron Ore and Five Coal Ore)
Five Lion's Claws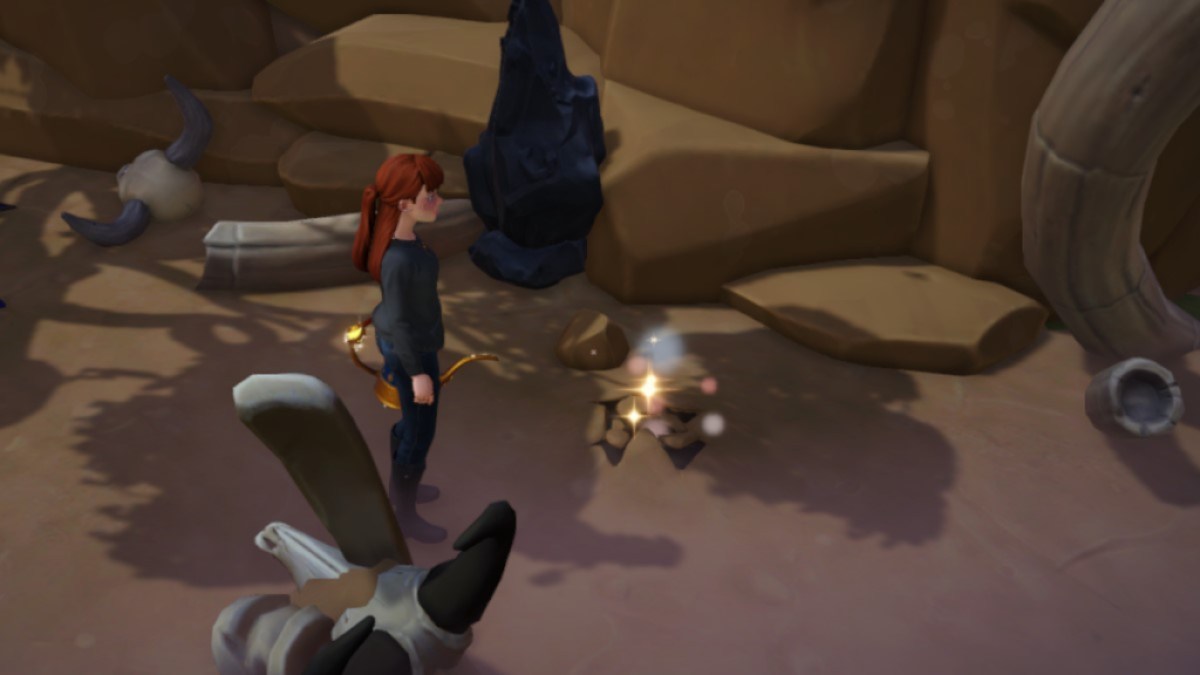 You can find lion's Claws by digging near the edges of the Biome near cliffs. You can reference the image above as an example.
Once you've gathered all of your materials, craft the Lion's Claw Shovel Head underneath the Potion and Enchantment section of your Crafting Menu. Open your inventory, select the new shovel head, and select use to upgrade your shovel.
Removing Wildebeest bones in Disney Dreamlight Valley
You can go immediately to the Sunlit Plateau to try out your new and improved shovel. Walk up to any wildebeest bone and interact with it like you would a digging point on the ground. You'll only be able to remove small bones at this point. Removing wildebeest bones rewards you with clay. Remove five bones, then talk to Scar to complete this quest.
Looking for more help in Disney Dreamlight Valley? Check out How to cook Pottage in Dreamlight Valley and How to make Banana Pie in Disney Dreamlight Valley here at Pro Game Guides.