In Disney Dreamlight Valley, unlocking characters, and completing quests never ends. With the Festival of Friendship update, new characters are added in the game. Olaf and Mirabel have their own line of quests which you need to complete. Here is how you can complete Olaf's Role of a Lifetime in Disney Dreamlight Valley
What to do in Olaf's Role of a Lifetime in Disney Dreamlight Valley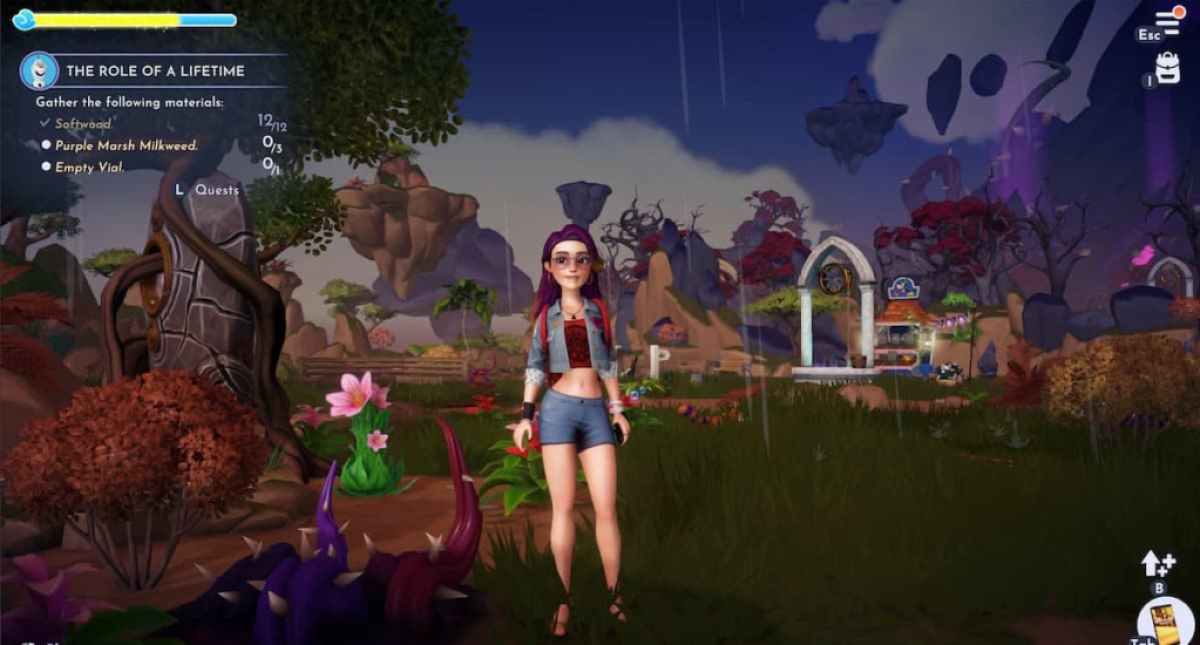 The Role of a Lifetime is the third quest after you unlock Olaf. Once you complete the previous quests, you can unlock this one. Here, Olaf will tell you that he and Donald are writing the script but he does not have ink or paper. You will have to help him by crafting High-Quality Paper and Purple Ink. To make these, you will need the following items:
12 Softwood: You can find Softwood from the Forest of Valor, Peaceful Meadow or Glade of Trust.
One Empty Vial: You need three Glass to craft the Vial. To make Glass, you need 5 Sand and one Coal Ore. You can find Sand from the Dazzle Beach and Coal Ore from any of the biomes.
Three Purple Marsh Milkweed: To find this, head to the Glade of Trust.
Related: How to complete Olaf's A Place for Joy quest in Disney Dreamlight Valley
How to make High-Quality Paper and Purple Ink in Disney Dreamlight Valley
After you have collected the items, you will need a crafting station. To craft the High-Quality Paper, use 12 Softwood, and three Glass to make the Vial. Finally, you will need 3 Purple Marsh Milkweed and one Empty Vial for the Purple Ink.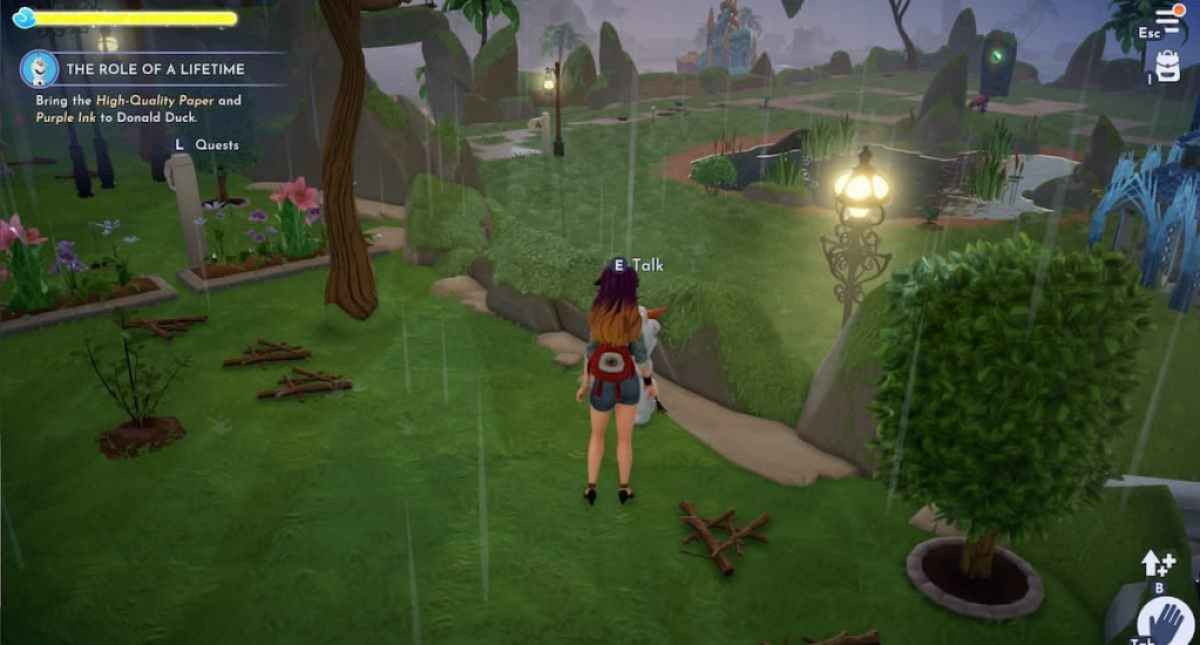 Once you have crafted the required items, take them to Donald. He will tell you that he cannot write the script or act in the play. Go back to Olaf and tell him what happened. Give him the High-Quality Paper and Purple Ink. After this, you will be tasked to find somebody who can play the role of Donald Duck. You will need to talk to Anna, Buzz Lightyear, and Scrooge McDuck for the role. After talking to them, you have to find Olaf to tell him that Anna will be the only one who can audition. Follow Olaf as he meets up with Anna to take her audition. Talk to Olaf after the audition to conclude the quest.
To find more on Disney Dreamlight Valley check out, How to complete Mirabel's A Festival of Friendship quest in Disney Dreamlight Valley on Pro Game Guides.