In Disney Dreamlight Valley, players will meet several popular characters and complete their questlines. You'll need to improve your Friendship Levels with these characters to get various rewards. Merlin is one of the main characters you'll meet at the start of the game, and his final quest is named The Final Trail. Players must be at least at level 10 Friendship with Merlin to access this quest. Here's how to complete The Final Trail in Disney Dreamlight Valley.
How to make Purified Night Shards in Disney Dreamlight Valley?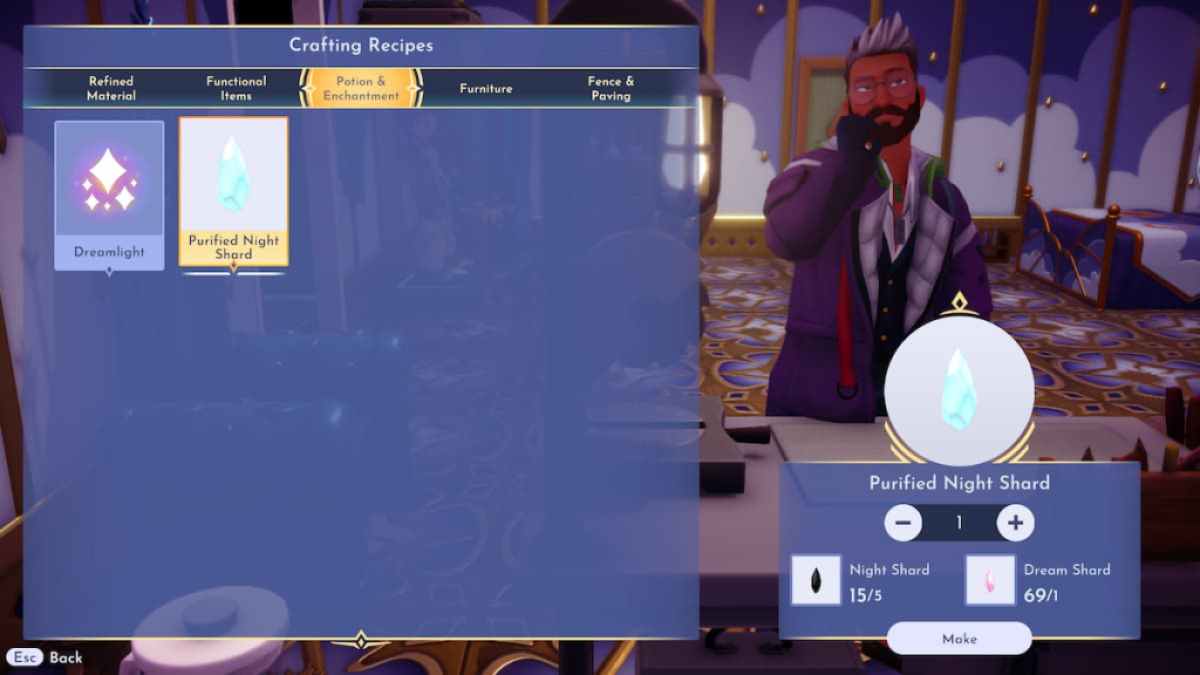 The first part of The Final Trail quest deals with crafting five Purified Night Shards. You'll need five Dream Shards and 25 Night Shards to craft this item. Once crafted, you need to visit Wall-E and ask the friendly robot to grind the Purified Night Shards. Wall-E crushes them and gives the Night Shard Powder. Take it to Merlin, and he tasks players with finding specific items.
How to get Falling Water and Ice Heart in Disney Dreamlight Valley?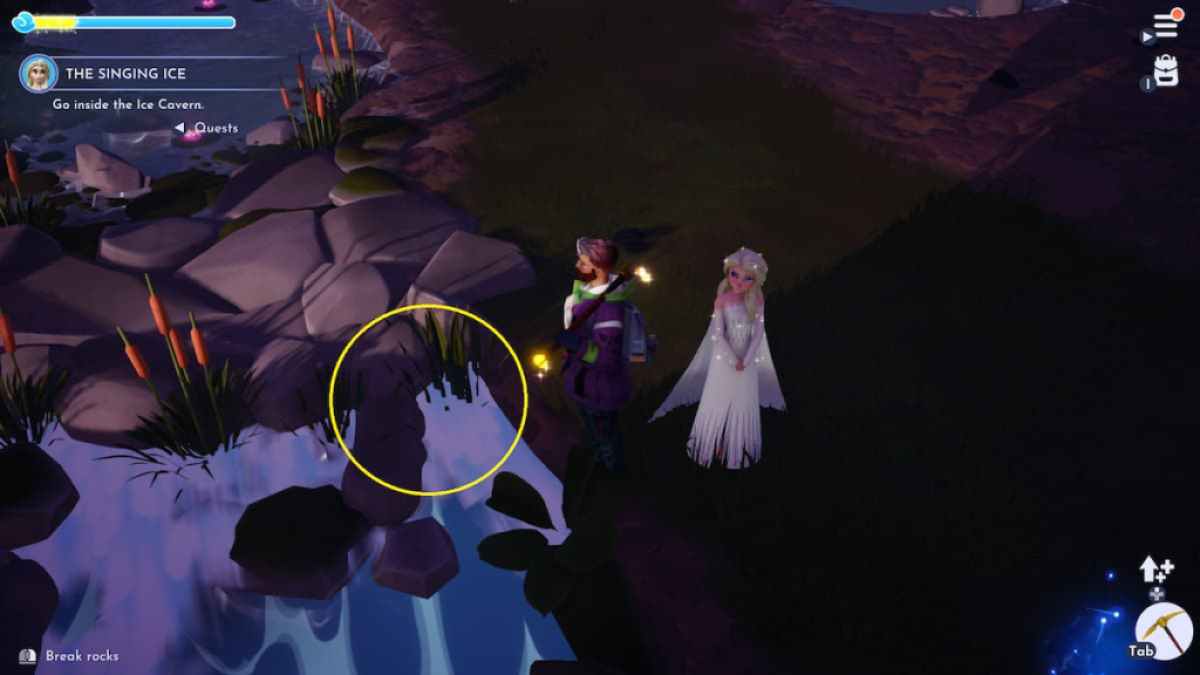 You need to find one Falling Water, one Ice Heart, and 25 Mushrooms. Falling Water is located at the edge of the running canal in the Glade of Trust biome. Check the yellow circle on the image above to see its exact location. Similarly, Mushrooms also grow at the Glade of Trust biome, although finding 25 at once can be tricky. We recommend foraging this ingredient for a while before starting the quest. Merlin provides players with an Ice Heart seed, plant and water it until you can harvest it.
Once you have all three required items, head to a Crafting Station. Craft the Royal Watering Can Upgrading Ointment. Bring the Ointment to Merlin, and he enchants the Watering Can with it. Take it to the Glade of Trust region and apply water to the bigger Mushrooms. This will allow you to clear the bridge pathway, accessing the second part of the Glade of Trust biome. Return to Merlin and interact with him to complete the quest and get the Marvelous Wizard Hat reward.
Looking for more Disney Dreamlight Valley content on Pro Game Guides? Check out How to get Iron Ore and Iron Ingot in Dreamlight Valley.