Disney Dreamlight Valley is an exciting adventure simulation game available for PC, Xbox, PlayStation, and Switch. It allows you to become the hero of Dreamlight Valley by assisting all your favorite Disney characters in restoring the land to peace and ridding it of evil magic. Almost everything around the Valley is a usable item for crafting and cooking, allowing you to share meals with friends or create beautiful decor. Finding some Foraging items may require a bit of searching, as they can usually only be found in specific locations. Such is the case for Iron Ore, which is one of the essential crafting items in the game!
Where to find Iron Ore in Dreamlight Valley
You can check your Foraging Collection menu to see which Biomes in the Valley contain Iron Ore. When you hover over the material, you will see at the bottom of the screen that it can only be found in Forest of Valor, Glade of Trust, Sunlit Plateau, Frosted Heights, and Forgotten Lands. That means any other location will be impossible to locate it.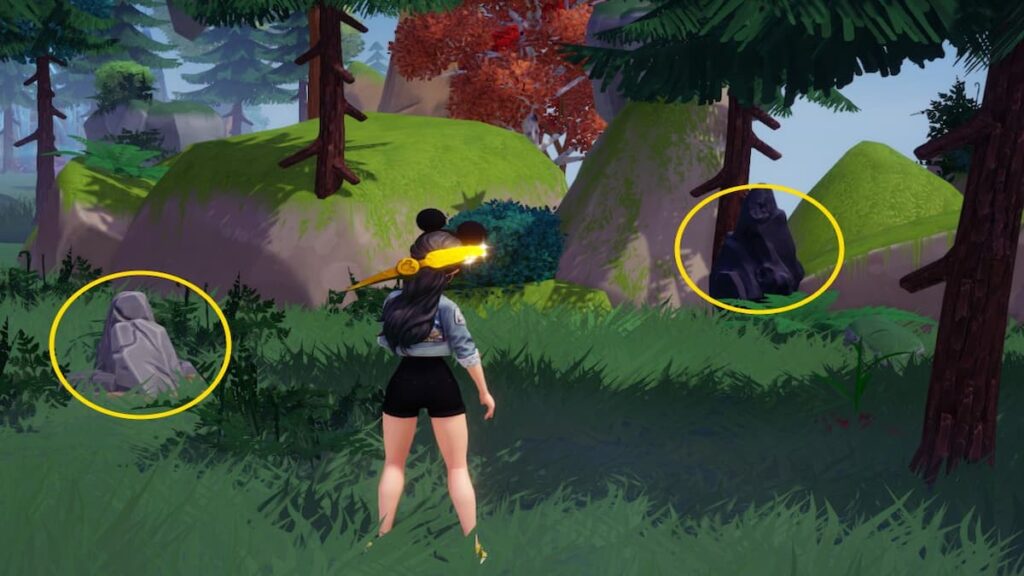 Once in those locations, look for stones and deposits like the ones in the photo above. Deposits can be found spread out most of the Biomes around the outer edges against cliffsides or other rocky structures. In comparison, the stones are found scattered around the ground sporadically. Iron Ore can only be found within these resources and will require you to break them open.
How to get Iron Ore in Dreamlight Valley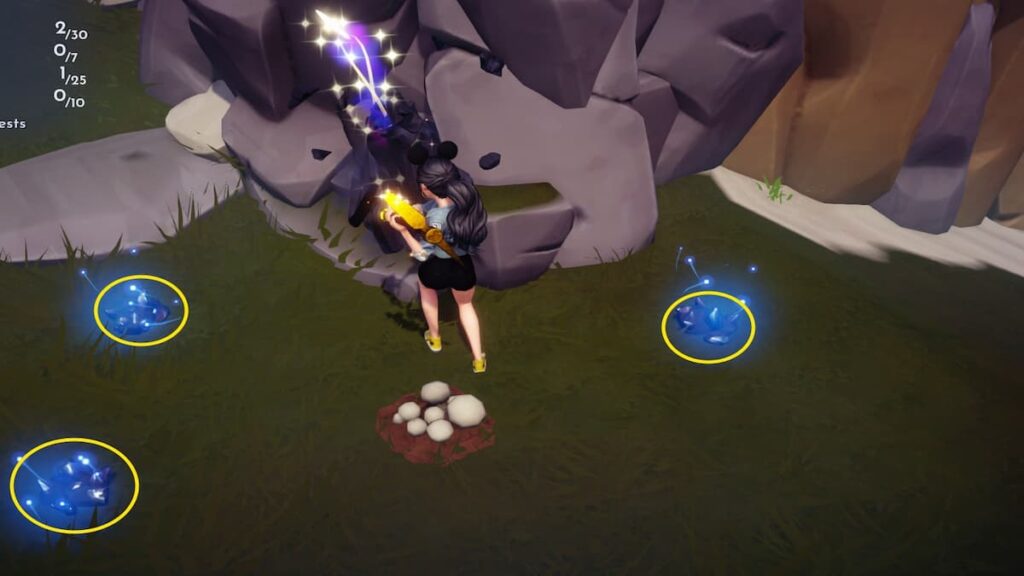 You will need to use your pickaxe to harvest Ore from the stones and deposits. Equip your pickaxe through your tool wheel, then press the following actions for your preferable device:
X on Xbox and Switch
Square on PlayStation
M2 on PC
As you break the resources, you will notice the Ore landing on the ground around you. You can then walk over them and collect each of them.
How to make Iron Ingots in Dreamlight Valley
Once you obtain some Iron Ore, you should notice you've unlocked a new Recipe for Iron Ingots. These are some of the most important crafting materials since they are used to create a vast number of furniture and other items. Head to a crafting table—either in your house, outside Goofy's house, or in Scrooge McDuck's shop—to craft the Ingots through the Refined Material tab using your Ore. It will take five Ore and one Coal to make each Ingot, so you'll need to mine plenty of Ore to produce more significant amounts.
Many harvestable items spread around the Valley are crucial for crafting items such as decor, refined materials, potions, and functional objects. Collect what you can when you see it, and always leave room in your storage to stash them for safekeeping.
Looking for more Pro Game Guides Disney Dreamlight Valley content? Check out our guides on Disney Dreamlight Valley – How to learn new Recipes or How to get more storage and inventory space in Disney Dreamlight Valley!