With the arrival of updates to Disney Dreamlight Valley come some Halloween-themed quests. You'd be forgiven if you didn't know they were there. One of the more vague quests is Trick or Treat. Here's where you can find it in your menu and how to complete it.
Dreamlight Valley Trick or Treat guide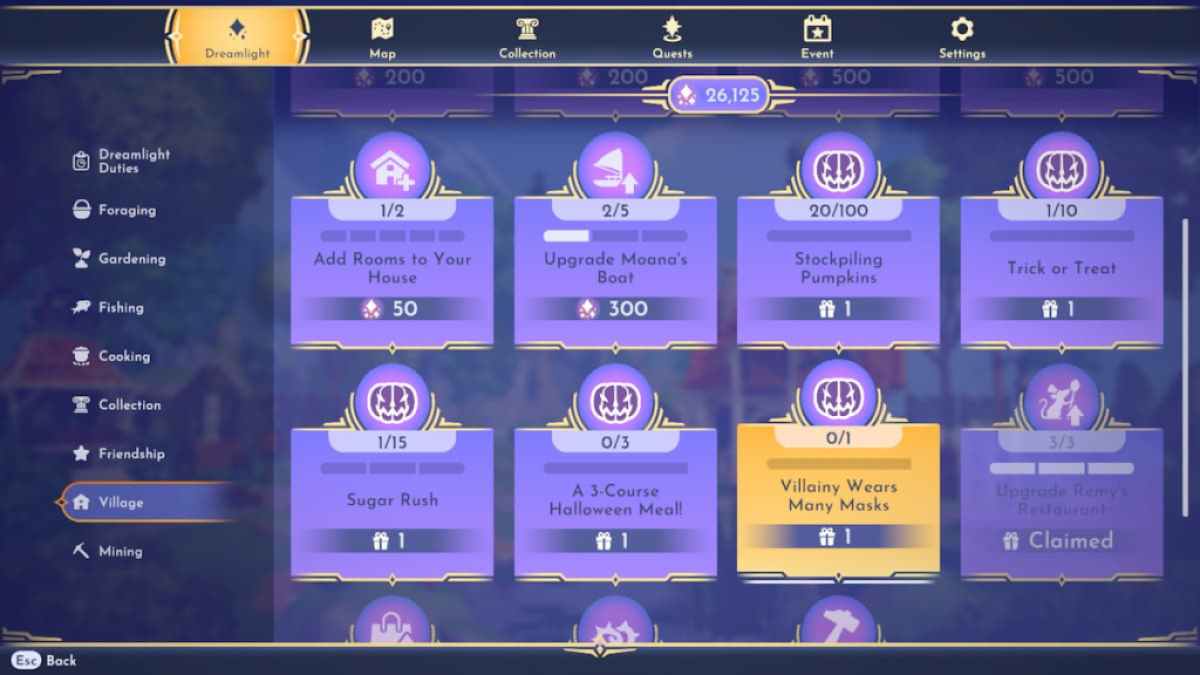 To find this quest, you'll need to open your Dreamlight Menu, then on the left-hand side of the screen, select Village. As shown above, our quests were tacked on the end of this screen.
Related: How to unlock Scar's Storyline in Disney Dreamlight Valley
To complete the quest, you'll need to give gifts to 10 different Villagers. It doesn't matter whether the gift is a Favorite Thing of The Day—any gift will do. But it must be given to separate Villagers. After giving out 10 gifts, you will have completed this quest.
Your reward for completing the quest is a Mickey Mouse Pumpkin to decorate with. You can place it anywhere in your village from the Furniture Menu. It can also be placed inside your house. We can't find any kind of time limit for this quest in the Dreamlight Menu, but we advise completing it quickly, just in case.
Looking for more Disney Dreamlight Valley info? Check out Disney Dreamlight Valley: How to Skip Cutscenes and Dialogue or How to cook Pottage in Dreamlight Valley here at Pro Game Guides.