The massive world of Disney Dreamlight Valley houses a variety of explorable characters, gems, and ingredients, among other resources. Collecting ingredients is a crucial part of the game, as you require these items to cook various recipes. Vanilla is one of the key ingredients in many dishes, and this guide will help you find this herb to add to your inventory.
Where to get Vanilla in Disney Dreamlight Valley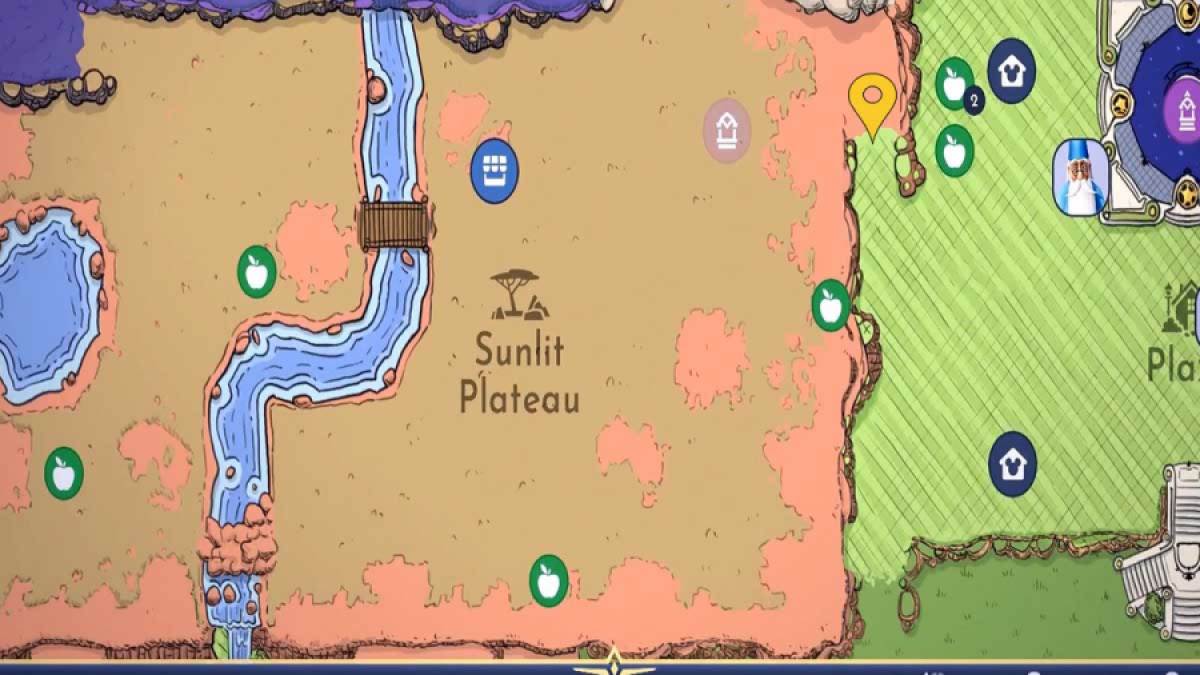 Vanilla plants spawn only in Sunlight Plateau, a region located west of the Plaza area. You can access this region by clearing the vines blocking the entrance at the spot marked on the map above. You need 7,000 Dreamlights, the currency you can acquire by completing milestones and performing duties. In this region, you'll see small herbs with yellow flowers, as depicted in the image. Simply approach this plant and harvest it to add one Vanilla to your in-game inventory.
What can you cook using Vanilla in Dreamlight Valley
As mentioned earlier, you can use vanilla in the game to cook various recipes such as Vanilla Ice Cream, Root Beer, and Extra Fizzy Root Beer. Disney Dreamlight Valley is available on multiple platforms, including PC, Nintendo Switch, PS4, PS5, Xbox One, and Xbox Series X|S. Furthermore, the game is also available for Xbox Game Pass users.
Stay tuned to Pro Game Guides for more Disney Dreamlight Valley content. In the meantime, head over to our article on Where to get Sapphires in Disney Dreamlight Valley and Where do Rubies spawn in Disney Dreamlight Valley?