Disney Dreamlight Valley is a magical adventure life-sim experience where you must restore the land of Dreamlight Valley with some of the best Disney characters in the game. It's up to you to rid the Valley of evil by crafting essential items, completing unique questlines, decorating spaces, and even cooking special Disney-themed recipes. These meals can be highly beneficial for your time in the Valley to restore energy, share with your friends, or sell for extra Star Coins. There are so many recipes to discover, including these yummy Crepes.
Crepe Recipe in Dreamlight Valley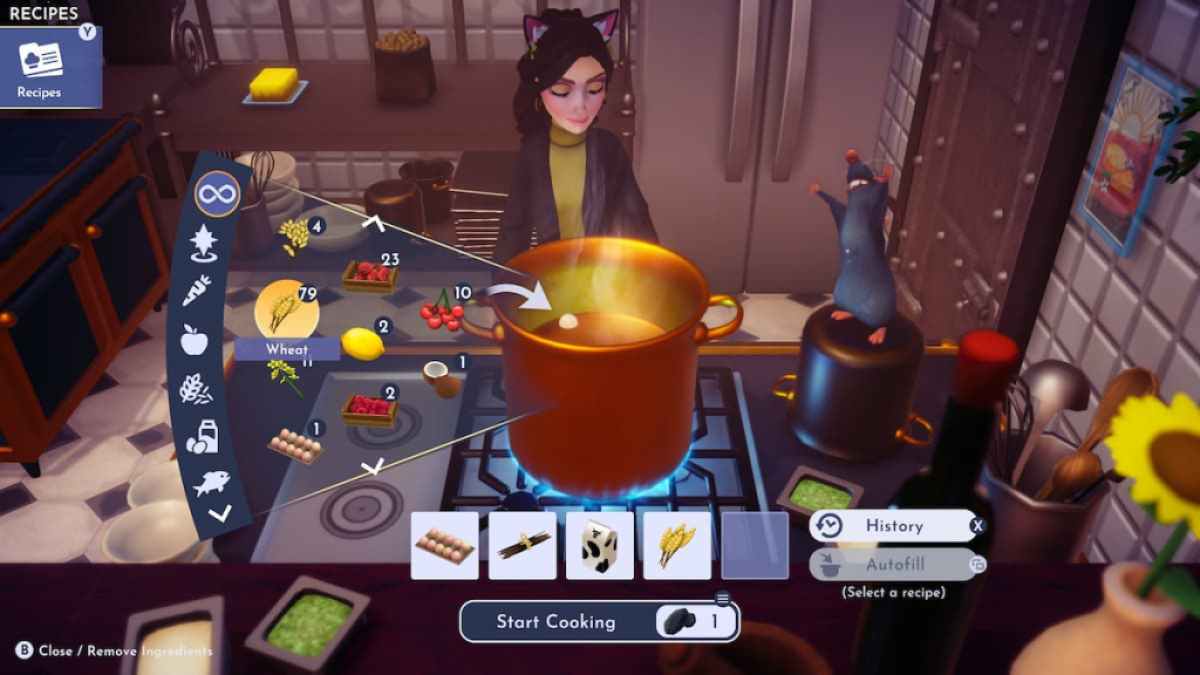 Crepes are a four-star dessert dish that requires four different ingredients to make. Four-star meals are some of the best dishes, right behind five-stars, to restore energy, sell, or share for Friendship. When eaten, it can restore up to 1,624 energy, or you can sell it at any Goofy Stalls for 768 Star Coins. Like most desserts, you will need some basic baking and sweet elements to prepare it:
Eggs x1
Vanilla x1
Milk x1
Wheat x1
Related: How to make Wonderland Cookies in Disney Dreamlight Valley
Where to find ingredients for Crepes in Dreamlight Valley
Although a four-star meal usually requires a little extra preparation, this recipe is super simple, and collecting all the ingredients should be a breeze. The most challenging component might be the Vanilla, but if you have Sunlit Plateau unlocked, you will have no trouble rounding it up.
Eggs: Chez Remy, bought from Remy's Pantry for 220 Star Coins
Vanilla: Sunlit Plateau, harvestable or bought from Goofy's Stall for 60 Star Coins
Milk: Chez Remy, bought from Remy's Pantry for 230 Star Coins
Wheat: Peaceful Meadow, bought from Goofy's Stall for 3 Star Coins ( 1 Star Coin for Seeds)
Once you have all those ingredients, combine them to prepare this sweet delight. There are so many other recipes to discover around Dreamlight Valley, and the more you know, the more prepared you'll be to recreate them for a gift or a little boost of energy in the future.
Looking for more Pro Game Guides Disney Dreamlight Valley content? Check out our guides on How to make Pan Fried Angler Fish in Disney Dreamlight Valley or How to make Apple Cider Glazed Salmon in Disney Dreamlight Valley!