In Disney Dreamlight Valley, players get to cook numerous recipes by obtaining ingredients from different biomes. The Lemon Sorbet is one of the recipes you'll make in the game, and it requires only a few ingredients. Players need to unlock different biomes and travel to them to cook most of these recipes. Here's how to cook the Lemon Sorbet in Disney Dreamlight Valley.
Disney Dreamlight Valley Lemon Sorbet Recipe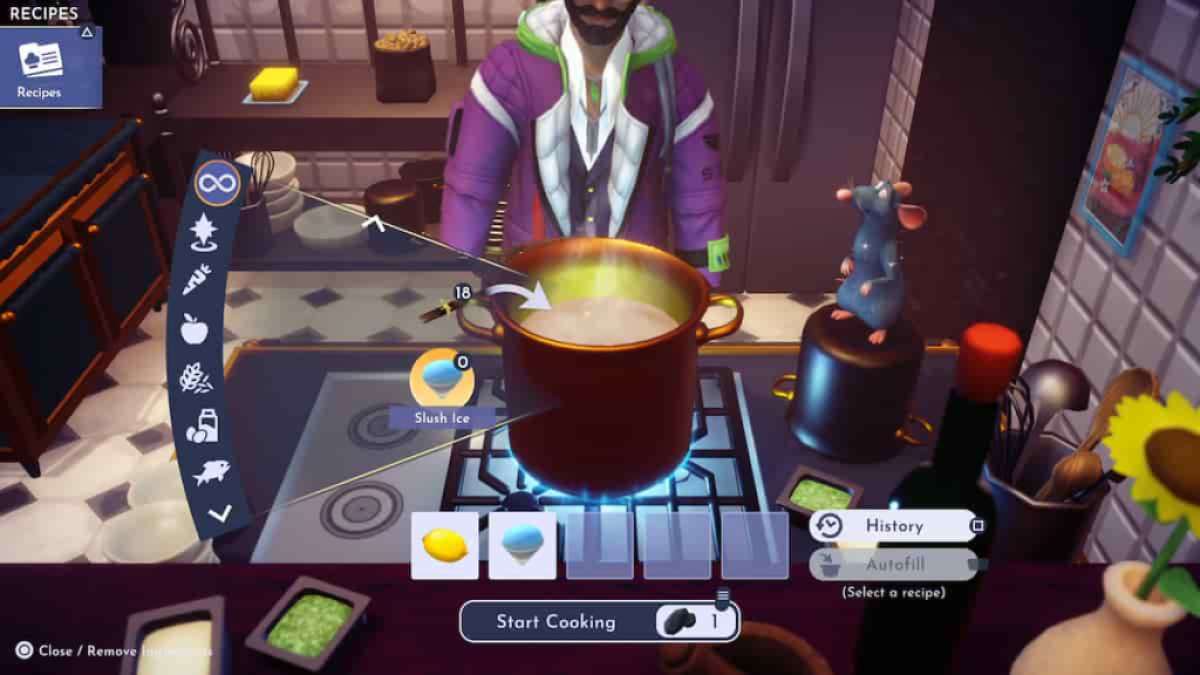 The Lemon Sorbet is a two-star Dessert recipe with only two different ingredients. You'll need one piece of Lemon and one portion of Slush Ice to prepare this recipe in the game. While Lemon is easy to come by, players will need to complete Chez Remy's questline to get the option to purchase Slush Ice. The following list features these ingredients' locations and how to get them. 
Lemon - Can be harvested from the Forest of Valor or the Glade of Trust biome. You need to unlock the Forest of Valor with 3,000 Dreamlight, and the Glade of Trust biome with 5,000 Dreamlight.
Slush Ice - Can be purchased from Chez Remy's Pantry by completing The Unknown Flavor quest. This item costs 150 Star Coins.
Once you have both the ingredients, head over to a stove and add the ingredients to it. Use one piece of Coal Ore to prepare the Lemon Sorbet recipe. Players can sell the Lemon Sorbet recipe for 237 Star Coins. You can also consume it to replenish 1,112 Energy. If you are not using this meal, we recommend gifting it to a companion to improve your Friendship Levels with them. Prepare this recipe before heading out to complete quests, and consume it in between to replenish Energy quickly.
For more Disney Dreamlight Valley, check out How to get Moonstones in Disney Dreamlight Valley only on Pro Game Guides.