The Ranch Salad is a five-star meal that can be put together in the Ratatouille realm or after you have unlocked Goofy's stand in the Forest of Valor. The Ranch Salad requires all five ingredients to create, but it can also be sold for a high price or eaten for a massive energy boost.
How to prepare Ranch Salad in Disney Dreamlight Valley
Here are the ingredients of the Ranch Salad in Disney Dreamlight Valley:
1 Corn
1 Bell Pepper
1 Lettuce
1 Tomato
1 Onion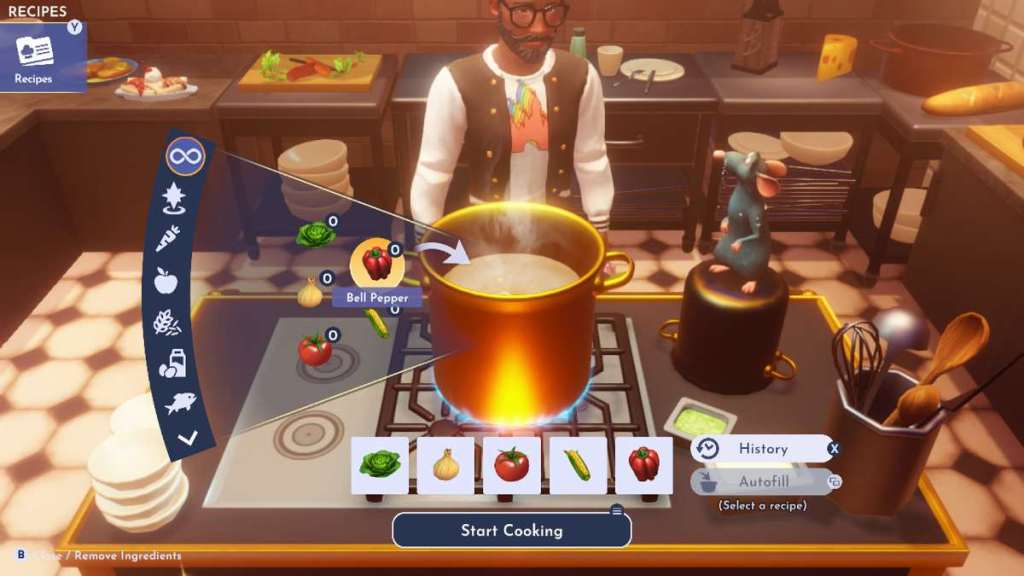 Where to find Lettuce and Corn in Dreamlight Valley
Lettuce and Corn can be found at Goofy's Stall in the Peaceful Meadow or can be dropped from scavenging. Seeds can also be purchased at the stall but will take at least 15 minutes to sprout.
Where to find Tomatoes in Dreamlight Valley
Tomatoes or Tomato seeds can be purchased from Goofy's stall in Dazzle Beach. The Dazzle Beach biome can be unlocked using 1,000 Dreamlight in a Merlin quest.
Where to find Onion and Bell Peppers in Dreamlight Valley
Finding the onion and bell pepper requires you to unlock the Forest of Valor and open up Goofy's stall. After that, you can plant onion and bell pepper to use for the dish. Once you have every ingredient, you will want to go to a stove to get started.
Make sure you have at least one piece of coal and use the stove. Combine the Corn, Bell Pepper, Lettuce, Tomato, and Onion to create the Ranch Salad. You will create a five-star meal and can continue progressing through Remy's questline.
For more Disney Dreamlight Valley recipes, check out How to make Tamagoyaki and other Egg dishes in Disney Dreamlight Valley or How to make Sautéed Mushrooms in Disney Dreamlight Valley (and other mushroom dishes) here on Pro Game Guides.