Nestled in the spooky Forgotten Lands, surrounded by balls of green fire, lays a pumpkin house. While the house used to be left as an eerie mystery, unable to be entered, we now know there isn't much to fear.
Despite all the hunches and assumptions about who lived in the pumpkin house, we now have our answer, and she brought plenty of things to do around the Valley. Take a look at the details below!
How to unlock the Fairy Godmother in Disney Dreamlight Valley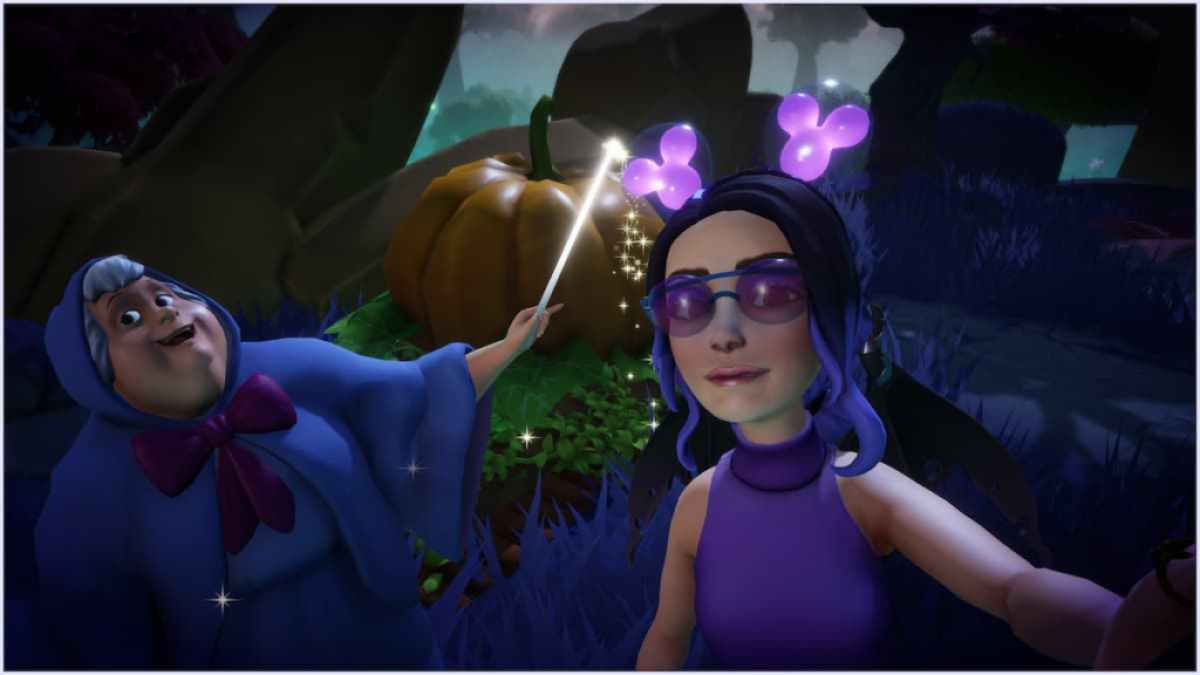 Players were left wondering for a long time about who inhabited the mysterious pumpkin house in the Forgotten Lands. While we all knew it had to be someone Cinderella-related, we weren't quite sure if it would be the princess herself or her magical Fairy Godmother, who is known to make good use of pumpkins.
With the Remembering Update, the owner of the pumpkin house was finally revealed to be almost exactly as we expected: The Fairy Godmother. She had been locked away inside all this time, but now she's ready to break free with our help and assist in restoring the Valley.
Related: Disney Dreamlight Valley Fairy Godmother Friendship Level 2 Quest – Fire Alarm Walkthrough
How to enter the pumpkin house in Forgotten Lands
To finally enter the pumpkin house and unlock Fairy Godmother, you will need to gain access to the Forgotten Lands biome for 15,000 Dreamlight and begin the quest "Miracles Take Time." This will lead you to investigate the pumpkin house and begin Fairy Godmother's story quests and friendship quests. Ensure you complete all other main storyline quests up to this point, like Scar and Olaf quests, and then you should be prompted with this new quest once you have progressed enough.
You won't want to miss out on earning friendship with Fairy Godmother and claiming all her special friendship rewards. You will even get your very own magic pumpkin carriage after finishing her level 10 quest!
Looking for more Disney Dreamlight Valley content on Pro Game Guides? Check out Disney Dreamlight Valley Fairy Godmother Level 4 Quest – A Lost Book or Disney Dreamlight Valley Fairy Godmother Level 10 Friendship Quest – A Magical Moment Walkthrough!