While exploring the Stormfoot Catacombs in Elden Ring, you will come across a locked door by some contraption. To open this door, you must continue down the path to the left of the door and find a lever further into the dungeon.
You will have to fight a few imps while traveling through the dungeon. Although the imps do not have much health, they have a quick ranged attack and will hide around corners and on walls to surprise you.
Related: Where to find Alexander the Iron Fist in Elden Ring
After making it past the imps, you will turn down a hallway that is being blasted by fire. Time the fire blasts and run down the hallway and turn right. The next hallway will have the same fire blasts, so do not keep running after getting past the first fire blast. Both rooms where the fire blasts are coming from can be accessed and will contain a few items and some imps to fight. You can temporarily disable the pillar in the first room by hitting it, but you can permanently turn off the fire in the second room.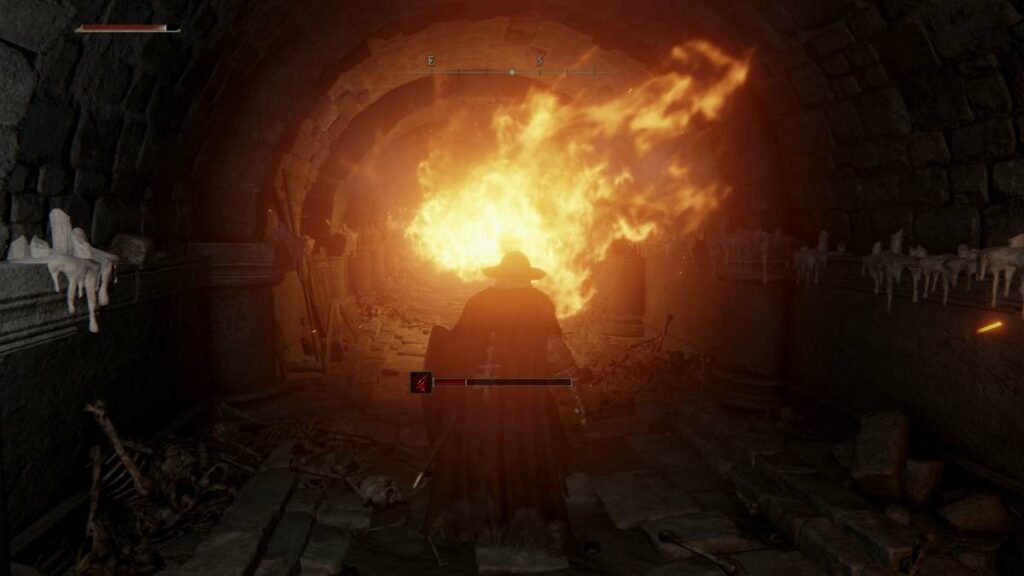 Even if you do not turn off the fire, you can navigate the hallways by timing the blasts. You will then have to climb a ladder to reach the next floor. Defeat the imps and jump over the ledge to the balcony below. Pull the lever in the middle of the room, and the door will open.
It is a good idea to return to the Site of Grace before going through the door. You will have to face the Burial Tree Watchdog, which can be a tricky fight.
For more Elden Ring guides, check out How many bosses are there in Elden Ring? on Pro Game Guides.