In Elden Ring, Flasks are the primary resources that replenish HP, FP, and give specific boosts against elemental damages. Players will find various types of Flasks in the game, and one of them is the Flask Of Wondrous Physick.
Players can acquire the Flask Of Wondrous Physick from the Third Church of Marika, located in East Limgrave. You can follow the map reference below to find this Flask early on in-game. After finding this item, players will notice a new tab called Mix Wondrous Physick. This tab allows players to equip two unique Crystal Tears in the Flask Of Wondrous to enhance specific abilities temporarily.
Related: What is the Ritual of Dragon Communion in Elden Ring?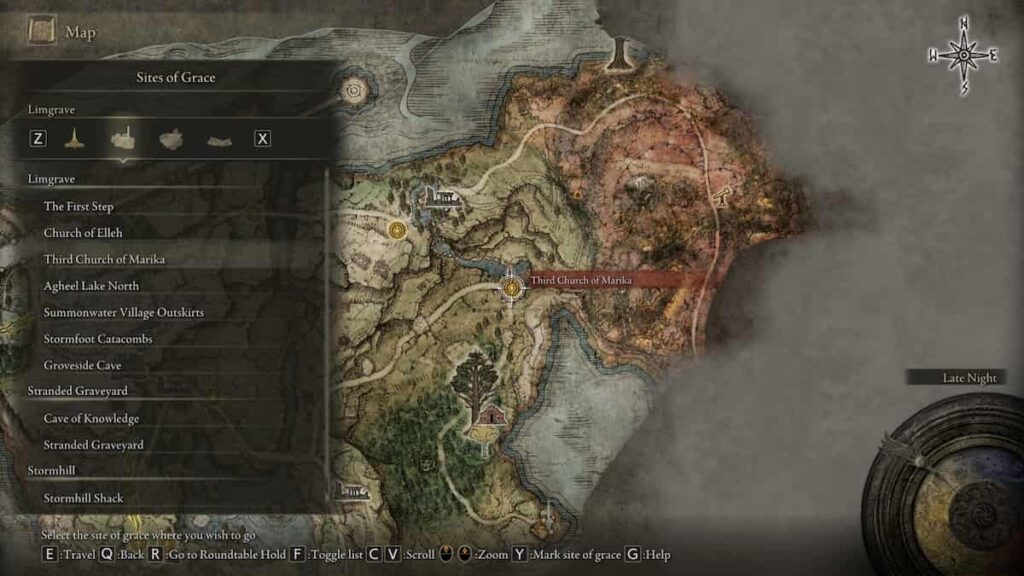 You can access the Mix Wondrous Physick tab at any Sites Of Grace. This mechanic in Elden Ring will allow players to be prepared before engaging in any combat. It is ideal to customize the Flask Of Wondrous Physick by mixing different Crystal Tears with special abilities.
For instance, players can equip items like the Strength-Knot Crystal Tear and Crimson Crystal Tear to restore half of maximum HO and temporarily boost strength. Players will find around 22 unique Crystal Tears in the game, which can be used. Each of these Tears will temporarily boost certain abilities in Elden Ring.
Wondering how to dual-wield in Elden Ring? Check out How to two-hand weapons in Elden Ring — Two-handed weapons explained on Pro Game Guides.