Elden Ring has 10 classes to choose from each with its strengths and weaknesses, or simply weaknesses in the Wretch's case. Here are the best starting classes to get a head start.
Vagabond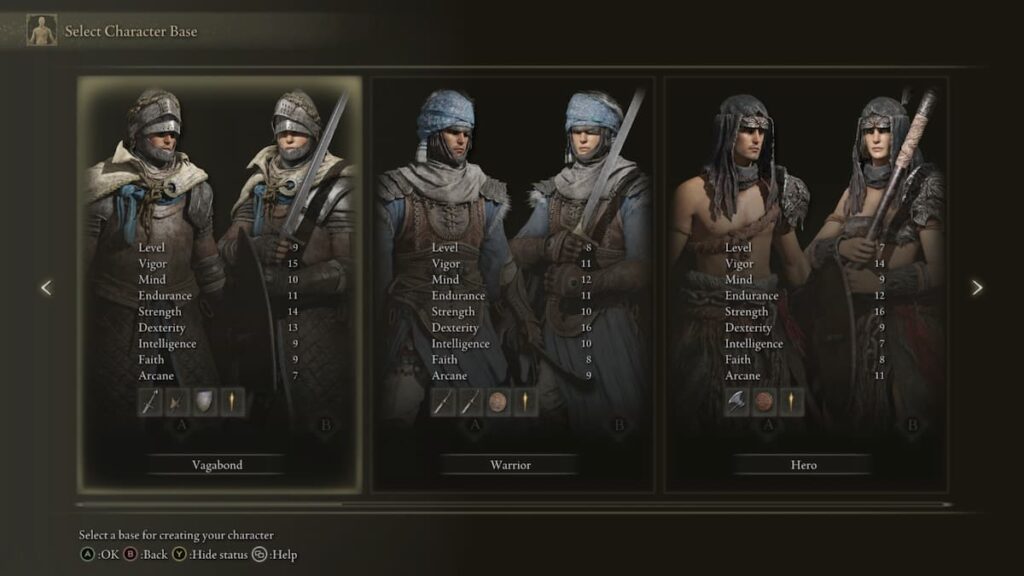 The Vagabond is a tanky class with a good stat spread and a 100% Physical Damage reduction Shield. This allows you to block all incoming damage, provided you have the stamina. Be sure to make use of the new guard counter mechanic by blocking an attack then immediately following up with a heavy attack. This will stagger the enemy and often break their super armor, allowing you to follow up with a critical hit. You should unequip the halberd you start with, however, to lower your equip load below 70% giving you the normal roll animation.
Astrologer
The Astrologer is a ranged Mage class that primarily uses spells to kill enemies from distance. This makes the Astrologer a perfect starting class as you can avoid damage entirely by using Glinstone Pebble to kill enemies before they get to you. Avoid melee as much as possible if you have low health and armor resistance. Spirit Summons are highly valuable for this class, as they can take the aggro of the enemy away from you, allowing you to simply focus on casting spells.
Confessor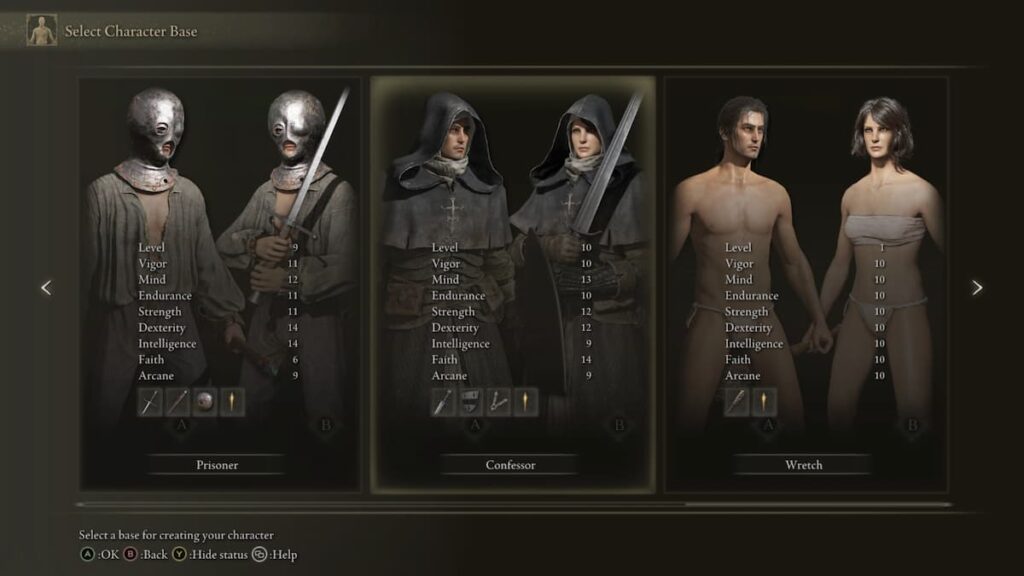 The Confessor is a hybrid Faith and melee class, and best played like a Paladin. The Confessor is a great starting class for new players as you begin the game with Broadsword and Blue Crest Heater Shield, decent armor, and most importantly, the urgent heal incantation. To cast incantations, you will need to equip your finger seal. This class is played as a melee fighter and can heal in a pitch without wasting your flasks.
For more on Elden Ring guides, check out All Spirit Summons in Elden Ring and What are Crystal Tears used for in Elden Ring and how to use them, explained