The Imbued Sword Key is a key item in Elden Ring. It can be used by the player to break the seal on the imp statue guarding the sending gates, but the item disappears upon use.
The imbued Sword Key can only be used in the area known as The Four Belfries. The Four Belfries are located on the western coastline in Liurnia. Be careful when approaching the Belfries, as the area is guarded by jellyfish and spectral giants. Once they have been dealt with, you can make your way to the top of the hill.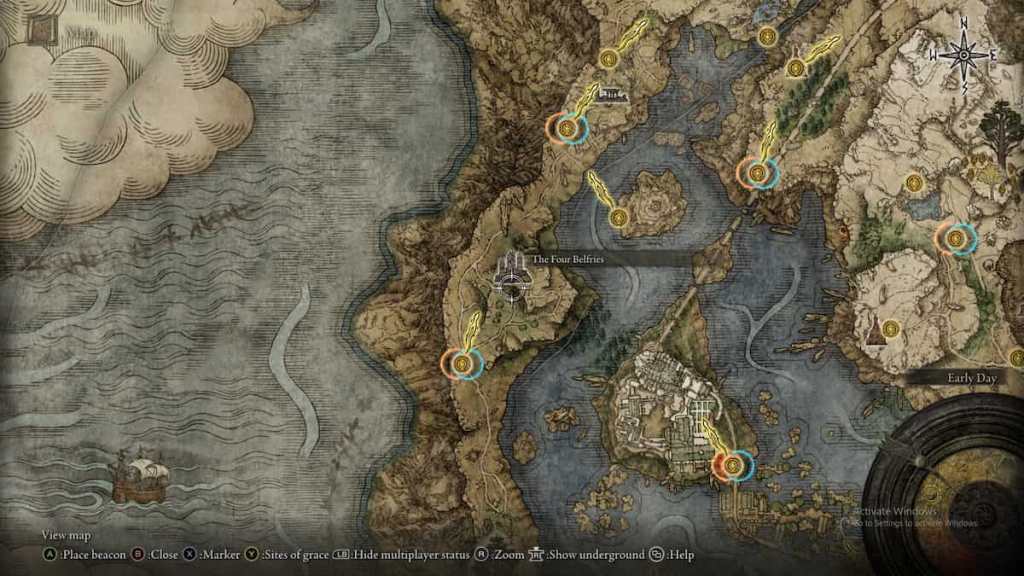 The first tower will send you to Crumbling Fahram Azula, allowing you to obtain the Pearldrake Talismen. The second tower will transport you back to the Chapel of Anticipation, where you started the game. The third tower will teleport you to Nokron the Eternal City, housing the Mottled Necklace and a Lesser Crucible Knight. The final tower has no portal; it instead gives you a free Imbued sword key.
For more on Elden Ring be sure to check out What is inside the Cave of the Forlorn in Elden Ring? or Best Boss Weapons in Elden Ring here on Pro Game Guides.