Fall Guys Season 2 just got launched, and the patch is now available for download. When a patch is added, that means that leakers and dataminers will get access to it and do what they do... which is leak stuff. Now that this big update is available, it looks like there have been some discoveries on some future cosmetics and it looks like Fall Guys has done quite a bit of collaborating with various characters and studios!
Leaked Skins in Fall Guys
According to HypexFG and FallMix on Twitter there will be a bunch of new skins available for Fall Guys in the near future. These skins include a collaboration with Untitled Goose Game that will bring The Goose, The Groundskeeper, and The Wimp. You will also eventually be able to get the Bathtime Geralt Costume and a Geralt Faceplate. There's a Sonic the Hedgehog skin that will be released on October 14th, 2020. The Fall Guys Community Director is also getting a very soon. There's also three additional skins that are themed around the Medieval Season 2, which are Duchess, Ogre, and the Fool!
Not all of these skins are in the files yet, so we have only gotten a look at some of them.
Here's a look at the Sonic the Hedgehog skin, which shows that Sonic might have been eating a bit too much lately. The eye area is very dark and looks a bit creepy. As you can see you will be able to purchase a top and upper half. It will cost you 5 crowns for the bottom and the top.
We also have a look at the Fall Guys Community Director who is known as Oliver Age 24.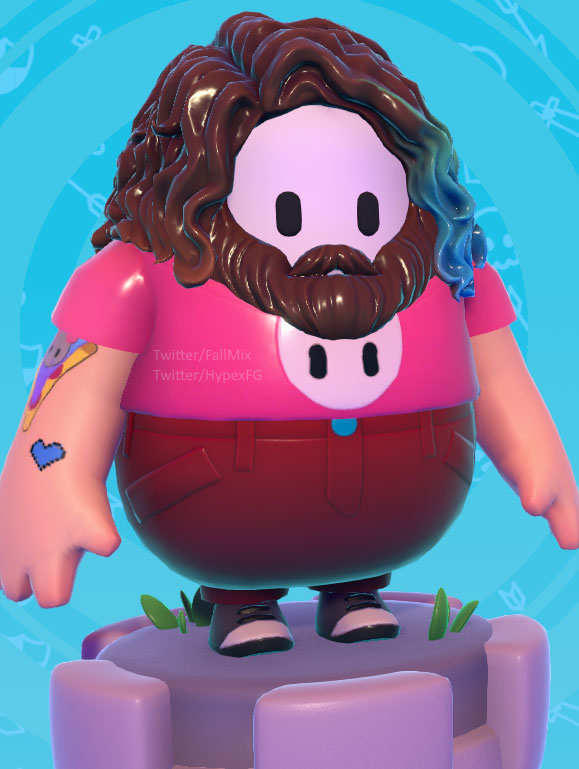 We also have the three skins that are based on the Season 2 Medieval theme that can be found throughout the new patch. The first one is the Duchess skin, and she will cost you 11,000 Kudos for the top and bottom.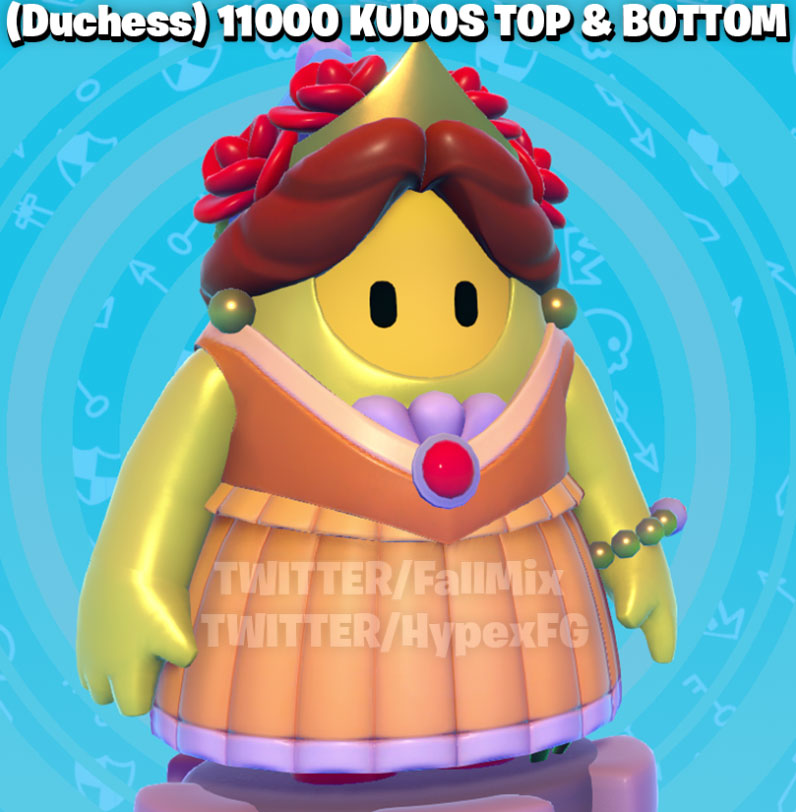 If you want to look a bit evil, and have some Shrek in your personality then you will want to pick up the new Ogre skin. It will set you back 4,500 Kudos for the top and the bottom pieces.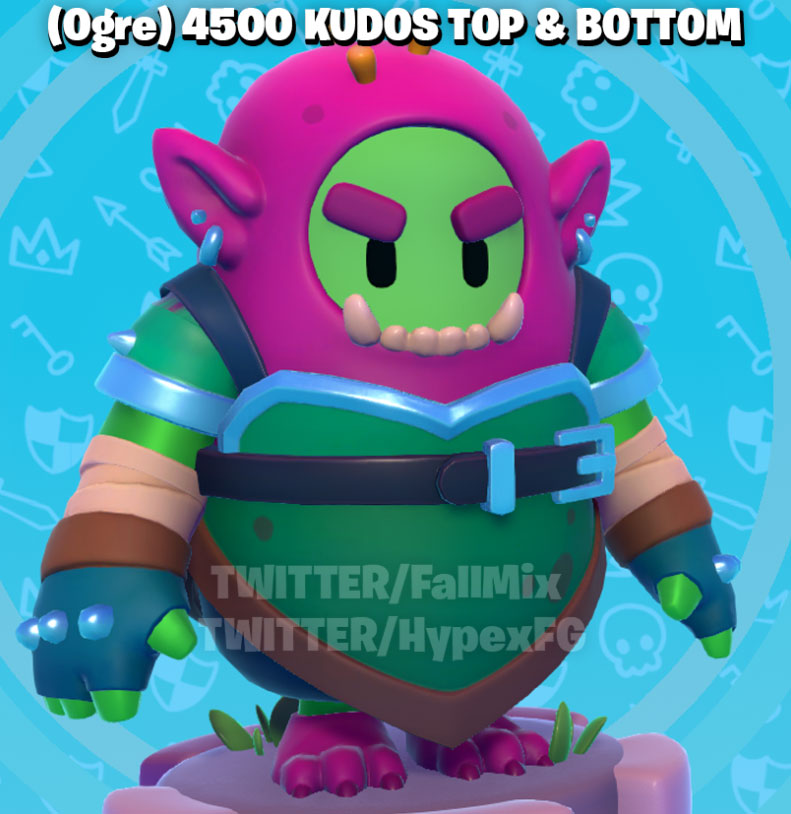 Finally, there's the Fool skin, which is basically your court jester style of look. The hat piece is pretty amazing and will look great in the game! This one will cost you 7,000 Kudos for the top and bottom.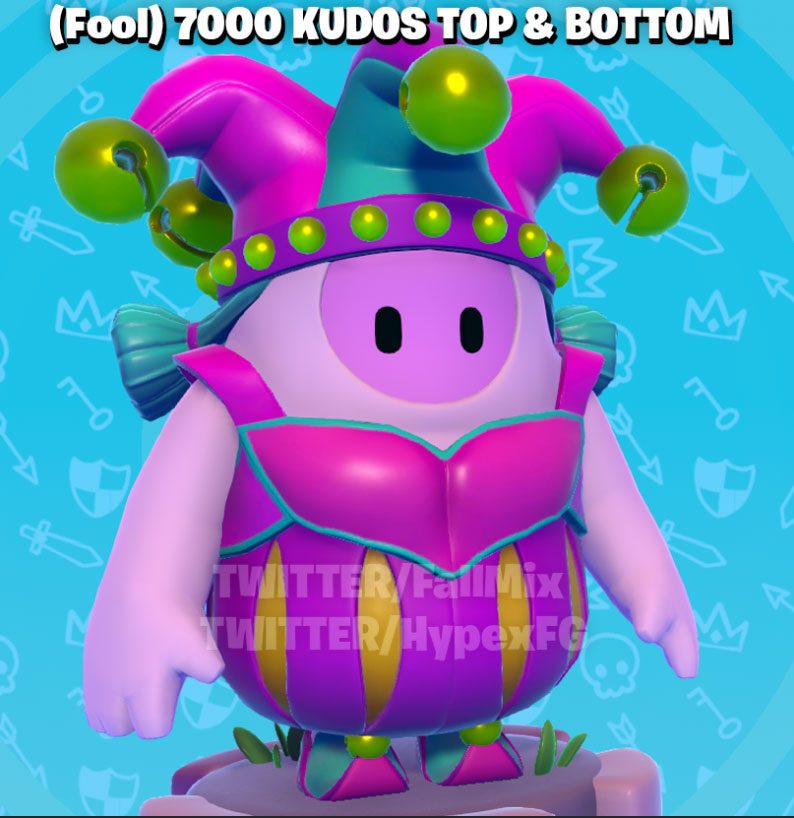 Unfortunately, we don't know what the Bathtime Geralt is going to look like just yet. Hopefully, this will leak out soon, and I will be able to add it to this post. We also don't have images of The Goos, Groundskeeper, or Wimp from the Untitled Goose Game. However, that collaboration makes a lot of sense, because the Goose can get into all sorts of trouble in this game!