On March 31, Final Fantasy XIV's 6.4 patch, The Dark Throne, was unveiled during the FINAL FANTASY XIV Letter from the Producer LIVE Part LXXVI. In it, the game's director Naoki Yoshida (Yoshi P), producer Toshio Murouchi (Foxclon), and others, revealed key details about Patch 6.4, which is looking like a massive update overall. Here's a full breakdown of everything announced
Final Fantasy XIV Patch 6.4 The Dark Throne Breakdown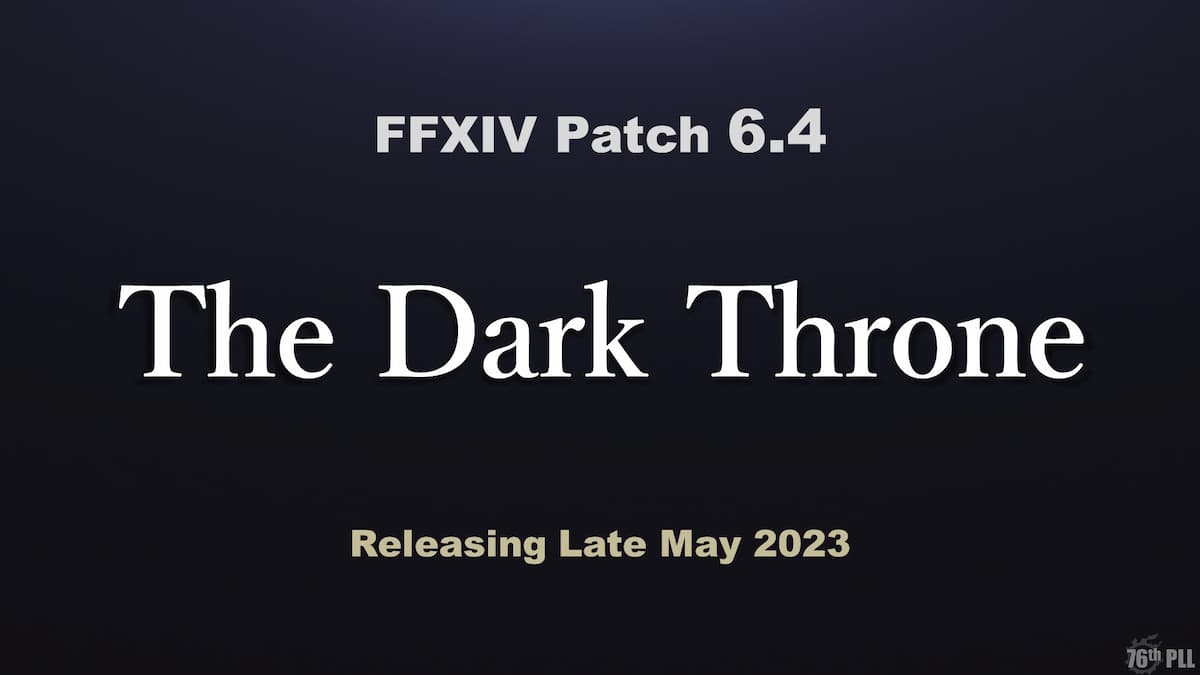 The penultimate mainline patch for the Endwalker update cycle, Patch 6.4 is adding in a huge number of features, ranging from new dungeons, raids, trials, side content and more. Entitled the Dark Throne, here's a list of what's been announced so far in this massive patch:
New FFXIV MSQ story dungeon: Aetherfont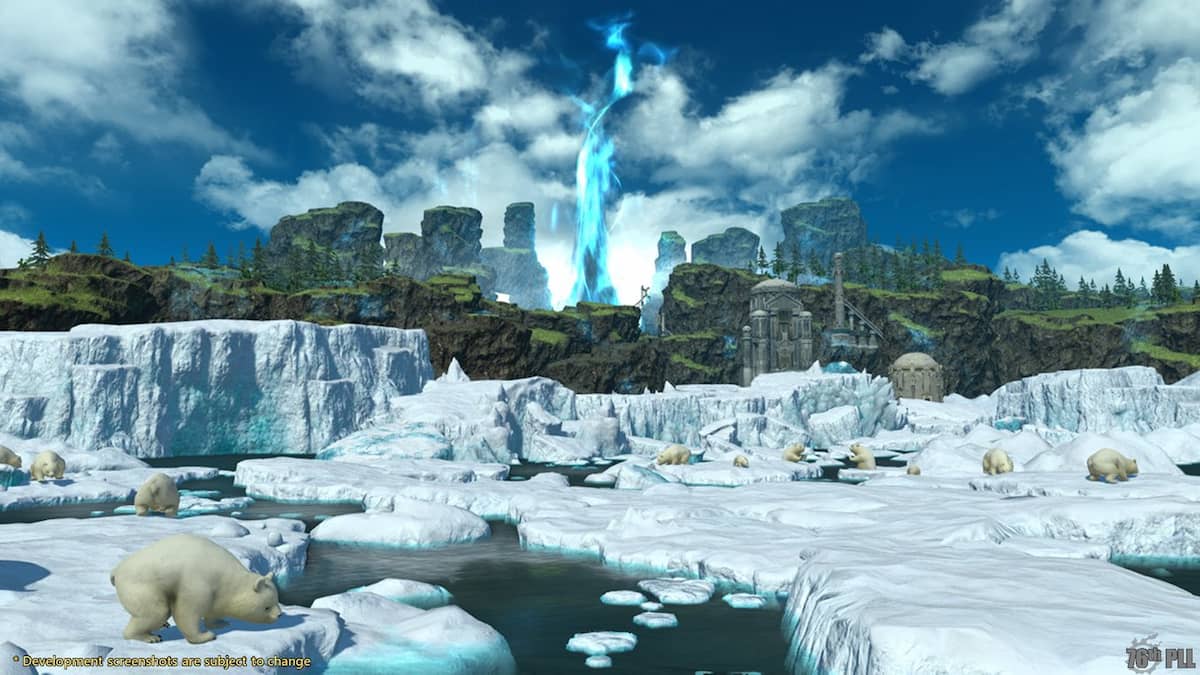 Continuing in our Main Story Quest adventure, the next MSQ dungeon will be the mysterious Aetherfont. This snowswept location hints at Sharlyan origins, and hints that we might be looking to power ourselves up for the next major confrontation! Speaking of which...
New FFXIV trial: The Voidcast Dias, a showdown with Golbez?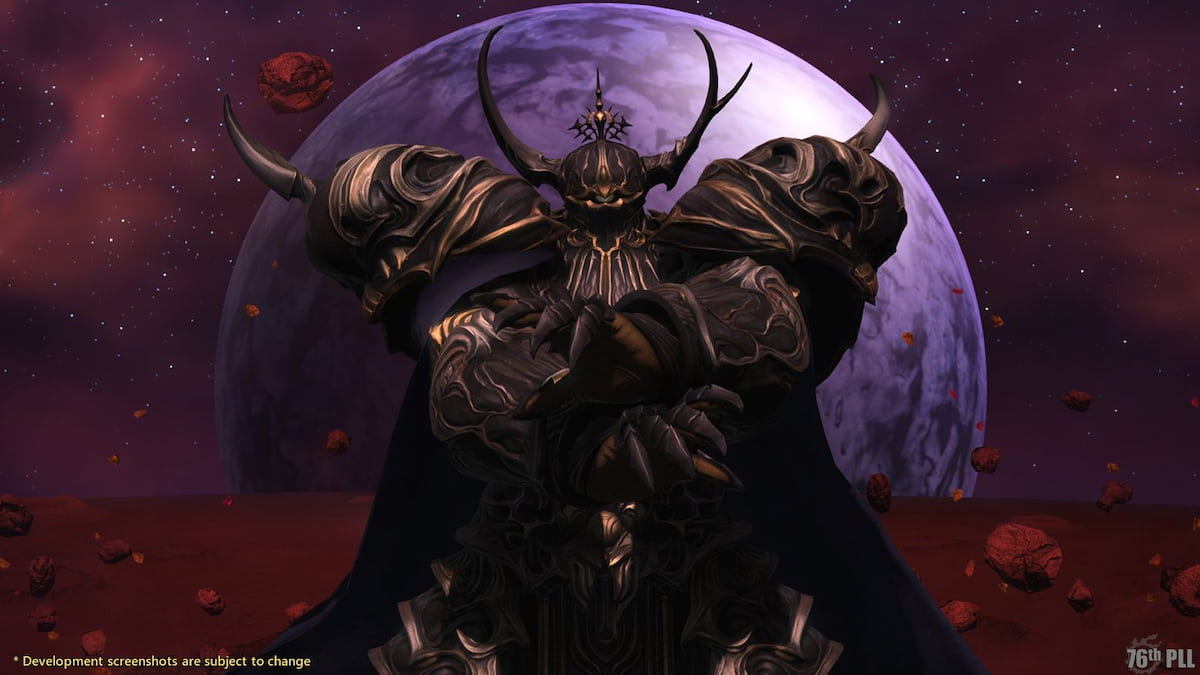 The next trial in FFXIV is The Voidcast Dias. Matching up with the title of The Dark Throne, this might finally be our showdown with the sinister Golbez, potentially vanquishing him before his reign of terror could even begin!
Third Pandaemonium Raid tier: Anabaseios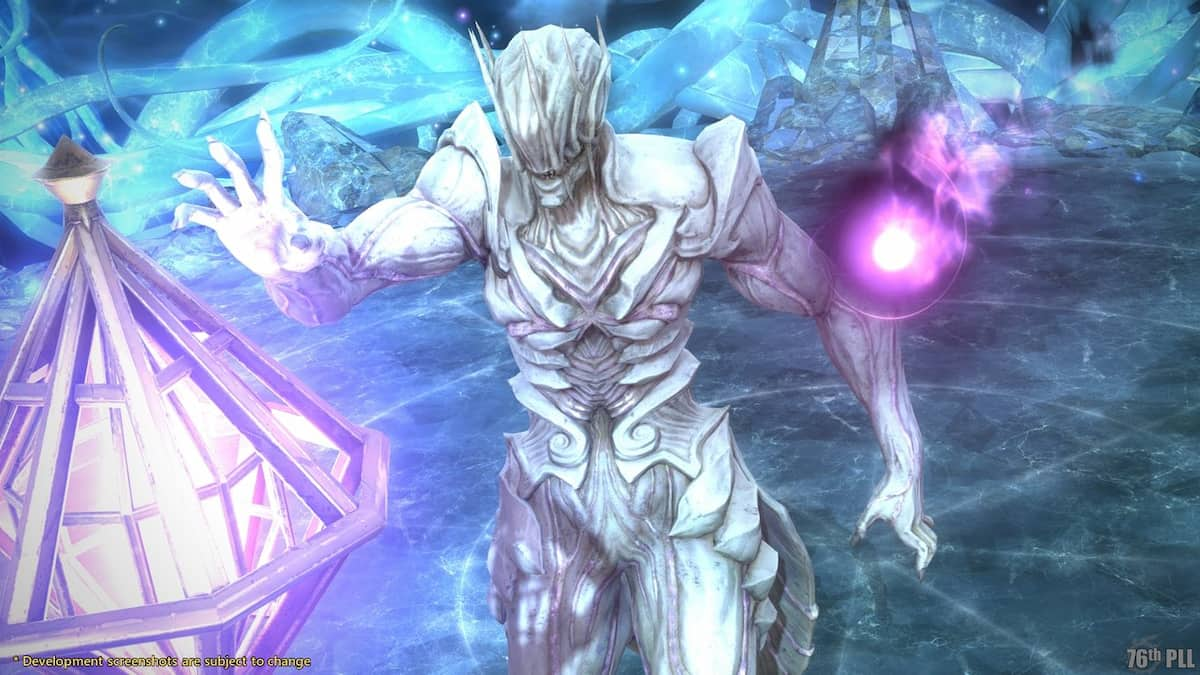 The Pandaemonium story is set to wrap up in Patch 6.4 with a final turn of four bosses. This is the final normal raid of the patch cycle, and maybe we'll finally get some answers about the strange history of the Ascians!
New Variant and Criterion Dungeon in Patch 6.45: Mount Rokkon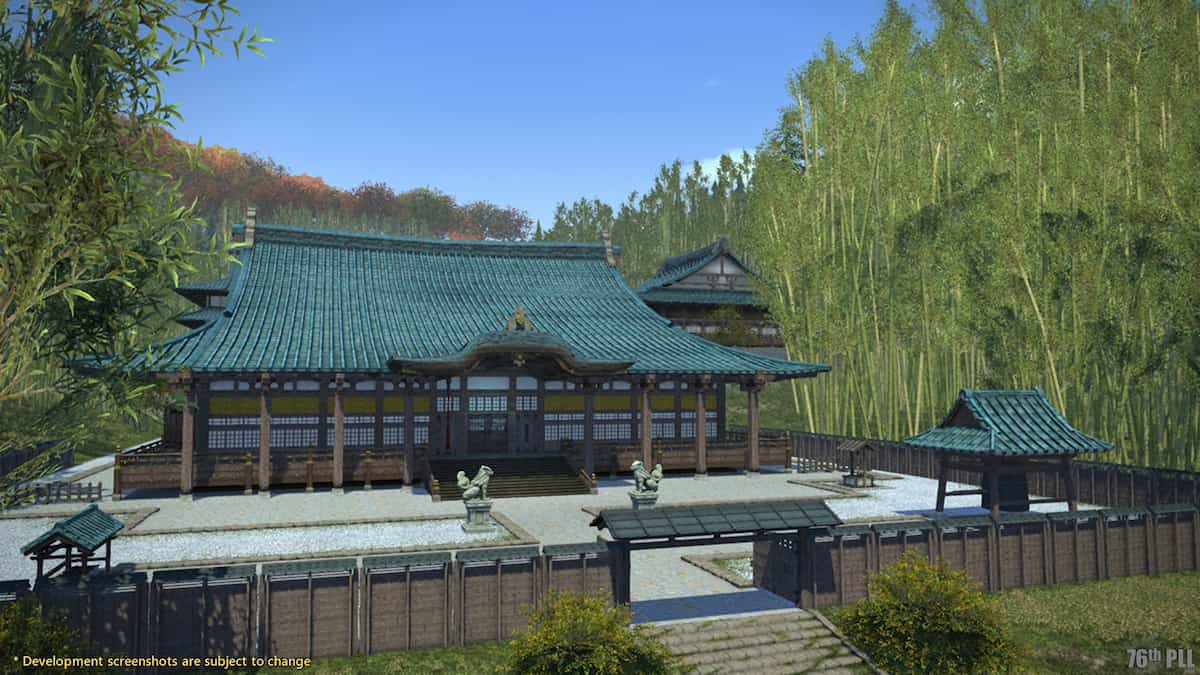 Variant and Criteron Dungeons return for the first time since patch 6.25, adding a new branching path dungeon to explore. Honestly, some of us are still grinding out The Sil'dihn Subterrane, so this feels like an overabundance of content. Not that we're complaining!
Stormblood Duty Support: Run Stormblood with NPC Allies!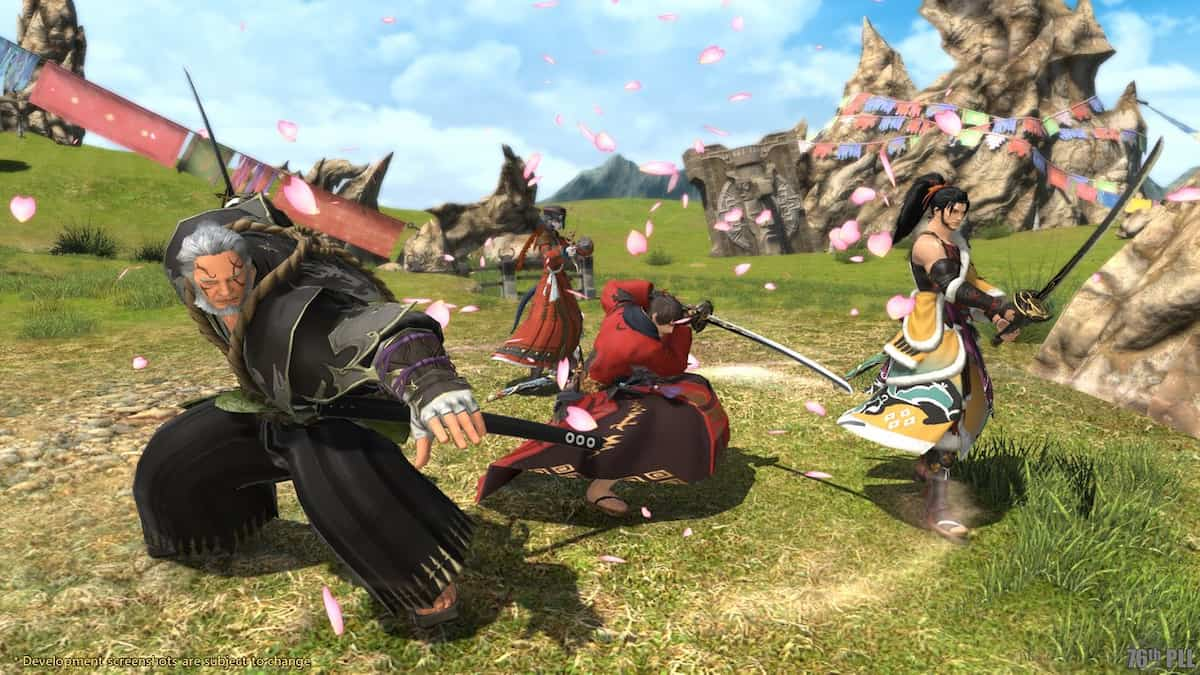 Yet more duty support has been added in Patch 6.4, with NPCs from the Stormblood expansion joining in on those MSQ dungeons. We're now almost at a point where every single dungeon in FFXIV can be run with a party of NPCs!
Blue Mage Job update: Level Cap to 80
Blue Mage, the oft-neglected limited job is finally reaching new heights with an increase to Level 80. That includes an expanded spell list, new weapons and gear, and a Masked Carnivale update. Although, we'll still be self destructing 90% of the time.
New Ocean Fishing destination: Kugane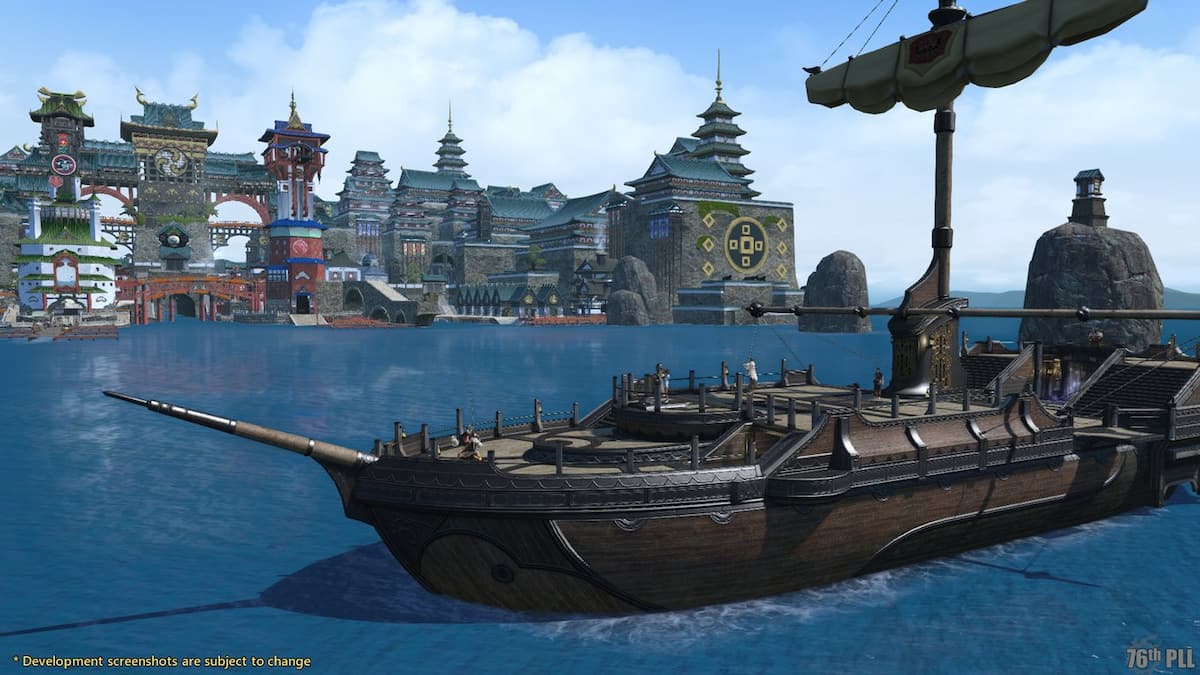 Ocean Fishing is one of the most beloved gathering quests in the game — a pleasant surprise for Fishers then that there's a new location. Ocean Fishing hasn't really had many updates for a long time, so this is definitely welcome. And a great way to level up those last couple of levels of Fisher if you haven't already!
New Island Sanctuary!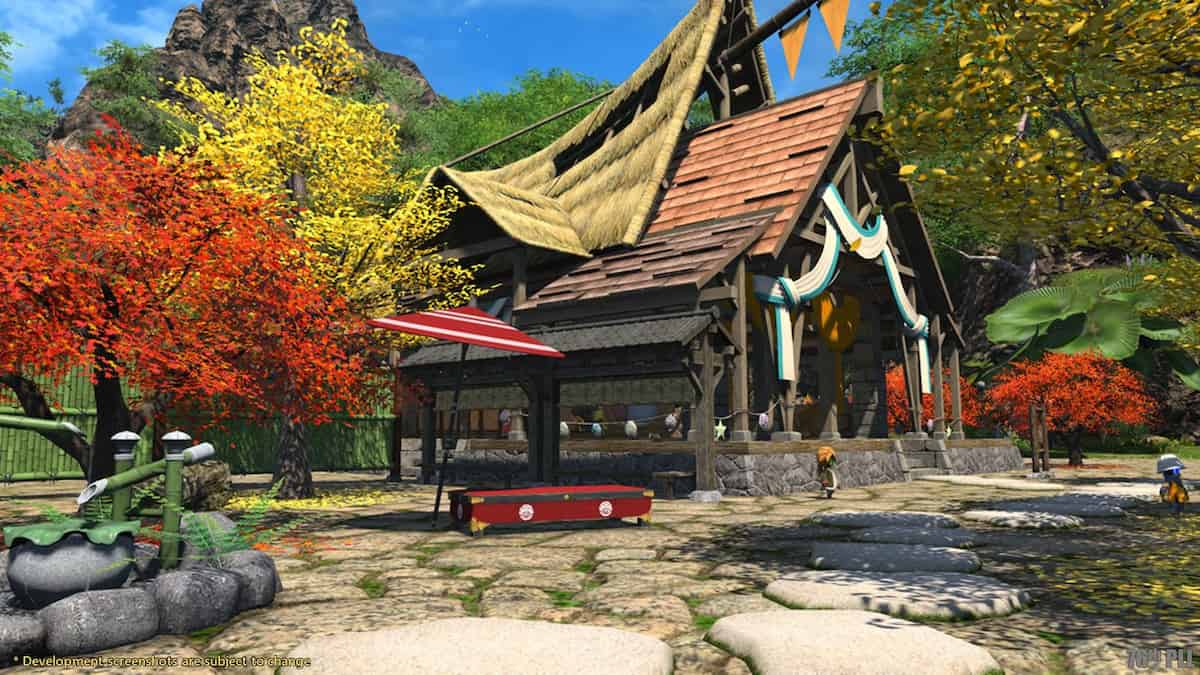 Proving that the Island Sanctuary definitely isn't a one and done piece of content, there's an entirely new Island Sanctuary being added to the game in 6.45. This seems to be an entirely new island with new rewards. It's honestly crazy that this piece of side content has gotten so much attention, but then the FFXIV devs love to surprise us!
---
And that's all the content being added in FFXIV Patch 6.4. Keep your eyes peeled to Pro Game Guides for more Final Fantasy XIV news and guides, including How to get the Tonberry Outfit in FFXIV on Pro Game Guides.