In Final Fantasy XIV, one of the most fearsome enemies in the entire franchise can become your cutest companion with the Tonberry Minion. An adorable mini-Tonberry complete with knife, lantern, and menacing, blank expression, this cute critter definitely doesn't mean you any harm… or does it? Anyway, here's how to get the Wind-up Tonberry Minion in FFXIV.
How to get the Tonberry Minion in Final Fantasy XIV
There are multiple ways to obtain the Wind-up Tonberry, a minion that was first added to the game in patch 2.1 of FF14. The first is as a reward from Timeworn Boarskin Maps and their treasure hunts. These are level 50 Treasure Hunts that will occasionally contain the Wind-up Tonberry.
The next is from Materiel Container 3.0. These are special randomized containers that contain a random minion from either A Realm Reborn or the Heavensward expansion. They're available from your Grand Company's Quartermaster for 20,000 Company Seals. It's a random minion though, so again, it isn't always the Wind-up Tonberry.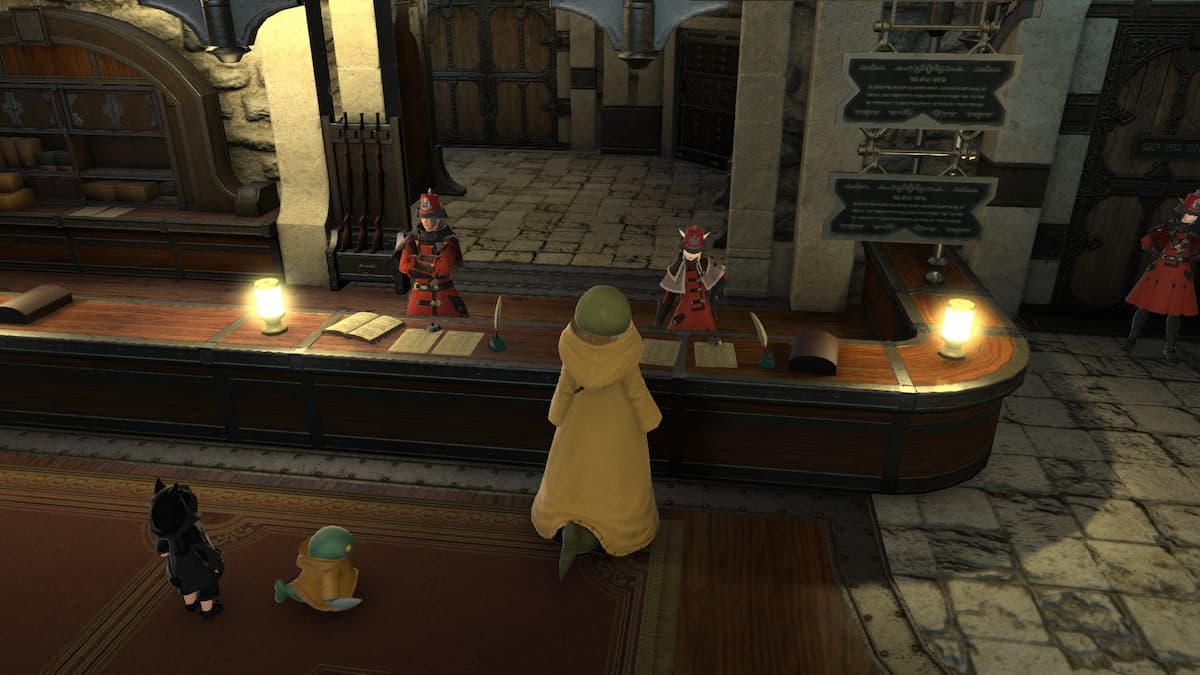 The Wind-up Tonberry is also a reward from Bronze-trimmed Sacks, which are appraised parts of the Palace of the Dead's Accursed Hoard. These drop from pieces of the Accursed Hoard that drop from floors 1-50 of the Palace of the Dead. Again, this is a random drop and can be hard to obtain.
Finally, the Wind-up Tonberry minion is marketable and tradable, so it can be bought off the Market Board if there are any for sale. Its prices range between a few million Gil, to just a couple of thousand, based on demand. Good luck snagging your own Tonberry minion!
For more Final Fantasy XIV news, guides, and info, check out Final Fantasy XIV Hatching-tide Event Details, Dates, and more! on Pro Game Guides.