In Fire Emblem Engage, you need proficiencies to change your character's class. However, there is an easy method to farm proficiency that will have your team reach their advanced classes without needing to grind for hours.
How to get proficiency quickly in Fire Emblem Engage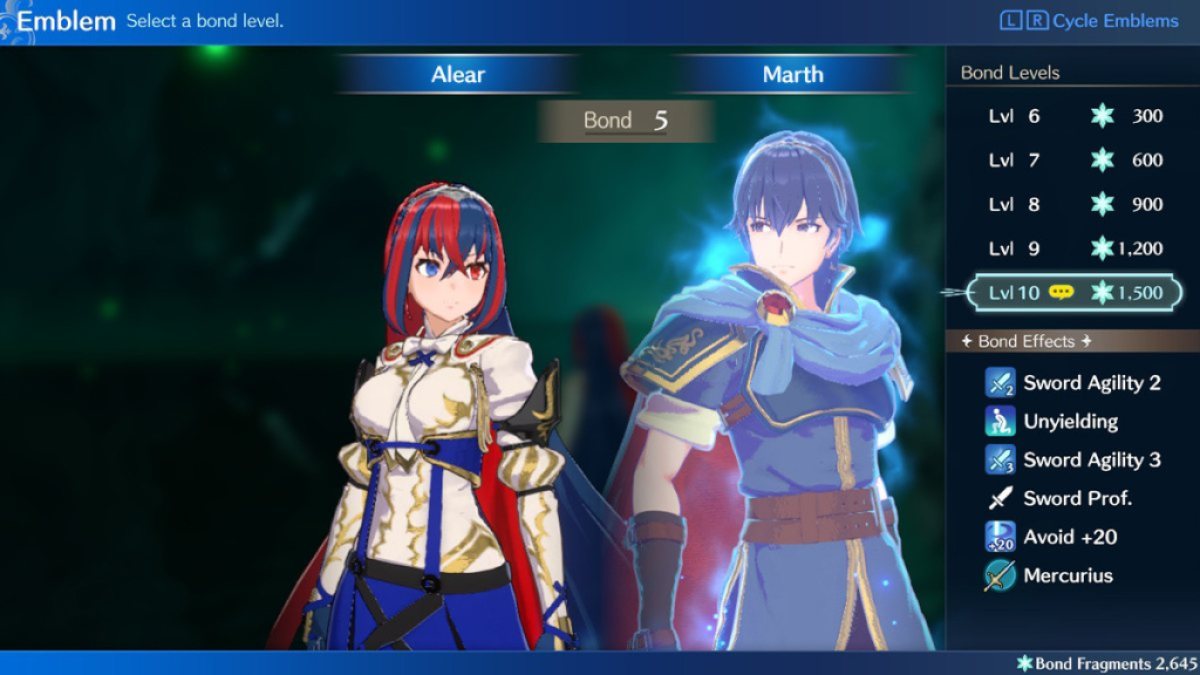 The quickest method to farm proficiency in Fire Emblem Engage is to use the game's Arena mode, unlocked after completing Chapter 5: Retaking the Castle. Once you have completed the main story quest, travel back to the Somniel Hub. Next, head over to the Café and click the door to the restaurant's right to enter the Arena. You will now use the training room's Emblem option, which will allow you to increase your bond with any hero you have unlocked. Simply select the character you want to train, and then choose which Emblem you want to learn proficiency from. You can now purchase Emblem levels using Bond Fragments, giving you every proficiency tied to that hero.
If you are trying to gain proficiencies tied to your characters' base class, you can also use the Arena's Normal feature to instantly earn experience points. Although you are limited to using this option up to three times and will need to complete a battle to be able to re-use it again. In the world map, Skirmishes and Paralogues are other great options to level up your characters to master the proficiency tied to their class. However, the Arena is still the quickest method to farm Proficiency in the Fire Emblem Engage story campaign, as having a maxed-out relationship with Emblems' will instantly pass on the highly sought-after skill needed to reach advanced classes.

Want to learn more about Fire Emblem Engage? If so, check out Fire Emblem Engage preorder guide – Bonuses and Editions on Pro Game Guides.