Fire Emblem Engage is the latest entry in the Fire Emblem series, bringing new characters, stories, and an exciting world to fans. It is scheduled to release on Jan. 20, 2023, and features two versions—Standard and Divine Edition. This may leave you wondering about the two versions and if there are any pre-order bonuses for Fire Emblem Engage.
There are currently no pre-order bonuses to Fire Emblem Engage, meaning you will not miss out on anything if you do not pre-order. As for the two versions, the Standard edition comes with just the game, while the Divine edition comes with various physical goods. But supplies will likely be limited, so you must pre-order the Fire Emblem Engage Divine Edition.
Related: All characters in Fire Emblem Engage
How to pre-order Fire Emblem Engage Divine Edition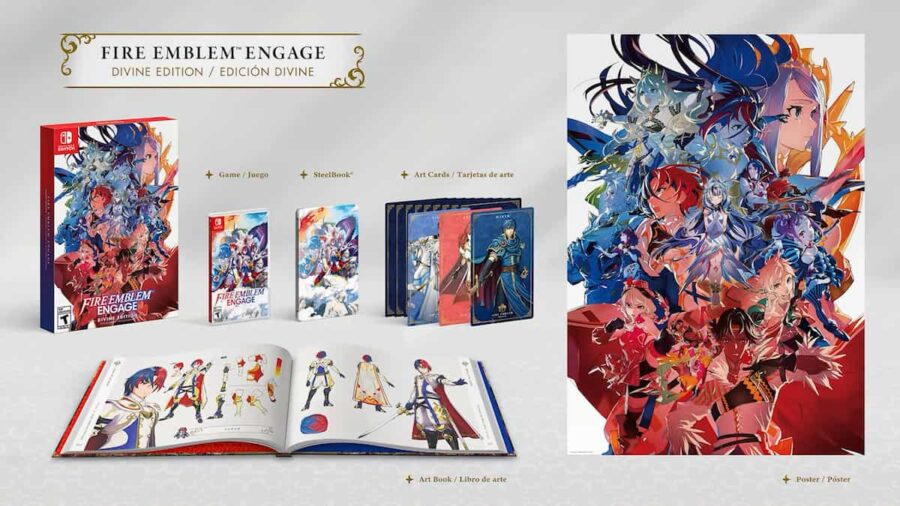 Unfortunately, pre-orders have not gone live for the Divine Edition of Fire Emblem Engage. This exclusive collector's edition is full of physical goodies alongside the game. Here is everything included with the Fire Emblem Engage Divine Dragon Edition:
Fire Emblem Engage Game
Steelbook
Art Cards
Art Book
Poster
We do not know where you can pre-order the Fire Emblem Engage Divine Dragon edition yet, but with luck, it will be available at multiple retailers and not exclusive to the Nintendo store as Xenoblade Chronicles 3's collector's edition was. So bookmark this page and check back, as we will update it with more information when it is available.
For more information on Fire Emblem, check out Who is the protagonist in Fire Emblem Engage? and What is Fire Emblem Engage? Release date, gameplay, trailer, & more! on Pro Game Guides.