In Fire Emblem Engage, you are able to power up your Emblem's weapons with a special material. However, you will need to unlock several locations in the story before using the upgrade mechanic. Here is everything you need to know to strengthen your Engage weapons.
How do you strengthen engage weapons in Fire Emblem Engage?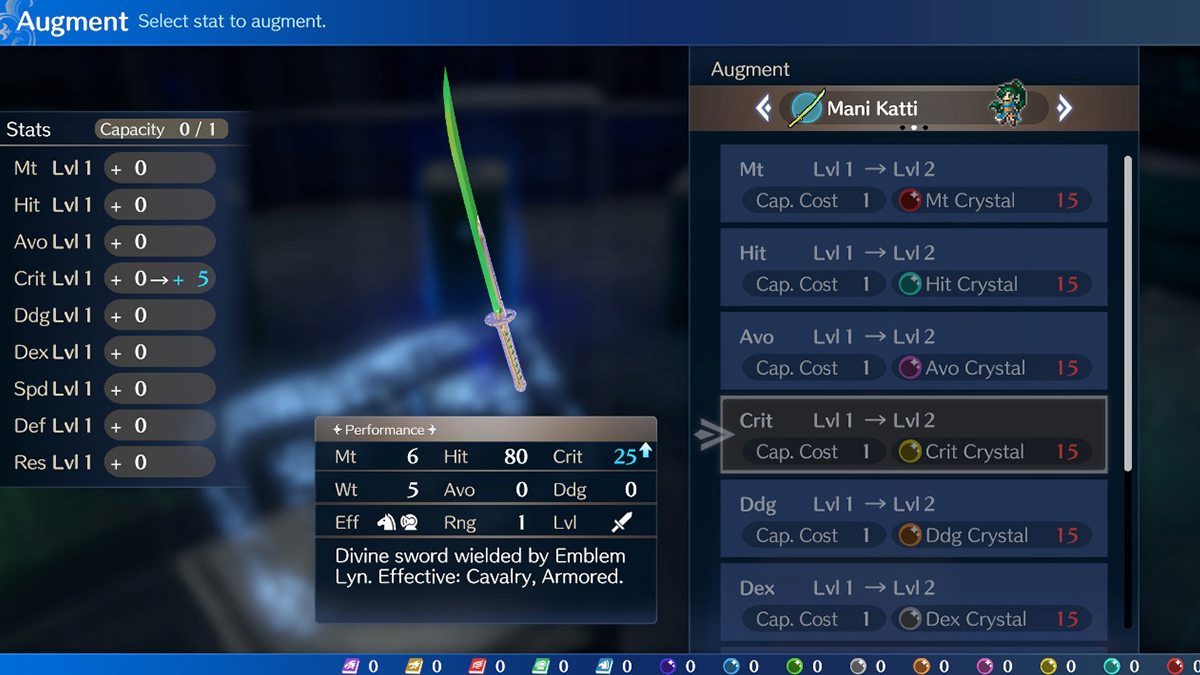 Engage weapons are strengthened with the Augment feature in Somniel's Ring Chamber. To gain access to the locked location, you will need to first complete Chapter 4: A Land In Bloom. After defeating the main story battle, simply return to the Somniel hub to unlock the Café door automatically. You can then access the Augment option by interacting with the pedestal at the center of the Ring Chamber room. Before you can power up your Engage weapons, you will also need specialitems called Crystal and Bane. Crystals increase your weapons stats, while Bane changes its effectiveness type against enemies. The upgrade material is obtained by completing Tempest Trials and Relay Trials.
Related: Best gifts for each character in Fire Emblem Engage
Both trial challenges are located in the Fire Emblem Engage Tower of Trials door, which first becomes available after Chapter 6: The Stolen Ring. In Relay Trials, you complete several battle maps back to back. Relay Trials is the game's co-op mode, so you will have to team up with another player to take on foes. Completing both trials will earn you Crystal and Bane, which can be exchanged in Somniel's Ring Chamber. Augmenting the trial material will increase your Engage Weapon stats, such as its Strength and Critical hit damage. While there is a capacity limit of how much you can power up your Engage weapons, you can strip your augmentations away at any time in the Ring Chamber to reset your stats.
Want to learn more about Fire Emblem Engage? If so, check out How to adopt pets in Fire Emblem Engage on Pro Game Guides.