The Choppa is a deadly vehicle to behold in Fortnite. It is the perfect get-away from the storm or approaching enemies and a great advantage for high ground on targets below. This vehicle sits five players, one driver, and four passengers. Although it has no turrets or guns like the Battle Bus or Tanks, it can still ram through obstacles and allow passengers to rain fire down from the skies.
How to get a Choppa in Fortnite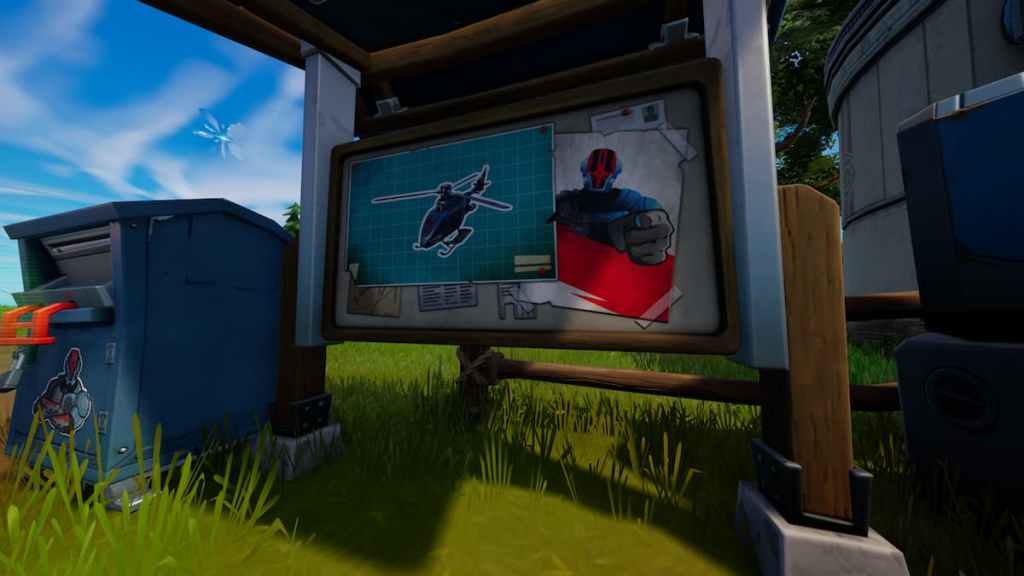 The Choppa has not yet returned to the island, but some boards have popped up for players to donate. Once the Choppas have returned, we will make updates here on their locations accordingly. In the meantime, these donation boards allow players to fund the return of the Choppa to the game. If that total amount is met, there is only a matter of time before players can take their battles to the sky once again. So make sure to head over to a board and donate!
Donate Gold Bricks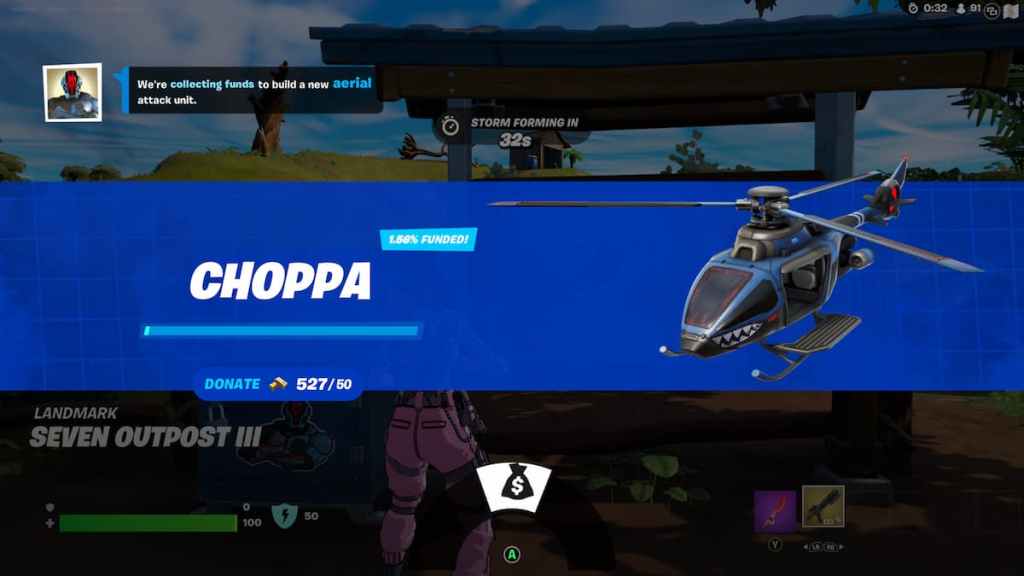 Once you locate a board symbolized by the money bag icon on your map and compass, you can click on it to see this menu. It will reveal the current amount funded and indicate how much more is needed by the filled bar. You will also see how many Gold Bricks you have to donate right under this, and you can press A on the Xbox controller, X on Playstation, or E on PC to donate. It will contribute 50 Gold each time you press the button.
Related: How to get a Lightsaber in Fortnite Chapter 3 Season 2
How to fund Choppas in Fortnite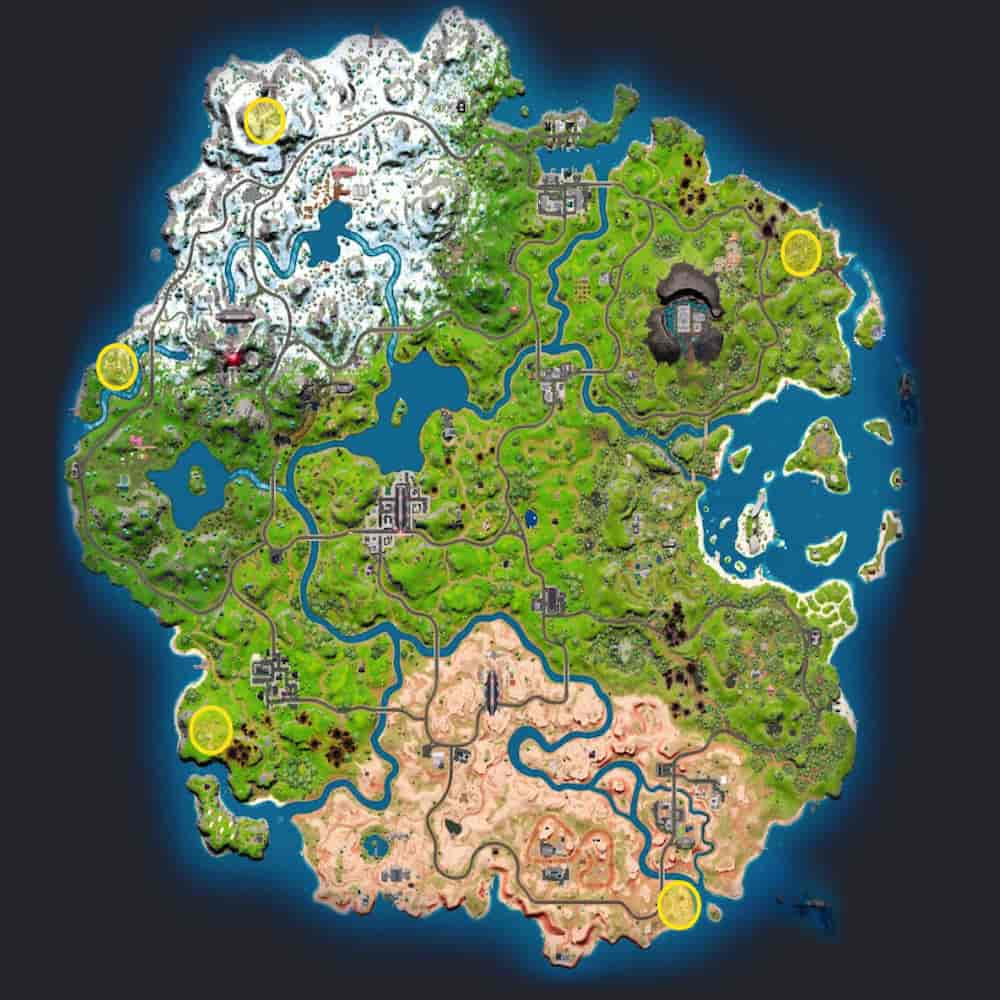 There are a few different locations where you can fund the Choppas. Each one seems to be at The Seven Outposts around the map. This could also be where the Choppas will potentially spawn once they return. Here's where you can donate:
Seven Outpost II
Seven Outpost V
Seven Outpost I
Seven Outpost IV
Seven Outpost III
Looking for more Pro Game Guides Fortnite content? Check out our guides on How to hack IO Loudspeakers in Fortnite or How to swap IO artillery munitions with dummy shells in Fortnite!