Steamy Stacks is a large complex on the northeastern corner of the map. It's a popular drop point at the beginning of the match because the stacks blow air upward and provide a nice boost to get glide away once you've looted the industrial buildings. Because it's so big, it can be hard to find the Purple Pool!
How to Bathe in the Purple Pool at Steamy Stacks
Luckily, we've found the exact location of the pool for you to easily follow and grab the nice purse of XP it awards you. Using the image below, you will see what area you need to go to find the Purple Pool.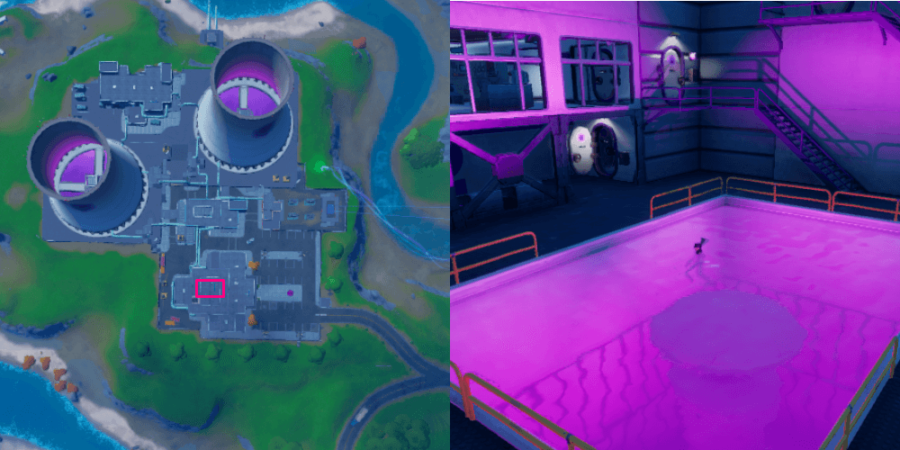 Related: Where to Scan a Server at a Surface Hub - Pro Game Guides
In the image on the left, you'll see the pink outline of a box. The Purple Pool is on the lowest level inside the building in the same location as the pink outline. Once you enter any of the doors on this building, you can basically just chop your way through the walls to the large room in the center that holds the Purple Pool. The image above on the right is what the Purple Pool looks like (we think it's more pink than purple, to be honest).
Take a dive into this pool, and you'll complete the challenge!
Need some help with other challenges in Season 5? Check out our guide to the challenges for the season!