In Fortnite Chapter 3 Season 4, players can launch into the air using Launch Pads and various other items, and you'll need to know where to find them. Rotating from one spot to another can be a tactical strategy, especially if you take on multiple opponents simultaneously. One of the Week 8 Quests requires players to Launch into the air using Launch Pads in three matches. Here are some quick methods to complete this challenge. 
Where to find Launch Pads in Fortnite Chapter 3 Season 4?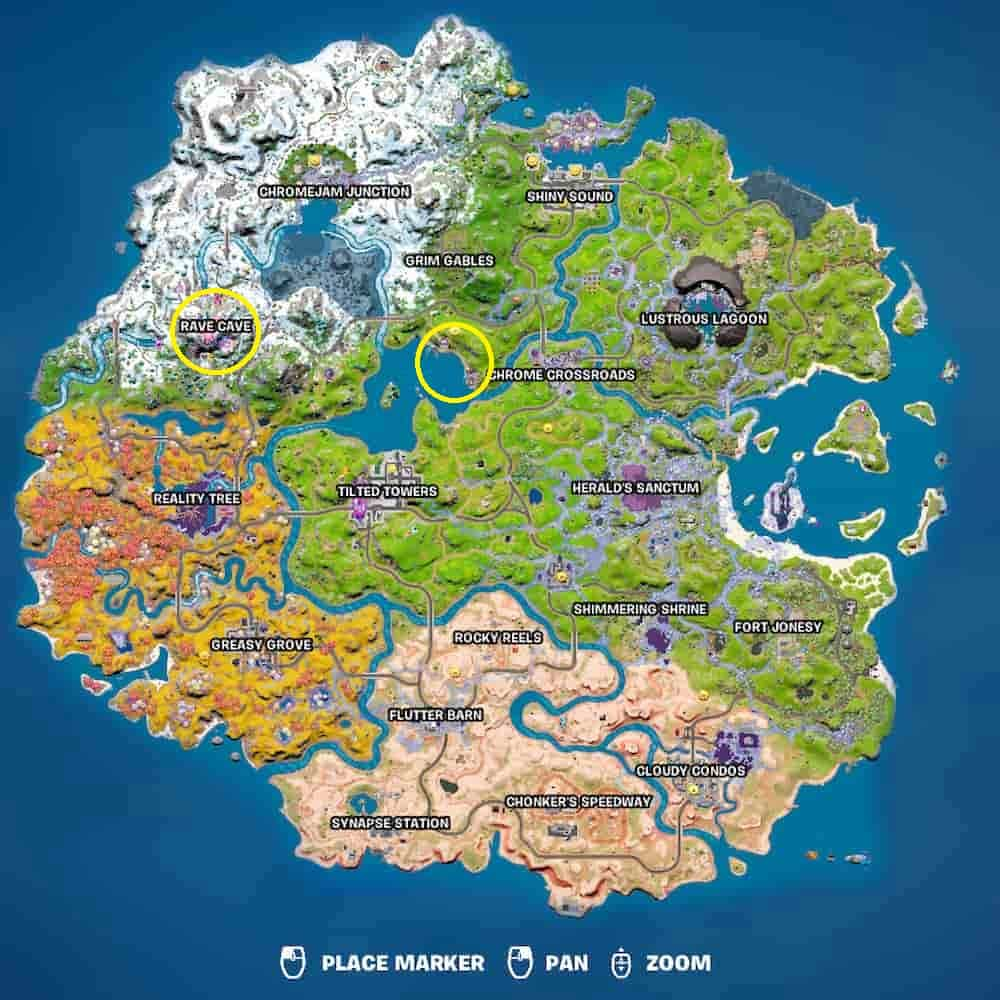 Fortnite Chapter 3 Season 4 has several areas where you can find Launch Pads. Throwable Launch Pads are also in the loot pool, allowing players to use them at any spot. However, instead of looking for these, we recommend players land at spots where Launch Pads are already present. For instance, the Loot Lake landmark and the Rave Cave POI are two areas where you'll find ample Launch Pads with structures. These two areas have Launch Pads all around, and you can land at either of these two spots for three matches to complete this challenge quickly.
Related: How to get Luke Skywalker's Landspeeder in Fortnite
Similarly, several floating platforms are around the map in Fortnite Chapter 3 Season 4. Most often, these areas have a Launch Pad which you can use. Completing this challenge rewards players with 20,000 XP. Carrying Throwable Launch Pads around can use up your inventory space, especially when there are plenty of options to rotate from one spot to another. If you are looking for quick eliminations, we suggest landing at Rave Cave, as this POI has ample loot, and countless enemies drop at this spot.
For more Fortnite guides, come check out Is Fortnite based on a true story? – Fortnite Backstory here on Pro Game Guides.