This is a quick guide on how to find Fortbyte 80's location that is accessible by using the Bunker Basher Pickaxe to smash the rock at the highest point of the Volcano Rim! Keeping up with these Fortbytes will allow you to obtain styles in your Season 9 Battle Pass, and get you closer to unlocking the Utopia skin.
Fortbyte #80 Location
This one requires us to be fairly deep into the Battle Pass, so make sure you've leveled it all the way to Tier 38 to obtain the Bunker Basher Pickaxe. Equip that and then head into the game so we can find this rock to smash.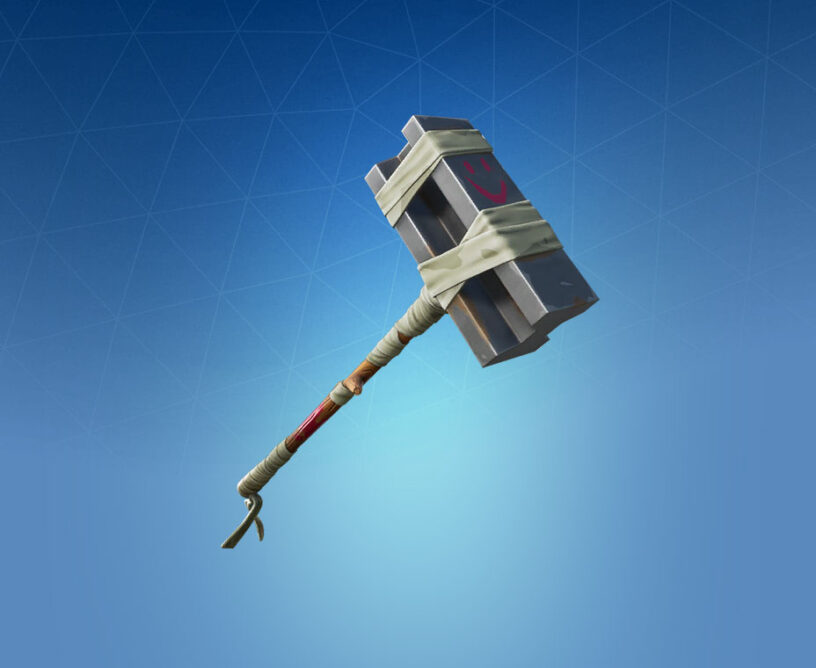 Head on over to the Pressure Plant volcano, but don't go inside the of it! You want to land on the highest point of the Volcano rim. That's on the north side, it's overlooking Sunny Steps.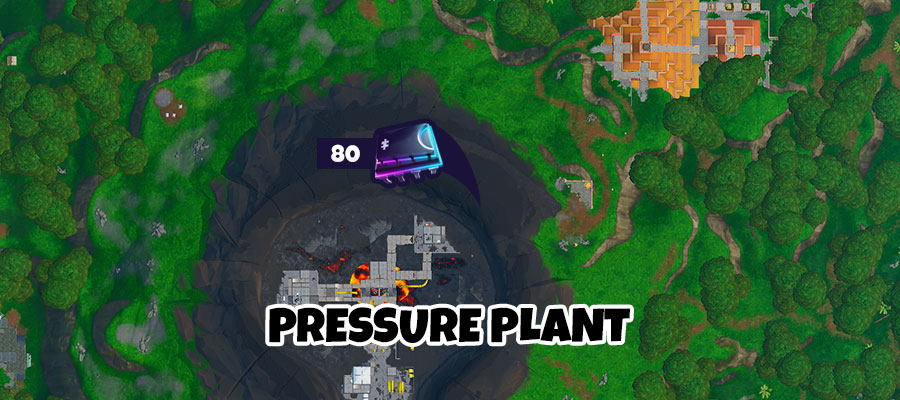 Go ahead and smash the rock that is there with your Bunker Basher pickaxe and you should be able to collect the #80 Fortbyte!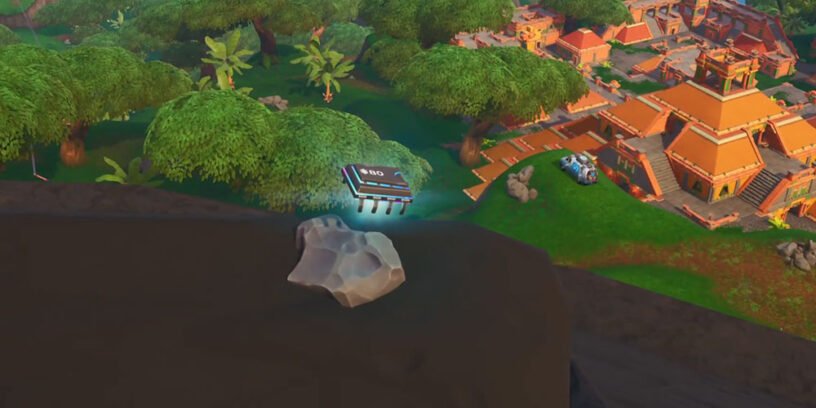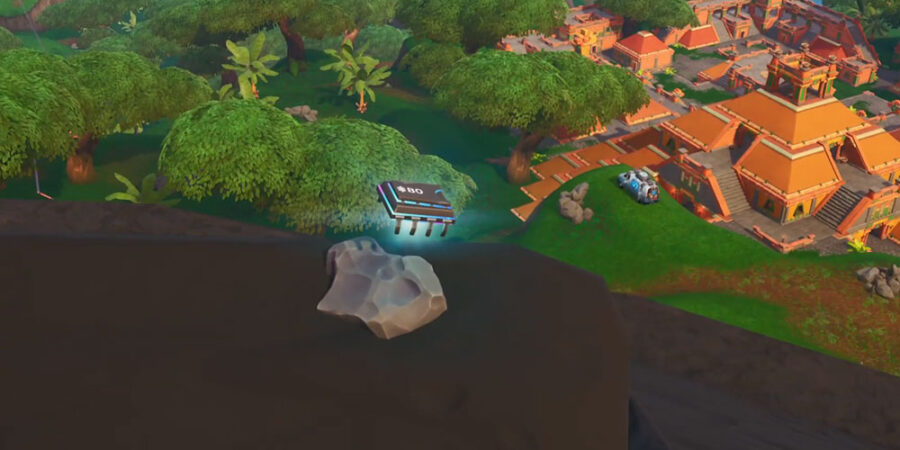 If you haven't found the rest of these yet, then check out our Fortbyte Guide!
Fortbyte #80 Video