These are the unofficial Fortnite 11.10 Patch Notes! Epic hasn't been posting update notes lately, so we're going to compile what is known to be added in the patch. We have some bug fix information, and will be posting whatever else has been added to the game. We will replace these with the official patch notes if they are posted.
This should be a pretty big patch, so expect some pretty good cosmetic leaks, as well as some interesting additions to the game. The Halloween update is going to be apart of it, so we're expecting a new LTM along with some spooky new additions to the map.
Patch Release Date & Time
The patch is expected to go live on October 28th, 2019 at 4am ET (0800 UTC) according to the Fortnite Status Twitter.
Fortnitemares Trailer
Based on the trailer, it looks like there's either a new Peely style or a new skin all together!
More New Rarities
Epic continues to be in love with adding unique rarities to cosmetics. They recently added the Icon Series to Marshmello and . They've now added the Frozen and Lava rarity to Frozen Legends Pack & Gear Bundle, and the Lava Legends Pack.
New Altitude Meter
If you've wondered how far you were away from landing on the map, there's a new altitude meter that has been added next to the mini map. Here's how it looks, credit to kushagra2569.
Shields Now Animate
Both the Small Shield Potion and regular Shield Potion now have a bubbly animation when they are on the ground. Here's an example of how it looks.
You Can Blow Up Fishing Spots
If you launch a rocket at an active fishing spot for some reason, it will blow up removing the area and will leave some Small Frys and materials behind!
Pick Up Items When You Fish
You can now use a fishing rod to grab items on the ground. This has been utilize by pro players to grab loot that is far away!
Bandolier Got a New Back Bling
The pretty old Bandolier skin got a brand new Back Bling called the Armory Pack!
New Map Change
Looks like the big island in the middle of the map has been corrupted!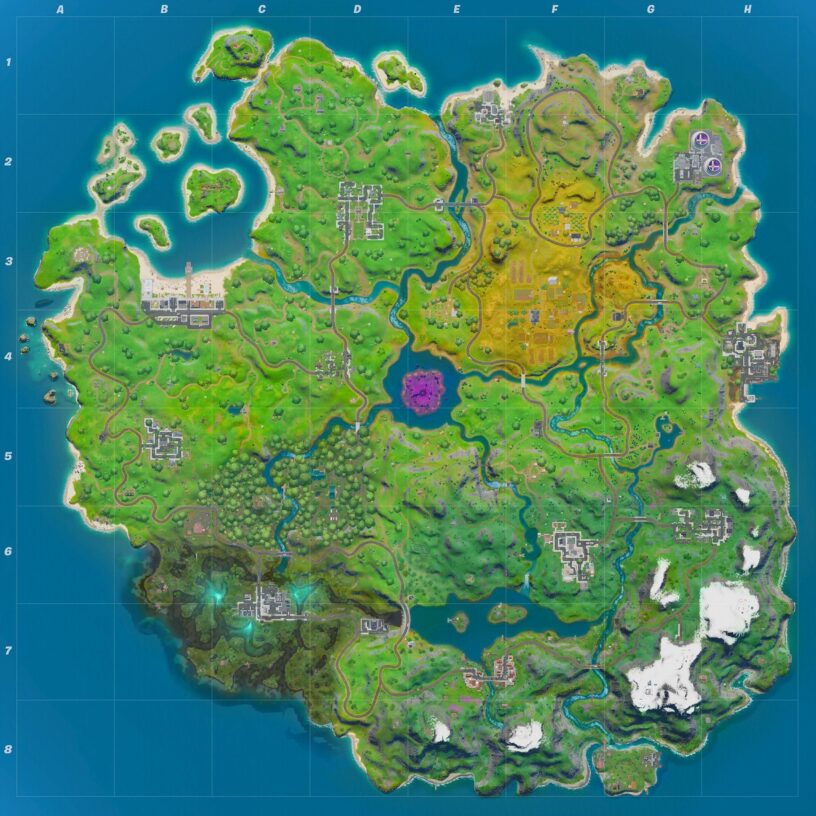 Pumpkin Launcher is Back
A long time favorite of the game is the Pumpkin Rocket Launcher and it looks like it's back for the new patch! It will likely replace the normal Rocket Launcher in all rarities.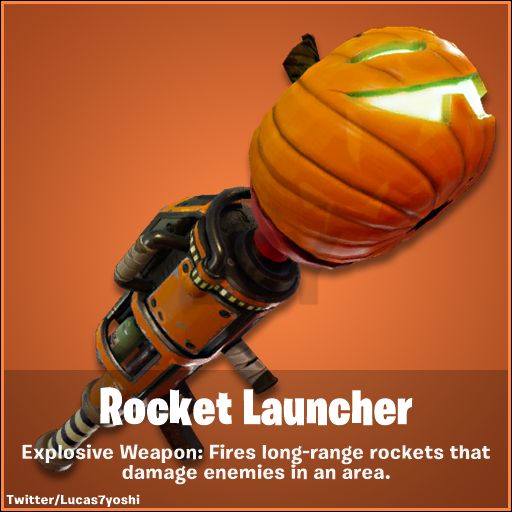 Fortnitemares
Fortnitemares is under way, and you can jump in with some friends and fight him in the new Storm King LTM! Challenges are also going to be available to participate in which you can find information on right here.
THE STORM KING CHALLENGES YOU. Squad up with you Friends and face him in the Storm King LTM to stop him from destroying the Island! (Your courage and skill will be rewarded with a special Umbrella.)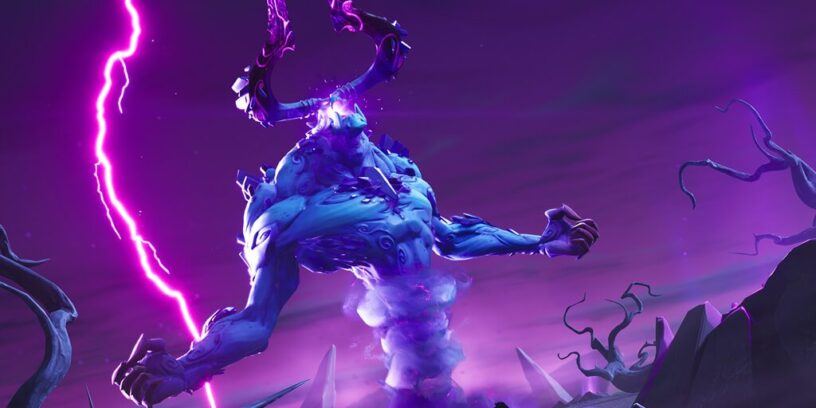 There's also a new Gun Fright LTM that will have you and your duo partner fighting against another duo!
Fortnitemares has more in store. Sink your teeth into the community-made game Gun Fright, created by community developer BluDrive!

Partner up in this 2v2 showdown and drop into the middle of a fast-paced firefight. Your skill and communication will be tested over multiple rounds.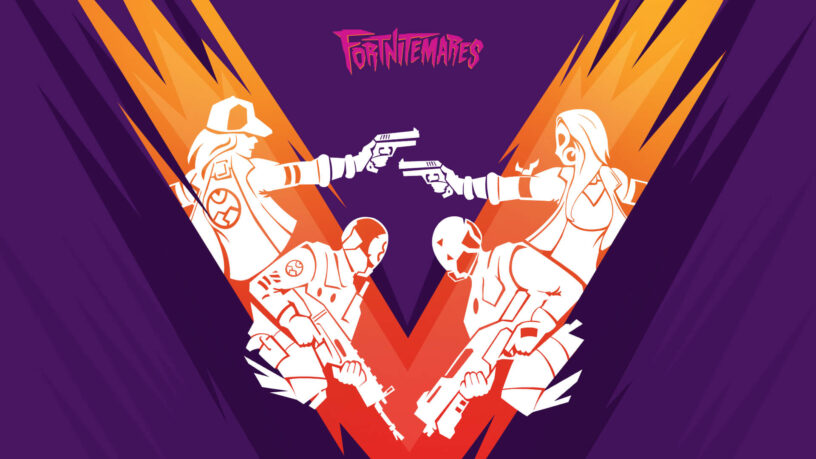 The Creative Curse Challenges have also been added to the game! You can participate in Gun Fright and many other featured Creative maps to earn cosmetics. You can see a full list of the available challenges and how-to complete them with our guide.
The Combine is Back!
A new spooky version of The Combine is back in the game!
The management at Kevolution Energy brought back The Combine to determine which employees are worth keeping.

However, The Combine isn't the same as it was before — an ancient evil has given it a nightmarish feel. Jump in to compete for the fastest time on the leaderboard!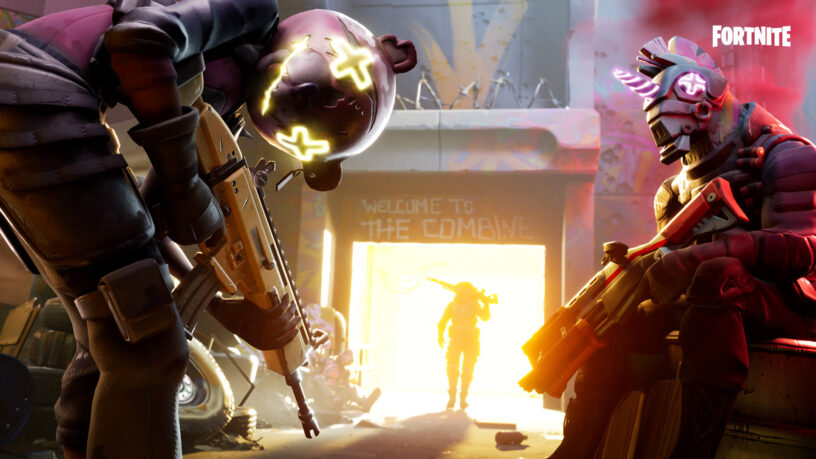 Assign Your Friends a Name
You can now assign your friends' a nickname so you won't get confused by who is who if they keep changing their name!
Partying up with Friends is much easier when you can find them.

No matter what your Friends' Account name is or how often they change it, you can now assign them a Nickname of your choice!

Nicknames you set are only visible to you.
Fortnite 11.10 Patch Bug Fixes
Here are the expected bug fixes for the 11.10 patch. These were taken from the Trello that display all of the stuff that Epic is working on in terms of bugs.
General
Replay mode is currently bugged. We anticipate a fix in our 11.10 build releasing next week. We apologize for this inconvenience.
Battle Royale
Mission Challenges show they grant 14,000 XP each but actually grant 52,000 XP.
Players may be unable to utilize the Friends search feature with a controller.
Players with "Auto Pick Up Weapon" enabled can automatically pick up the Bandage Bazooka even if only one inventory slot is available. This will cause an item to be dropped from the inventory to make room for the Bandage Bazooka.
When pickaxing player-built structures, there is a visual pop-up that indicates you receive materials. This is unintended and visual only; material count does not actually increase.
Editing a style in the Locker after making an Item Shop purchase may cause controller controls to lock.
DBNO (Down But Not Out) teammates cannot be revived or picked up if they're in contact with corn stalks.
Explosive objects, like gas cans and propane tanks, do not trigger a Visualized Sound Effect indicator when exploding.
Despite meeting the requirements for the Gunk Ops Achievement, players may not receive credit for it.
Creative
The map UI appears to have the storm covering the entire map when a delay time is set on the Basic Storm Controller Device
Save the World
(Speculative Fix) Game sometimes crashes when reading the Victory Screen on mission completion.
Clicking and dragging the map in lower level Stonewood difficulty will make the mission Hex disappear in the event zone.
Dennis's audio for the elimination bonus objective loops in Survive the Night.
Players around PL76 may have trouble accessing the Survive the Night mission.
Mobile
We're aware of an issue where the edit build mode appears when using a wireless controller.
The Push-to-Talk icon disappears from players' screens when their team is eliminated, removing the ability to turn Push-to-Talk on.
We are aware of an issue with the Dire Human Outfit hair.
Players who are in a 1x1 and attempt to edit a floor or roof above them may edit the wall behind them.