Operation Snowdown is finally here! Now players can complete challenges and unlock many goodies, including two new skins, gliders, and sprays! Though, it comes with a slight twist. The challenges are spread over 12 days, and each day a new one unlock!
All Snowmando Outpost Locations in Operation Snowdown
One of the first challenges you need to complete is visiting different Snowmando outposts over the Zero-Point map. This may not sound difficult, but you will be searching everywhere trying to find them! Then the second challenge is search chests at Snowmando outposts, meaning you can do two of these at the same time!
As the challenge reads, they are five locations you must find and loot to complete the two challenges. The five locations are:
Pleasant Park
Steamy Stacks
Weather station at Catty Corner
Holly Hedges
Weeping Woods/Slurpy Swamp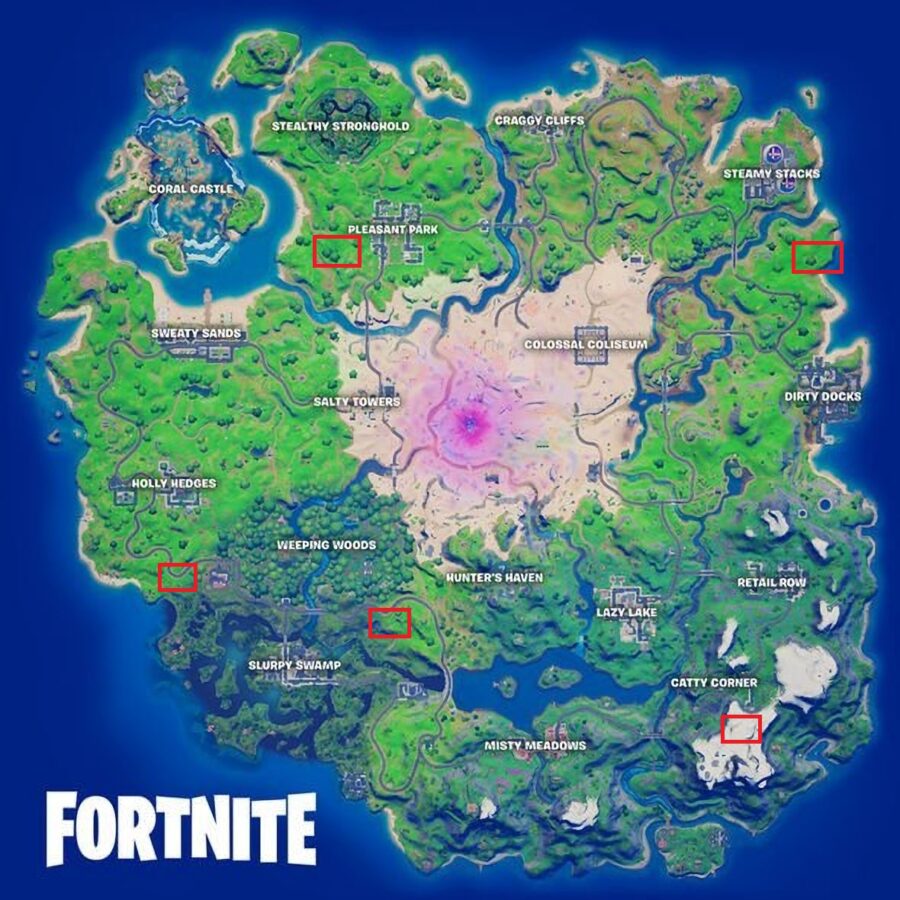 Pleasant Park
This outpost is located to the west of Pleasant Park, as it one of the most obvious ones to find. So be prepared for many players dropping down on this location and lots of eliminations happening instantly.
Steamy Stacks
To find this output, head southeast of Steamy Stacks, down by the river below it. Be careful, however, as this place doesn't offer much in the way of loot, so either get equipped before coming here or landing here first, then fleeing instantly.
Weather station at Catty Corner
This location is truly imbued with the Christmas spirit, as this outpost is the only one that is actually on snow! Just head to the Weather Station in Catty Corner to find it.
Holly Hedges
To find this outpost, head south of Holly Hedges, near the Durr Burger, which is also west of Weeping Woods.
Weeping Woods/Slurpy Swamp
This outpost is another one close to Weeping Woods. Head southeast of Weeping Woods and northeast of Slurpy Swamp, and you'll find the outpost.
If you are having trouble locating the five outposts, do not worry; just follow this YouTube video.
Due to the 15.10 update, many leaks have happened, so why not look at our Leaked Skins page and see all the new upcoming things coming!