Epic Games, the development company for our favorite sensory-overloaded games Fortnite and Rocket League, is ramping up to bring back Llama-Rama in celebration of Season 2 of Rocket League! We've got all the latest info on what to expect of this exciting event!
Event Dates
There are three major parts to this event, and you'll want to be there for all three of them to make sure you take home all the best rewards.
Complete Challenges
Start Date: Thursday, March 25, 12pm ET
End Date: Friday, April 9, 4pm ET
During the entire event timeframe, you'll be able to complete challenges in Rocket League to collect the rewards given out for both games. Continue reading below to see the full list of challenges and their rewards.
Kaskade Performances in Fortnite Party Royale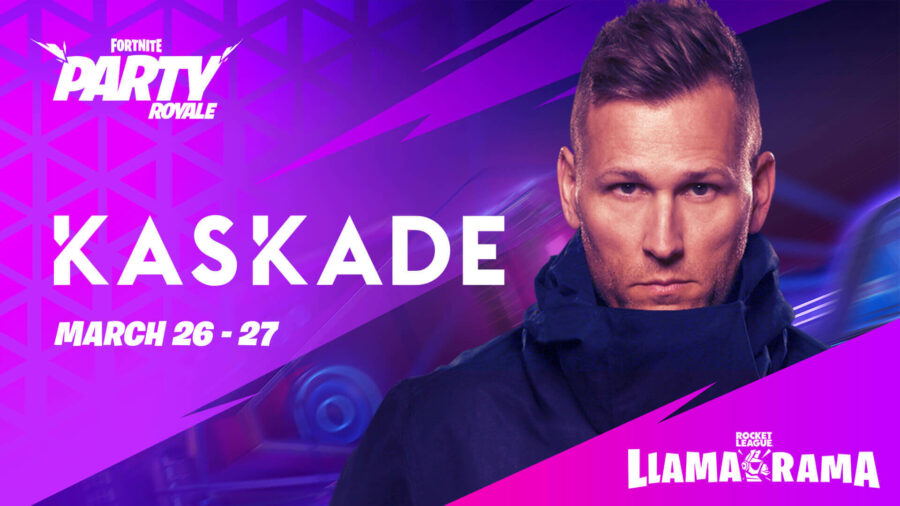 Friday, March 26, 8pm ET
Saturday, March 27, 9am ET
Saturday, March 27, 2pm ET
Kaskade, the headliner for Rocket League Season 2, will perform a live concert of his Reset EP. Party Royale is accessible via the game-selection screen on the home menu. Alternatively, you can watch the performance by enabling Picture-in-Picture in Battle Royale.
Get a Lil' Octane in Fortnite
Thursday, March 25, 8pm ET
Perhaps among the most exciting news for Fortnite is that we'll be able to ride in one of the original Rocket League cars in-game! The model will enter Fortnite as a usable emote, purchasable from the Fortnite Item Shop.
Challenge & Rewards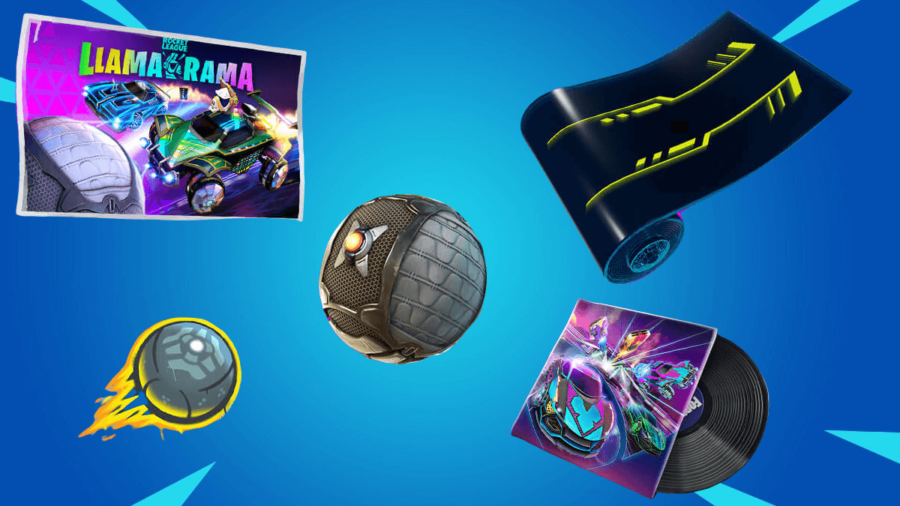 As mentioned above, there will be event-specific challenges to complete in Rocket League that unlock rewards in both games! If you are or ever were a fan of Rocket League, we recommend you hop in to the game ASAP to complete the challenges and unlock the rewards listed below.
Challenge #1 - Beyonder: Play three online matches

Fortnite Reward: Battle Ball Spray
Rocket League Reward: DJ Yonder Topper

Challenge #2 - More Llama Bell: Get 500 total points in online matches

Fortnite Reward: Llama-Rama Loading Screen
Rocket League Reward: Llama Bell Player Anthem

Challenge #3 - Over Yonder: Get five Goals, Assists, or Saves in online matches

Fortnite Reward: Everybody Dance! Lobby Track
Rocket League Reward: DJ Yonder Octane Detail

Challenge #4 - Umbrella Royale: Get five Clears and Centers in online matches

Fortnite Reward: Zooming Wrap
Rocket League Reward: Umbrella Royale Wheels

Challenge #5 - Extra Ordinary: Play one online match in any of the Extra Modes playlists

Fortnite Reward: Turbo Ball! Back Bling
Rocket League Reward: Extra Ordinary Player Title

Challenge #6 - Winning is Everything (Repeatable): Win 10 online matches

Rocket League Reward: 20,000 XP
This is a massive amount of XP for Rocket League Season 2, so if you've got the Battle Pass and you take part in the event, you're sure to move up the ranks!