Our Fortnite Bat Signal Locations Guide features all the exact spots you'll need to go on the map to complete the Light up different Bat Signals outside of Gotham City challenge! These are part of the new Batman themed Welcome to Gotham City Mission that has just been released for Season 10.
Check out a full guide for the Welcome to Gotham City Mission right here.
Fortnite Bat Signal Locations
There's three locations on the map and they can all be found on the northwest side. There's one in Junk Junction, east of Pleasant Park, and the final one is east of Snobby Shores. All you need to do is run up to the bat signal and hit your use button on it. This will send out the light that summons THE BATMAN and gives you credit towards completing the challenge.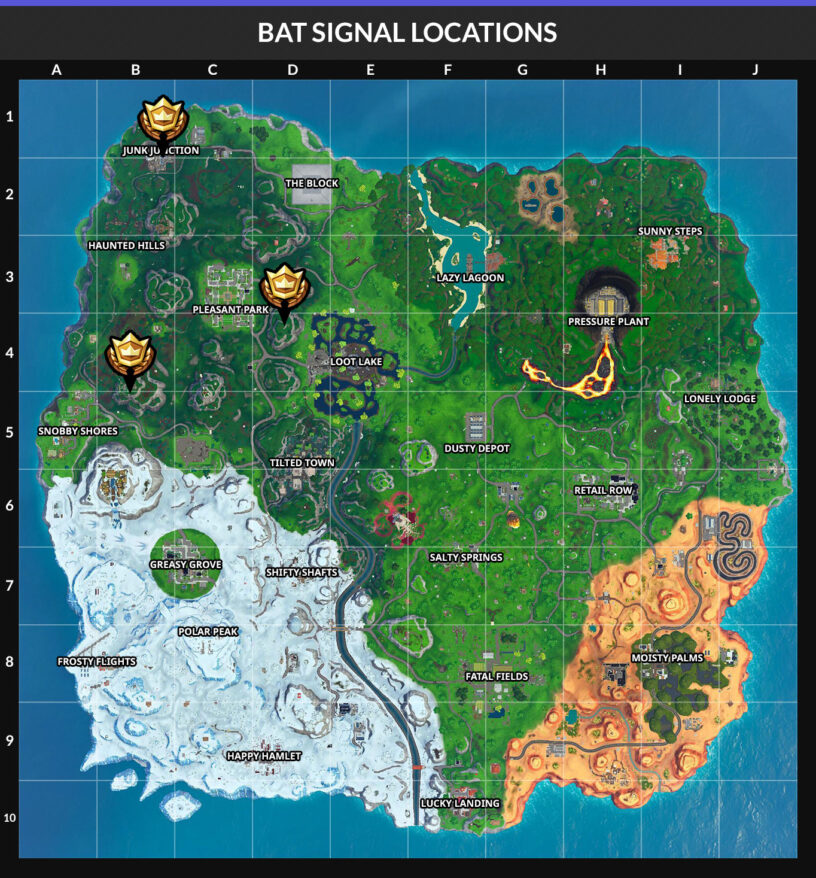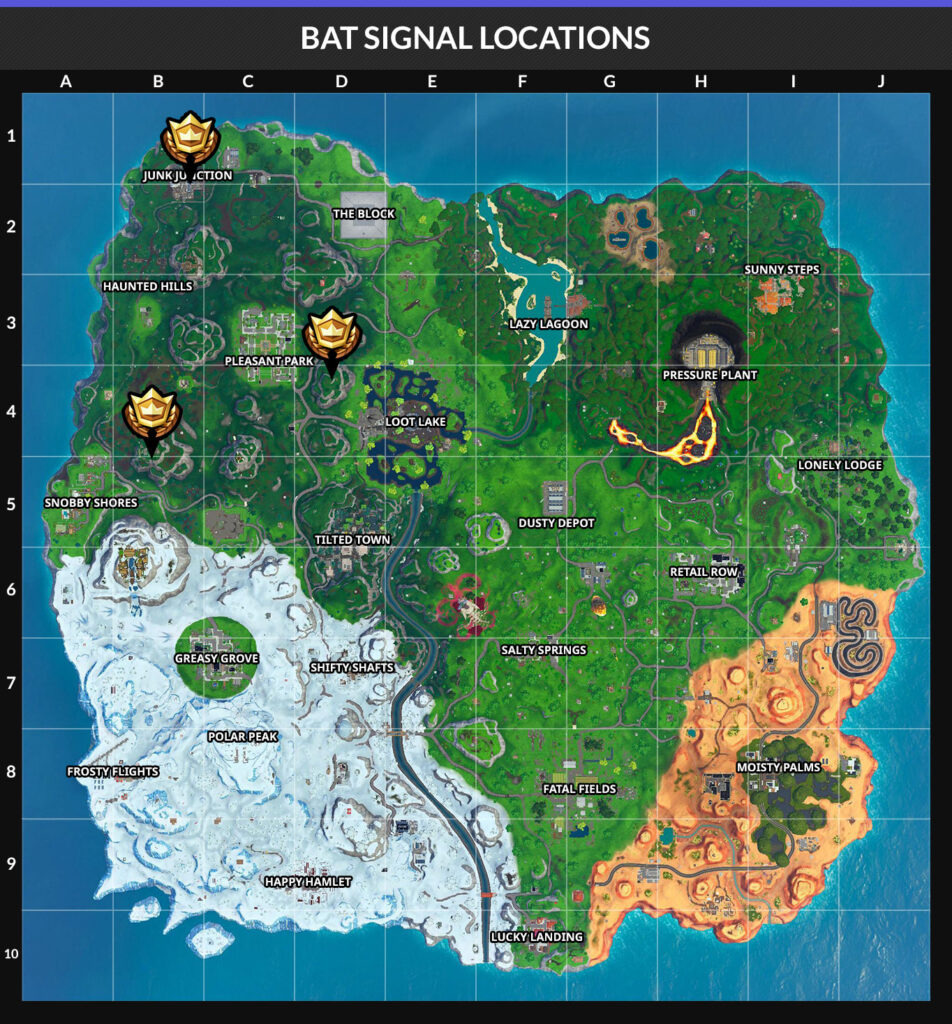 Junk Junction Location
This is on the main building in the center of the area.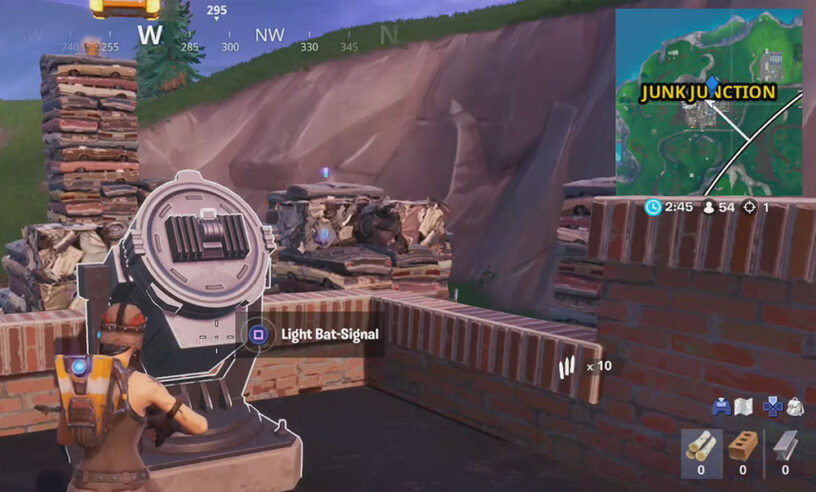 East of Pleasant Park Location
You can find this one just east of Pleasant Park on the hill kind of near a tree.
East of Snobby Shores
This one is on the big hill that's directly east of Snobby Shores.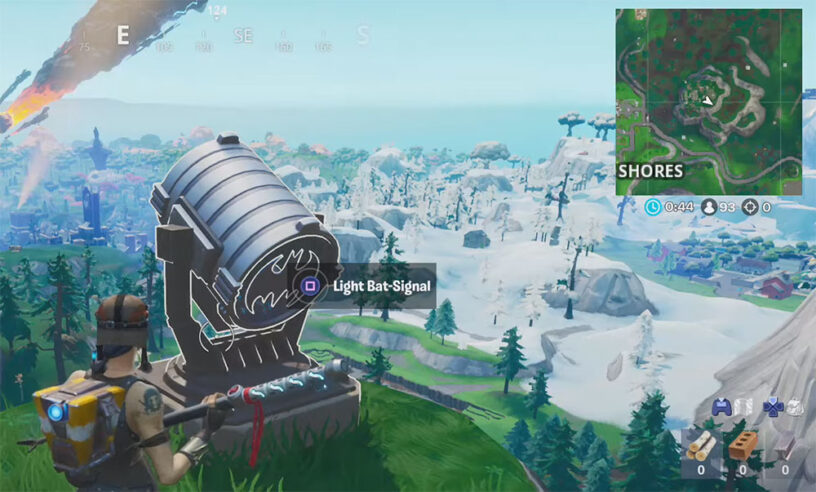 Video Guide
If you need some further help locating these, check out this video!