This guide features the exact location you need to go to complete the Dance in front of a bat statue, in a way above-ground pool, and on a seat for giants challenge in Season 10/X's Boogie Down Mission. Once you know the place you need to go, it will be very easy to complete!
You can find more information on the Boogie Down Mission here.
Dance in Front of a Bat Statue, in a Way Above-Ground Pool, and on a Seat for Giants Location
This a pretty easy challenge, you just need to go to three different areas an dance in front of the location. Here's a map with all of the needed spots, but there's more detail further down the page if you are struggling to find any of them.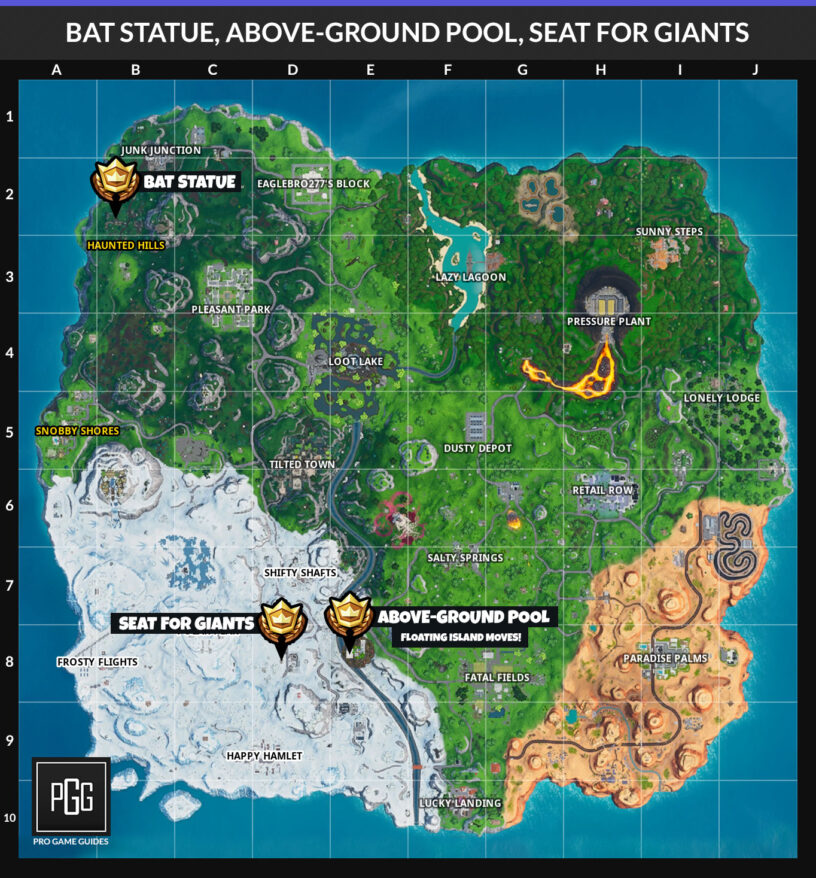 Bat Statue
The Bat Statue can be found in Haunted Hills on the northwestern portion of it.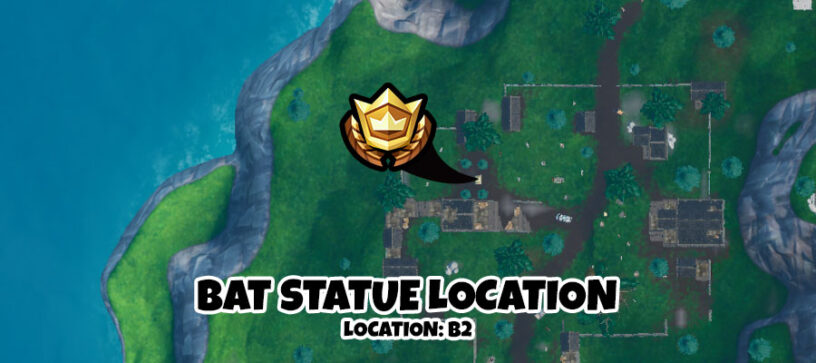 There's a big bat gravestone in the middle of the area behind a creepy looking fence. Do a dance in front of it, but be somber about it!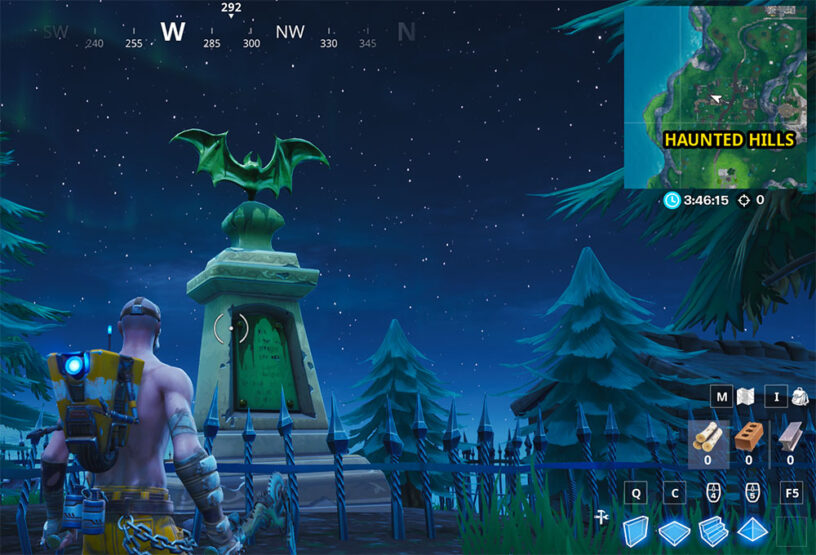 Way Above-Ground Pool
When they said it's a way above-ground pool, they meant that literally! The location is on the newly formed floating island, and this island is moving around the map. So, it could be at a completely different spot when you end up attempting to complete the challenge. Just open up your map and look for where it is at the moment.
The pool is on the west side of the mountain, there's no water in it which is kind of a bummer.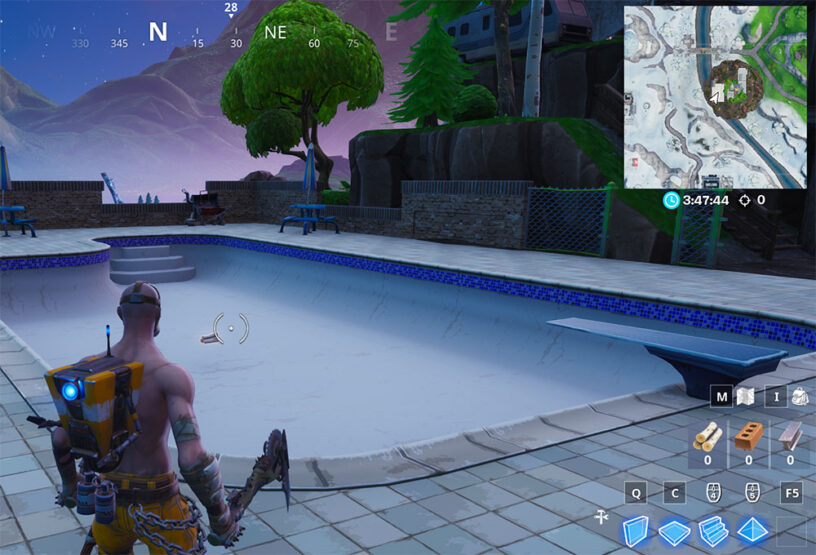 Seat for Giants
The giant seat can be found south of Shifty Shafts in an unnamed location that usually has some sort of oversized thing built in its place. It has been a chair, spaceship, and a sled!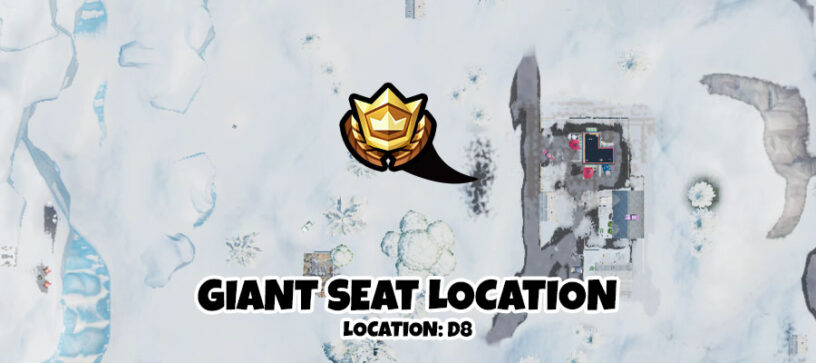 Here's a look at the seat in-game, don't forget to dance in front of it!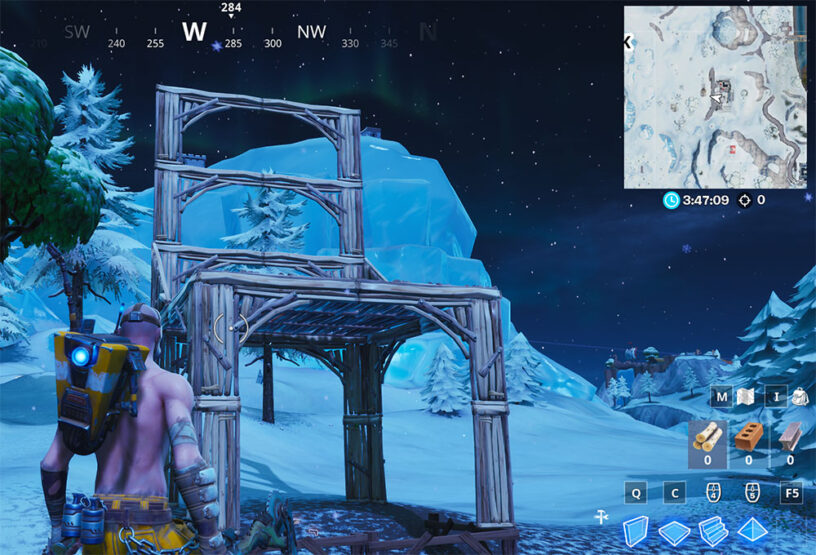 Video Locations
Here's a video if you're looking for a bit more help with this one: