What's to come in Fortnite Chapter 2 (Season 11)? Well, we're taking a look at the release date, as well as the leaks for a possible new map and POIs! Before we get started, it is important to take some of these with a grain of salt because a lot of information has been swirling around and it's not always obvious what will end up being true or not.
If you're wondering what's going on with the Black Hole, check out this guide here.
When Does Fortnite: Chapter 2 Release?
It looks like the Fortnite: Chapter 2 release date will be on October 13th, 2019! This has yet to be confirmed, but rumor has it that the new season might literally kick in right after the event ends from Season 10. This event is getting built up as a huge game changer, so there's a lot of speculation on what is actually going to happen or not.
Fortnite's Season 10 End Event
If you're a big fan of the game, then you're going to want to make sure you check out the event. Here are some of the times that it will be starting near you:
UK: 7pm (BST)
EU: 8pm (CEST)
East Coast USA: 2pm (EDT)
West Coast USA: 11am (PDT)
New Map: Official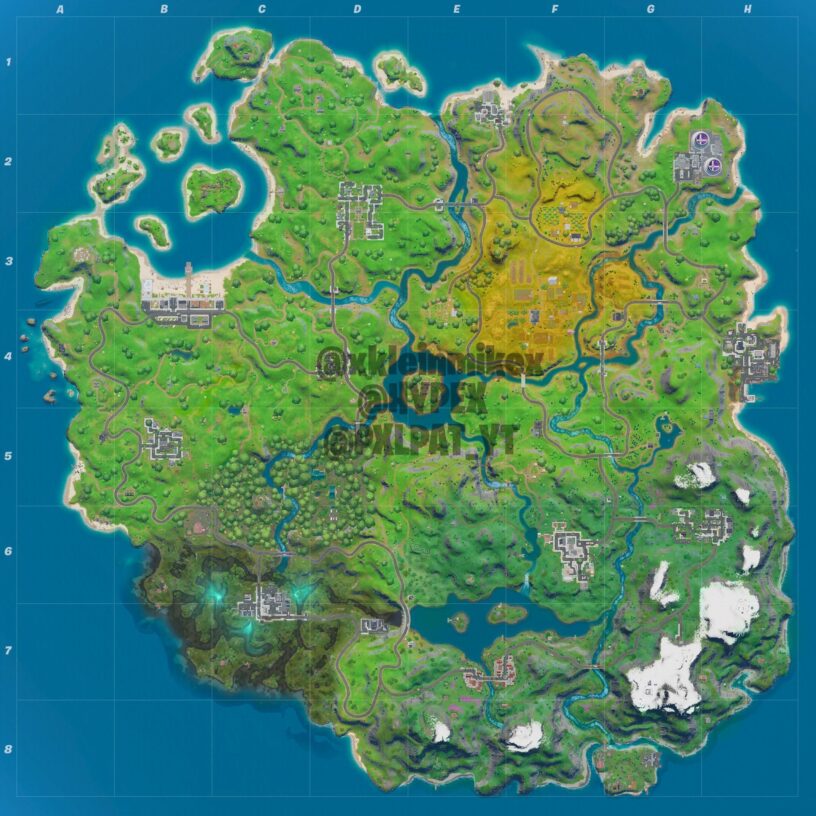 Chapter 2: Season 1 Battle Pass Trailer Leaked
The video of the Chapter 2 Battle Pass has leaked! It looks like you'll be able to ride in boats, go fishing, and swim in the water! There's also new chests and ammo box designs, and what looks to be a pretty big overhaul of the graphics in the game. It's possible that you'll be able to now hide in dumpsters and jump out to attack unsuspecting foes! Another interesting addition is apparently the ability to carry your fallen teammates. You will now literally be able to carry your friends in Fortnite.
Here's the full leaked Fortnite Chapter 2 Battle Pass Trailer! https://t.co/WWZ3nZTN0T #Fortnite #FortniteBlackout #Fortniteleaks pic.twitter.com/bLmellayJR

— Pro Game Guides (@progamerguides) October 14, 2019
We've got a bunch of screenshots from the trailer that can be checked out below!
New Map
It has been pretty much confirmed from the leaked trailer that this previously leaked map will be the new one coming to the game (it will look a lot better in-game):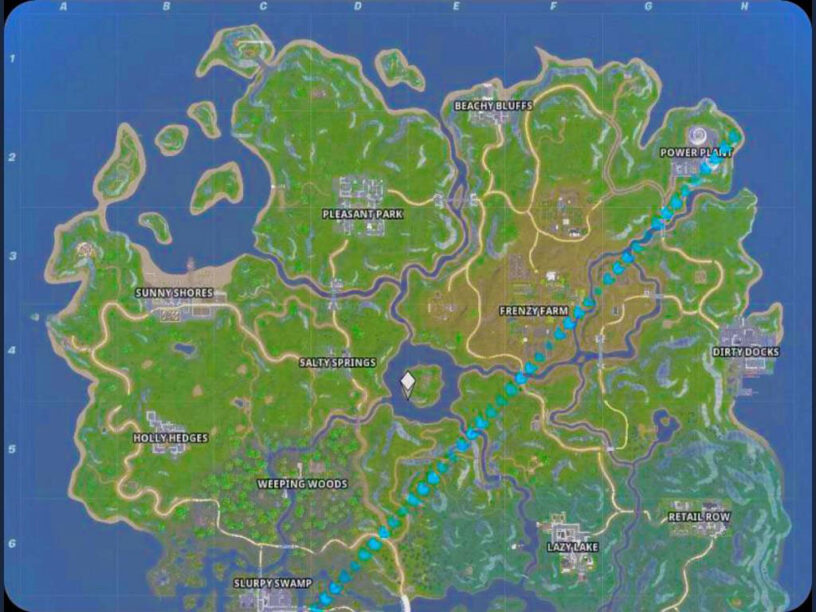 Gameplay Additions
Cosmetics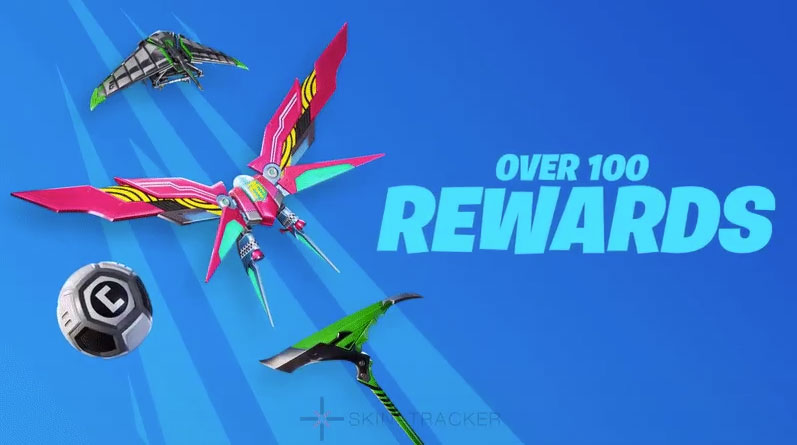 Fortnite "Chapter 2" Name Leaks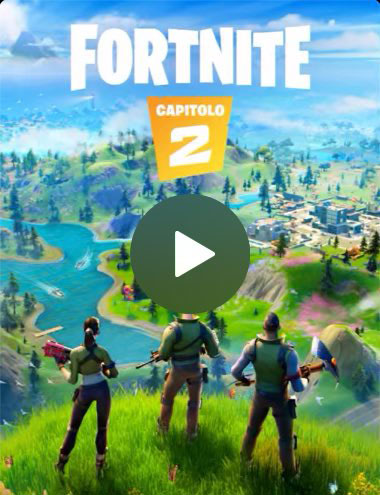 Credit to ShiinaBr
An Italian iOS leak looks to have shown what appears to be the next season of Fortnite which will be, Fortnite: Chapter 2. Epic continues to make interesting decisions when it comes to naming their seasons! It appears based on the leak that there's going to be a very different map, so that's something to look forward to in the next release. It also looks like there's going to be boats as the next vehicle, hopefully they aren't as powerful as the mechs were!
New Map?
Based on the recent "Chapter 2" leak it sure looks like we're getting a vastly different map to play on. It isn't completely confirmed that this is a totally new map, but it does look a whole lot different to the map we have currently. Which leads us to the following leak...
POI Leaks
POI stands for Place of Interest, this is normally used for any place on the map that is labeled with a name. So, Tilted Towers or Retail Row would be POIs. Knowing that, we saw a bunch of different POIs leaked during Season 10 that never ended up in the game. It's possible that these were just scrapped, renamed, or used for something else, but we'll see if they end up being apart of the Season 11 map once it is released!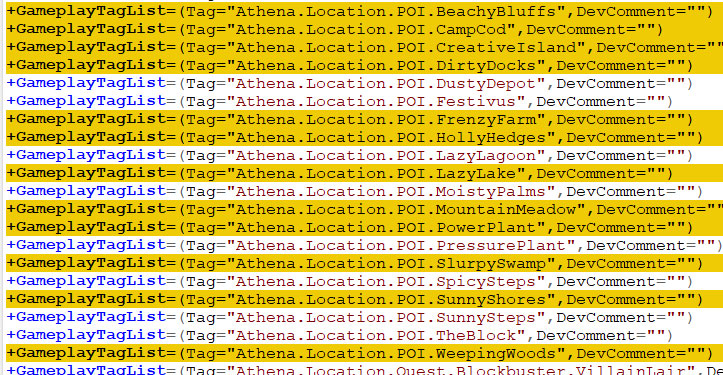 BeachyBluffs
CampCod
CreativeIsland
DirtyDocks
FrenzyFarm
HollyHedges
LazyLake
MountainMedow
PowerPlant
SlurpySwamp
SunnyShores
WeepingWoods
Cosmetic Leaks
For a look at all of the cosmetic leaks, we've moved all of that information to our Fortnite Chapter 2 Skins post!