Fortnite Chapter 3 Season 1 has brought back the Clinger explosive, and players will have to use it in-game to earn XP. One of the weekly quests requires players to deal 100 damage with Clingers on opponents.
Clingers are found in chests and as ground loot in Fortnite Chapter 3 Season 1. There is no specific location for this explosive weapon, so players will have to keep searching chests to acquire one. Once you have acquired the weapon, start engaging in fights to deal damage with the Clinger. Players will most often find the Uncommon variant of this explosive, and the following list features Clinger's statistics: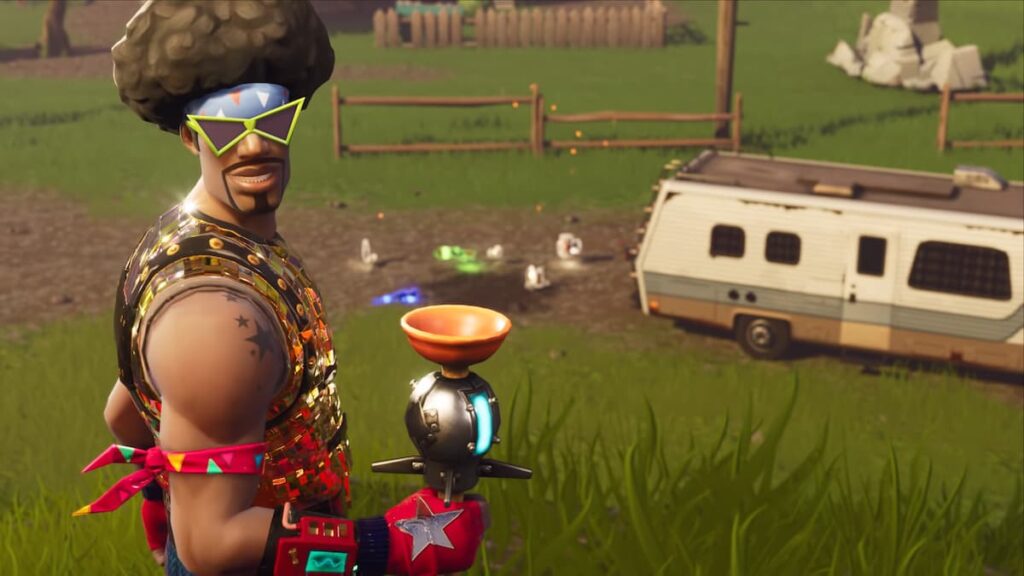 Rarity - Uncommon
Type - Explosive
Body Damage - 100
Structure Damage - 200
Maximum Stack - 6
Clingers work similar to grenades, but the only difference is that it sticks to opponents and has a detonation delay. You can target opponents camping inside builds and blast them out by using the Clinger. The explosion damages area and the Clinger easily knocks down opponents with low shields.
To use the Clinger:
Hold the button you'd use for aiming to aim the clinger

Default L2 PS4/PS5, Left Trigger on Xbox One and Xbox Series X|S, and Right mouse button on PC.

A red curved line will appear from the character to show where it will land.
Press the fire button to throw it.

Default R2 PS4/PS5, Right Trigger on Xbox One and Xbox Series X|S, and Left mouse button on PC to launch it.
Players can use the Clinger in combination with the Grenade Launcher to devastate the enemy in Fortnite. Destroy opponent builds with the Clinger while precisely aiming with the Grenade Launcher to deal damage.
For more on Fortnite Chapter 3 guides, check out Where is Tilted Towers In Fortnite Chapter 3 Season 1 on Pro Game Guides.