After a long period of hopeful anticipation, Tilted Towers has finally returned to Fortnite Chapter 3 Season 1. The latest 19.10 patch update introduced some new elements to the game and brought back one of the most iconic locations in Fortnite's history.
Tilted Towers is located around the center of the map, previously it was submerged in snow in Chapter 3. For reference, players will need to travel a diagonal path following southeast from Coney Crossroads or northeast from Greasy Grove.
Related: How to find Guzzle Juice in Fortnite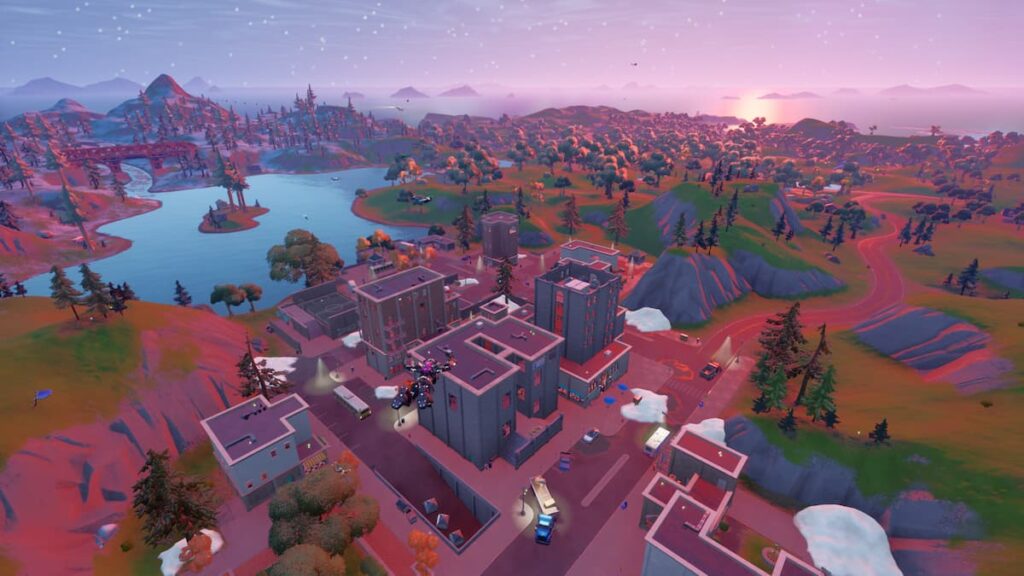 Titled Towers was last seen back in Fortnite Chapter 1 Season 8, which is why this latest update comes as a throwback moment for the community. The iconic POI has not seen many changes, and currently has the three main towers right where they used to be.
There are a few vehicles, a reboot van and a gas station around the Tilted Towers POI in Fortnite Chapter 3 Season 1. This location was always a hot drop spot, so make sure to land safe and get a weapon right from the start. Ideally, it's a poor choice to land on top of the towers as there are very few weapons there. Players can try to land at one of the lower floor windows where chests usually spawn at Tilted Towers.
For more Fortnite Chapter 3 guides, check out How to destroy and collect telescope parts in a single match: All Telescope Locations on Pro Game Guides.