Chapter 3 Season 1 saw the introduction of many new items to the base game. One such healing item is the Guzzle Juice. The new item allows you to refill your health bar fully over a certain period. The only down factor is that you should not take any damage after drinking to make it work. To find Guzzle Juice in Fortnite, you will need to open cooler or freeze boxes as they usually tend to spawn at a higher rate inside such boxes.
If you do not know how the box looks, see the below image for a pictorial reference.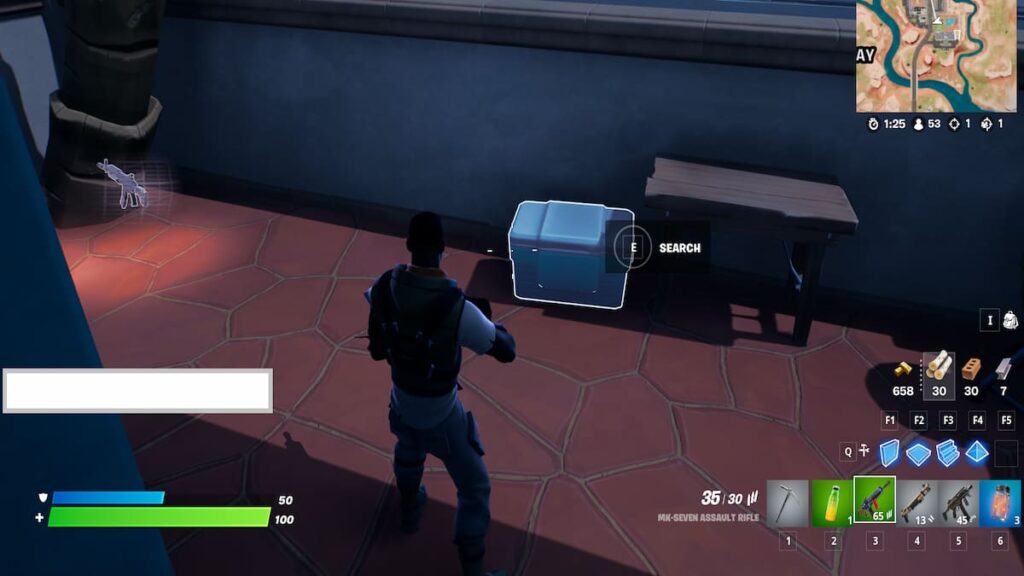 Guzzle Juice Locations in Fortnite
As mentioned earlier, Guzzle Juice tends to spawn inside the blue-colored freezer box. So, here are some of the common locations where you can locate the box and get the Guzzle Juice.
Related: Where to find Malfunctioning Vending Machines in Fortnite
Near the dock of Camp Cuddle
Outside a caravan on a hilltop to the south of Camp Cuddle
At the center of Rocky Reels under an umbrella
On the southern outskirts of Chonker's Speedway near a caravan
Inside the first compound of a building on the south edge of Condo Canyon
Remember, being an essential healing item, Guzzle Juice is available throughout the map at any random loot spawn location. Locating freezer boxes help you to narrow down your search for Guzzle Juice.
For more on Fortnite, check out How to destroy and collect telescope parts in a single match: All Telescope Locations on Pro Game Guides.