Dropper maps are a popular map type for all games that allow custom content, so Fortnite developers quickly adapted to this trendy game mechanic with all kinds of unique designs.
If you're like me, you'll appreciate these maps for their stunning details and creative features that developers really shine with. In our list, we have picked the best Dropper maps available, focusing heavily on recently released maps!
Best Fortnite Dropper Maps
Zombie Dropper
Zombie Dropper Map Code: 1776-0807-8525
This dropper features 6 rounds and 10 levels of unique falls, where you must dodge barriers and make it into the water. You'll be challenged to get through all the levels and reach the end successfully. Oh yeah, and there's zombies. 
Worlds Longest Dropper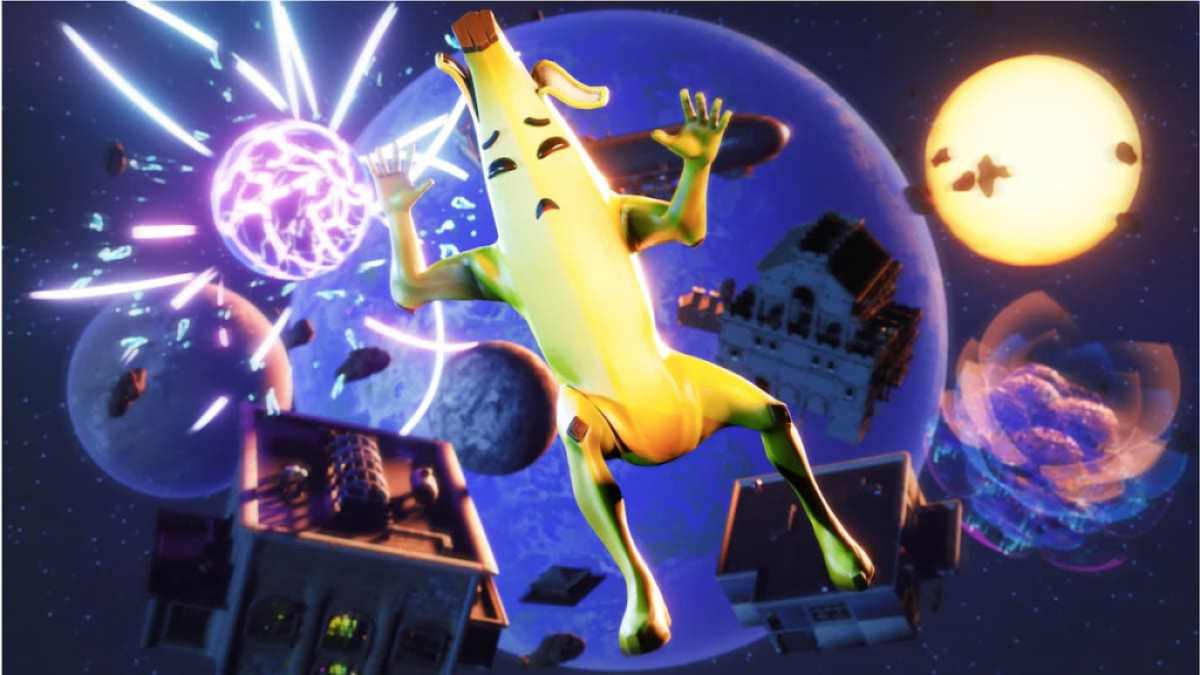 Worlds Longest Dropper Map Code: 1932-5676-3320
This dropper experience prides itself on being the world's longest dropper, where you'll fall 3,000 meters down. You'll be put to the ultimate test to dodge all the obstacles on the way down and see if you can win by reaching all the way to the very bottom.
Colour Orientated Dropper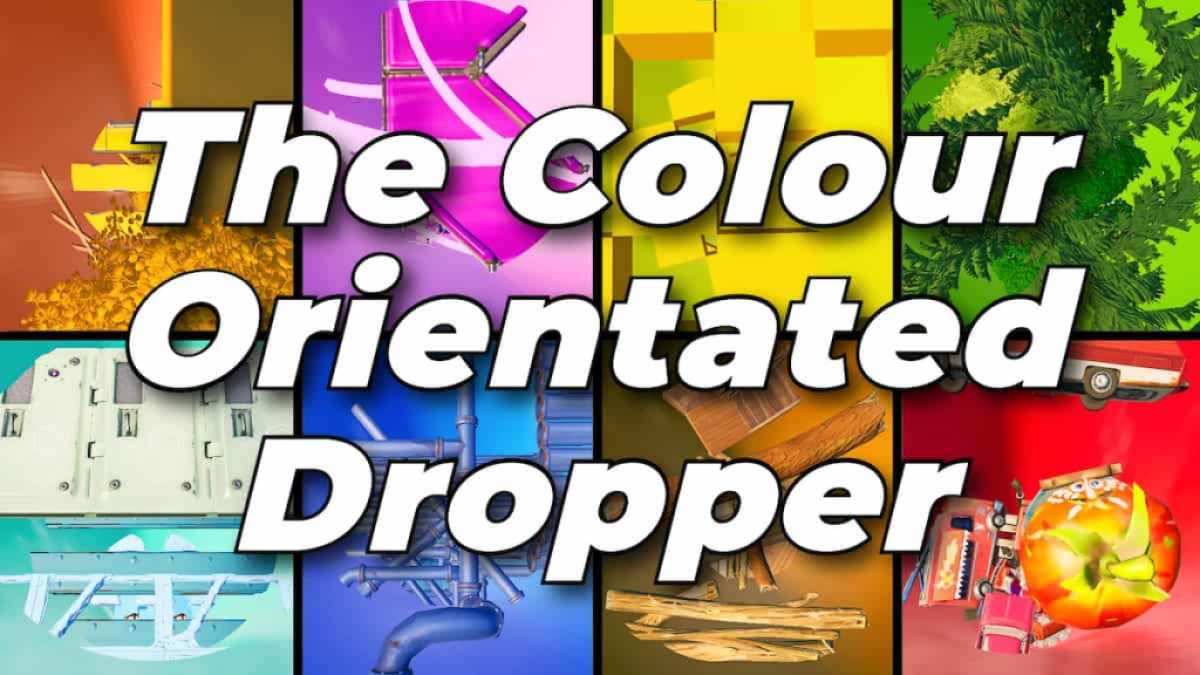 Colour Orientated Dropper Map Code: 4084-9996-3865
In this fun, colorful dropper, you'll fall from the sky and make your way through various levels, all themed as a specific color. This aesthetically pleasing experience is great for playing with friends, allowing you to activate a Teams Game Mode and work together to climb the leaderboard.
Giant Dropper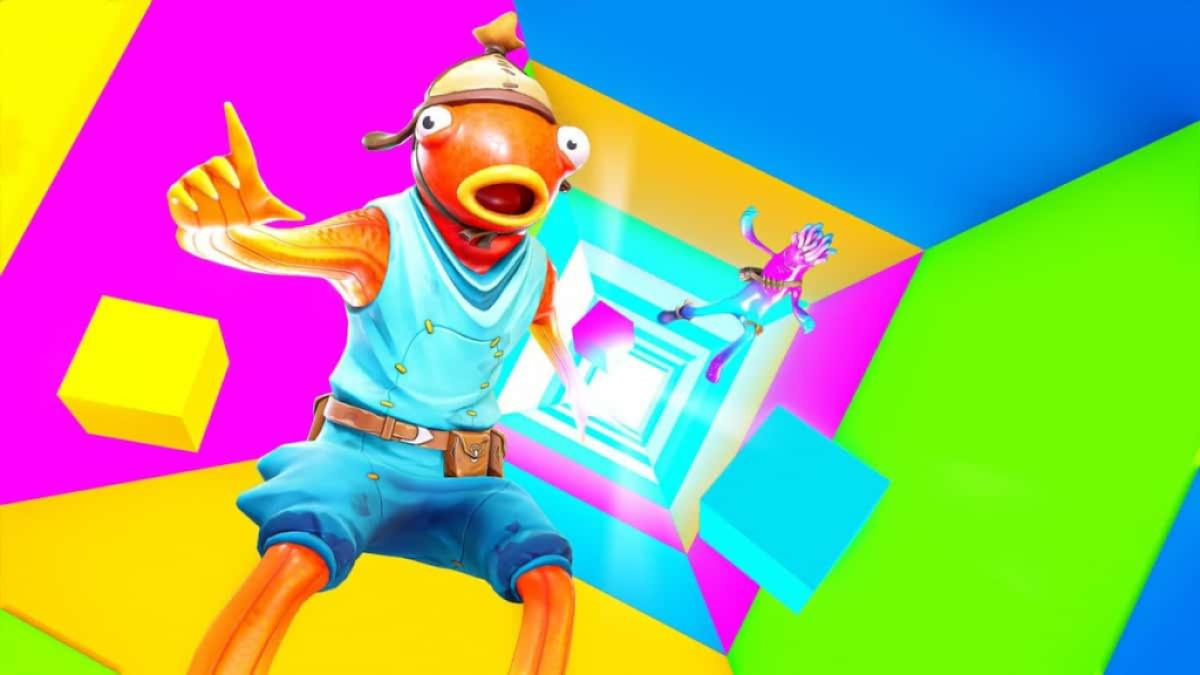 Giant Dropper Map Code: 2822-9863-7217
This colorful and fun dropper is made in UEFN featuring excellent graphics and mechanics. Attempt to make it through 18 unique levels filled with secrets and silly surprises. Can you make it to the bottom and beat out your competition?
The Dropper Fortnite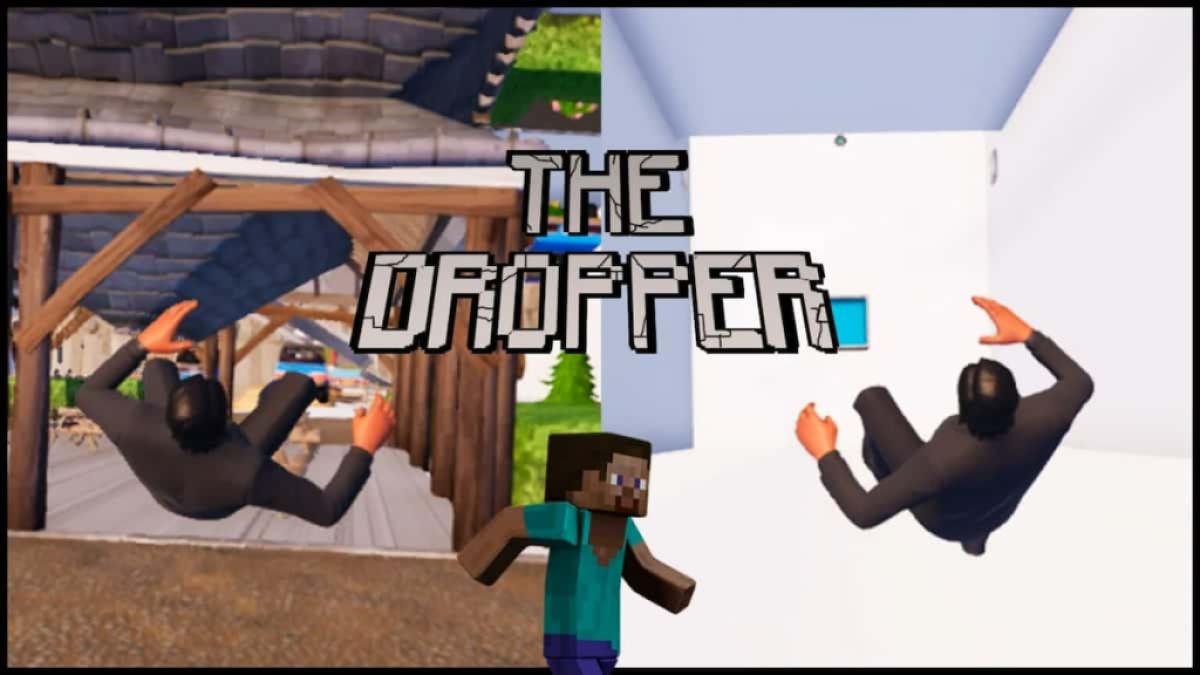 The Dropper Fortnite Map Code: 0862-3993-2052
Jump into The Dropper Fortnite to put your dropper and parkour skills to the ultimate test. Drop down into the water block and attempt to dodge obstacles as you make your way through 15 difficult levels to get to the bottom and earn the win.
Dropper Mario
Dropper Mario Map Code: 7478-7368-4328
In this unique dropper experience, you will use cars to drop into the abyss, collecting coins on your way down and trying to get to the bottom before your competition. Have a need for speed and racing games? Combine the two with this exciting new twist.
Dropper Deathrun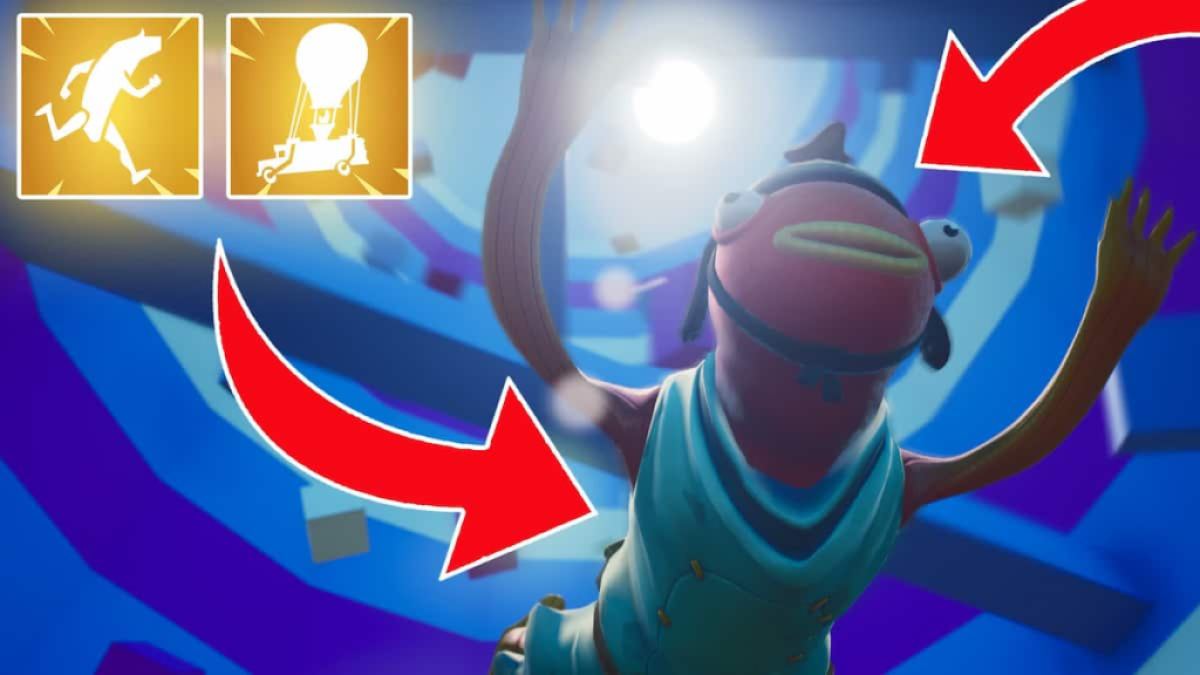 Dropper Deathrun Map Code: 1128-9854-6984
Play with up to 16 players as you fall through this dropper meets death run experience and put your parkour skills to the ultimate test. Reach checkpoints and perform well to earn points and purchase fun rewards. Plus, it will auto-save your progress if you want to rejoin at a later time.
Related: Best Fortnite Death Run maps
Chapter 1 - Droppers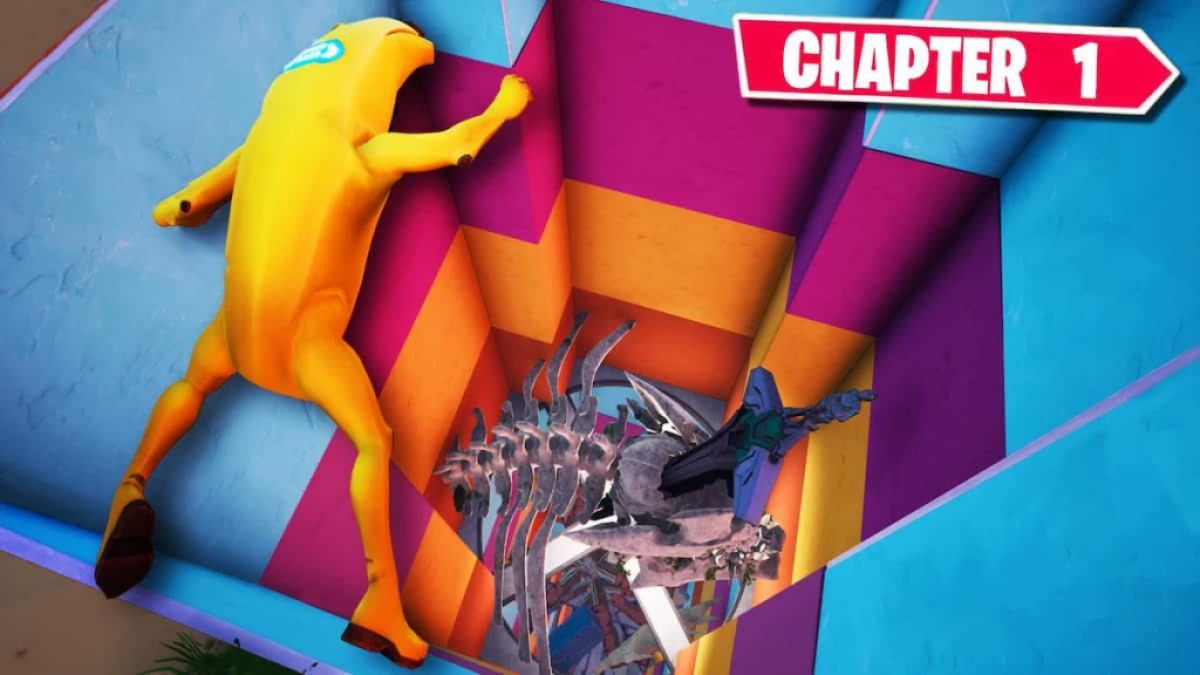 Chapter 1 - Droppers Map Code: 2610-8503-5293
Drop through all the staples of Chapter 1 OG Fortnite. You'll be feeling nostalgic as you pass some of the favorite locations and props from the classic season and see if you can reach all the way to the bottom. Reminisce the good 'ole days.
The Impossible Heist Dropper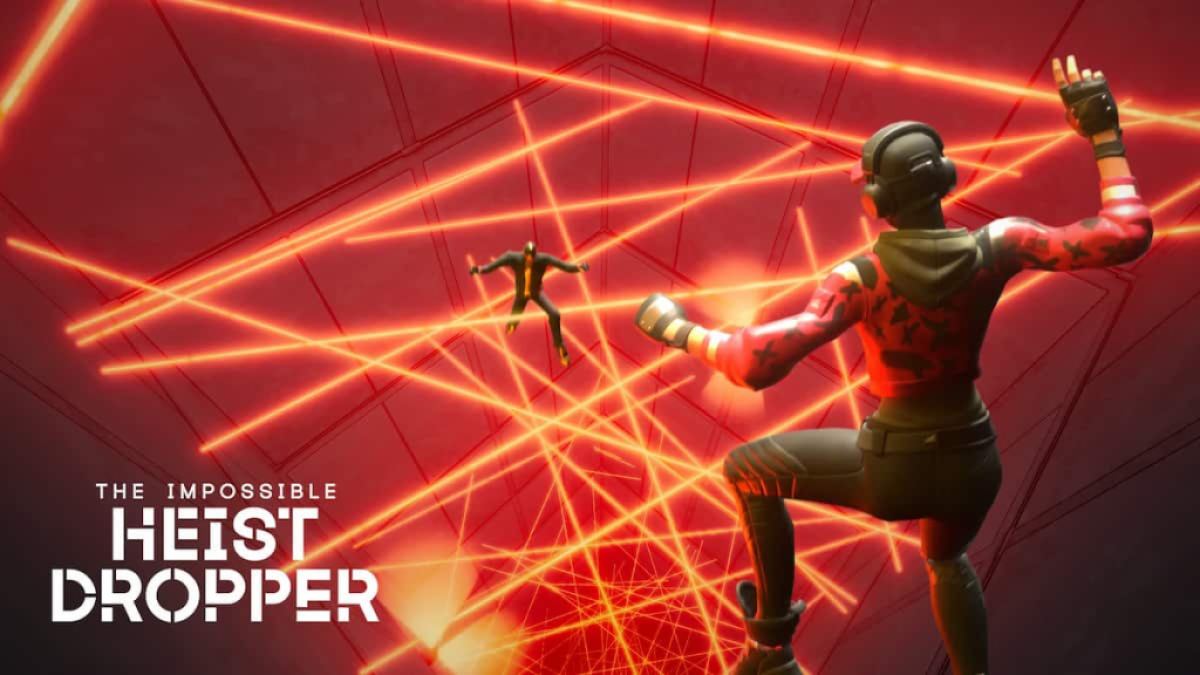 The Impossible Heist Dropper Map Code: 7411-7850-7688
Can you pull off the ultimate heist? Drop down the world's longest vault by dodging over 3,000 security lasers. Enjoy the stunning visuals, keep track of your distance with a fancy altimeter, and put your reflexes to the test. Are you the agent for the job?
10 Level Dropper
10 Level Dropper Map Code: 1110-4632-5515
Are you new to the dropper scene, or you don't have time to play a full dropper right now? Give 10 level dropper a try. This fairly quick-paced map is the perfect starting point for your newfound appreciation of droppers. Dust up your skills and attempt to beat all 10 levels. Then you'll be ready to take on anything!
That's what we have for the best Dropper maps so far! Be sure to check back for updates as new maps become available!
Want to see some of our other lists of great Fortnite maps? Check out some of the best hide & seek maps and the best warm-up & edit maps!