Our Fortnite EGO Locations Guide features a look at a map full of all these landmark locations. These are clearly going to be apart of the story in Chapter 2 of Fortnite, and they are setup to be a military like organization that has spread across the map. There's currently five total spots on the map that is related to them, and each of these has a different purpose.
What or Who is E.G.O.?
We don't quite know yet, but it's clearly some kind of military based organization that has setup shop around the map. The areas seem kind of similar to the Expedition Outposts that were scattered around in the previous map, but I would guess these guys aren't up to anything good.
Their logo is a collectible spray that can be found in the battle pass. You can see it on flags around their various landmarks around the map.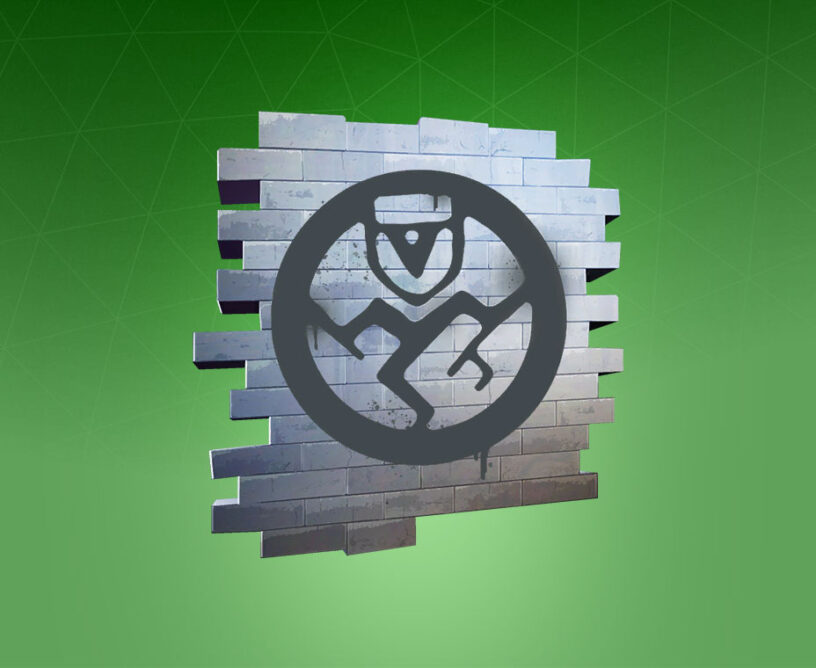 Fortnite E.G.O. Locations Map
Here's a full map of all the current locations where the E.G.O. organization has setup. You can click the map to enlarge it. If you're curious about other Landmarks, we have a full map of them that can be found right here.
E.G.O. Locations
Here's a look at all of the current E.G.O. locations!
E.G.O. Staging Post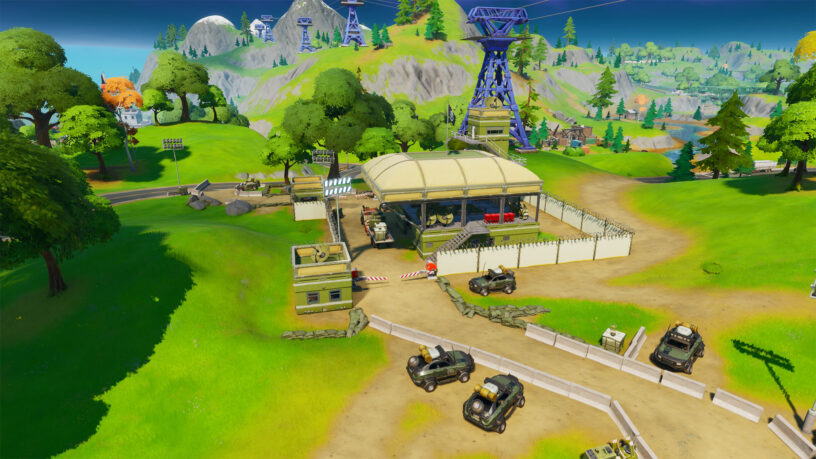 This is over east of Frenzy Farm, and would likely be a place where things are getting put together or readied for some kind of mission. There's some satellite dishes and a lot of packaging in the lower level.
E.G.O. Barracks
You'll find the barracks just north of Lazy Lake. A barracks is usually a place for your personnel to live and keep their stuff. This seems to function similarly as each one of the buildings contains multiple cots for people to sleep in.
E.G.O. Comm Tower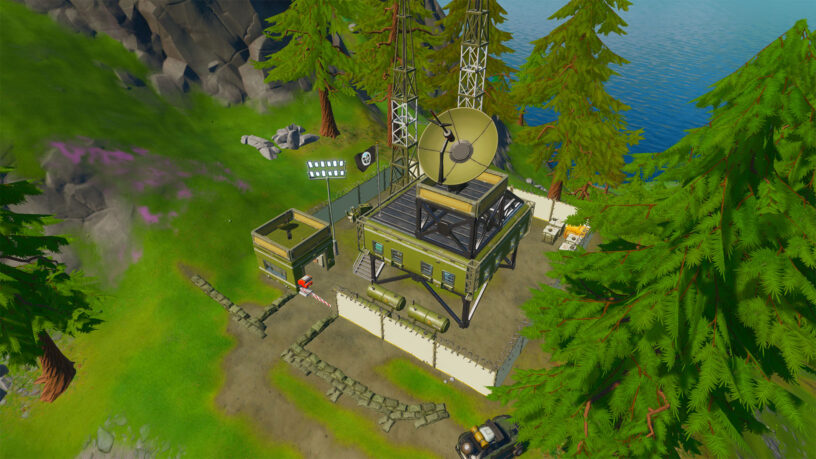 This can be found at the southern part of the island and up in the mountains. That makes a lot of sense, because you'll notice the big antennas and satellite that is on top of the building. You want to be as close to the sky as you can be to send out communications. What they are exactly communicating... no one knows!
E.G.O. Hangar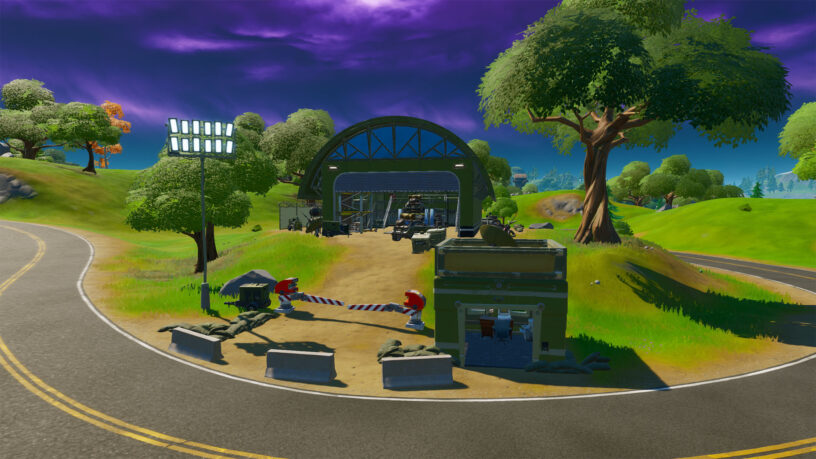 The hangar can be found on the far west side of the map and south of Holly Hedges. Hangars are generally for aircrafts, but it looks like this is more of a place where they repair their vehicles.
E.G.O. Science Station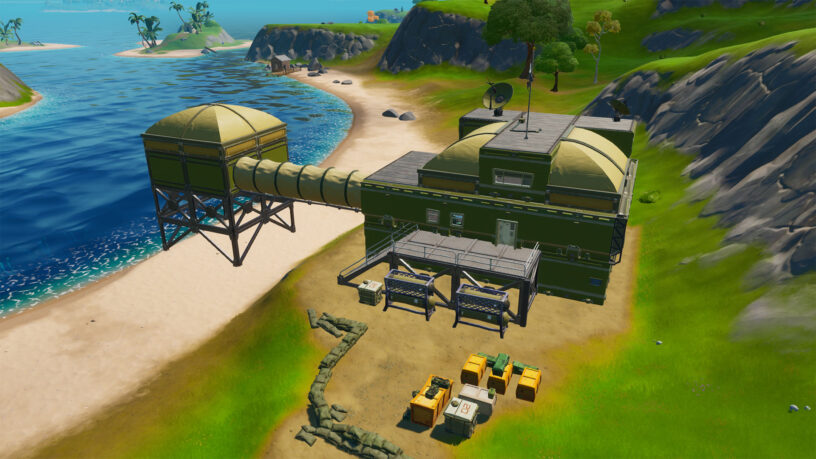 The science station is on the west coast of the map and pretty close to Pleasant Park. They are clearly doing some research here, but it's unclear what exactly is going on. I'm guessing that these areas will be updated throughout the season to tell more of a story.
**REDACTED**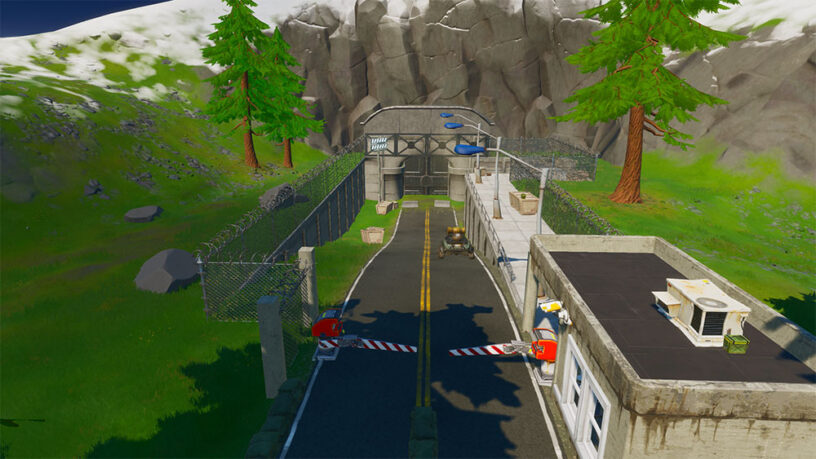 The **REDACTED** area is located on the southeastern part of the map. This area is likely going to be ground zero for whatever shenanigans Epic has in store for us this season. It's currently not confirmed that E.G.O. has anything to do with this area, but it's hard to not assume they do!