Our Fortnite Landmark Locations Guide features a quick look at all of the landmarks you can find on the new Chapter 2: Season 1 Map! You'll need to know some of these locations for various challenges, like the quest from the New World Mission in week one.
Landmarks are not the ??? areas you'll see on the locked map. These are smaller areas that aren't labeled, but will pop up with a notification when you discover them. They are usually covered in grey the same way the named locations are, so you'll need to run over to them to open up the area!
Landmark Locations Map
Here's a map displaying the majority of Landmark Locations in Fortnite. There's likely a few more small ones, but this map will get you as many as you might need. Click on the image to enlarge it.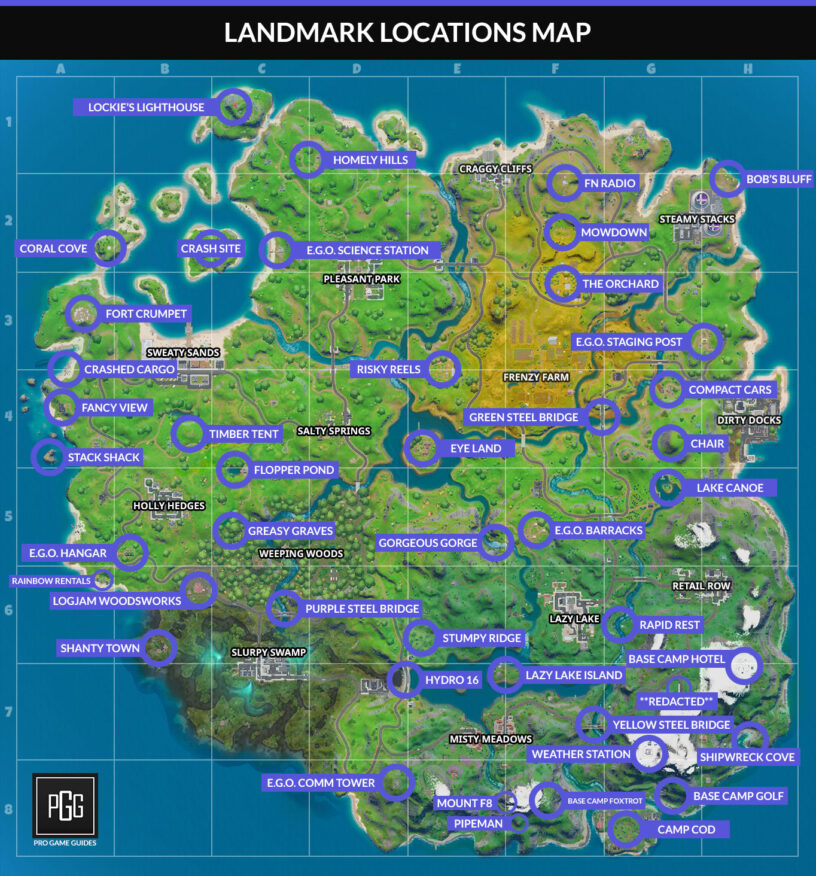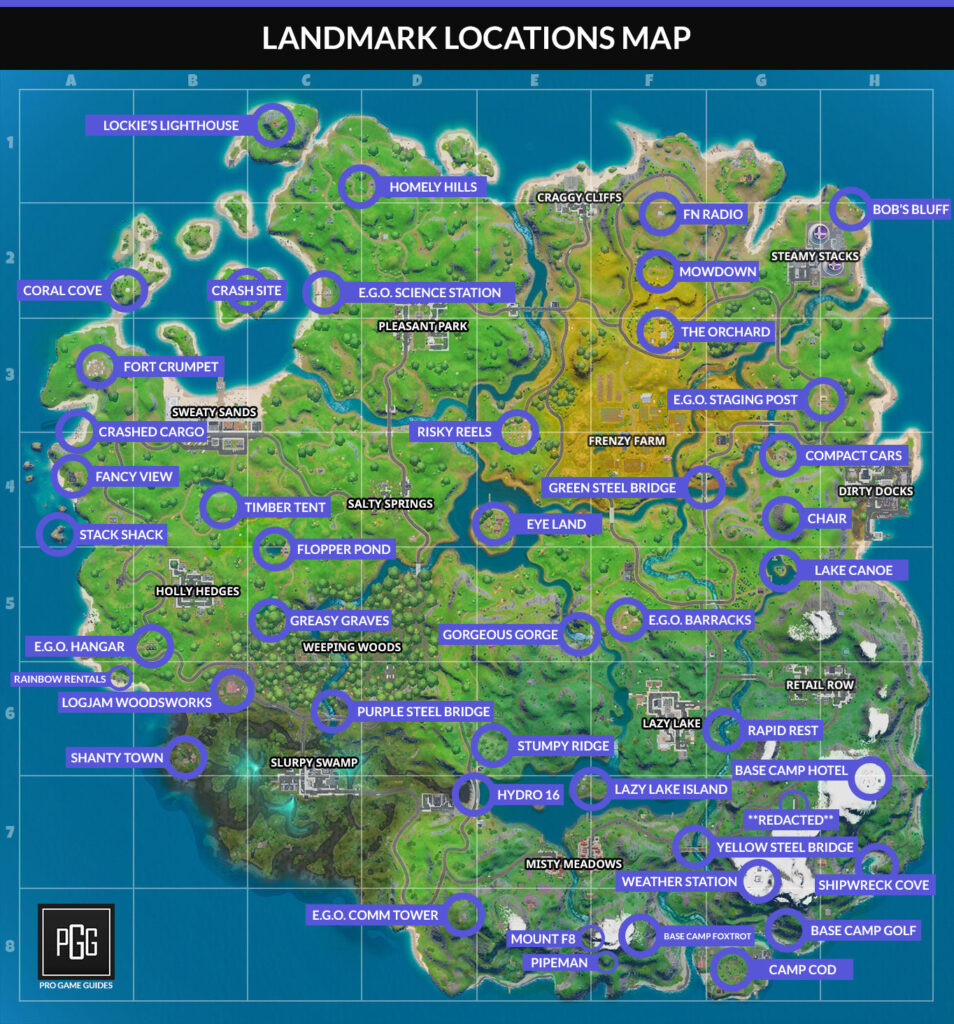 Landmark List
Here's a list of the majority of the landmarks! I'm breaking them up into quadrants.
Northwestern Quadrant
Lockie's Lighthouse
Homely Hills
Coral Cove
Crash Site
E.G.O. Science Station
Fort Crumpet
Crashed Cargo
Fancy View
Timber Tent
Stack Shack
Flopper Pond
Northeastern Quadrant
FN Radio
Bob's Bluff
Mowdown
The Orchard
E.G.O. Staging Post
Risky Reels
Compact Cars
Green Steel Bridge
Eye Land
Chair
Southwestern Quadrant
Greasy Graves
E.G.O. Hangar
Rainbow Rentals
Logjam Woodsworks
Purple Steel Bridge
Shanty Town
Hydro 16
E.G.O. Comm Tower
Southeastern Quadrant
Lake Canoe
Gorgeous Gorge
E.G.O. Barracks
Stumpy Ridge
Rapid Rest
Base Camp Hotel
Lazy Lake Island
**REDACTED** (Yes, this is really the name!)
Yellow Steel Bridge
Weather Station
Shipwreck Cove
Mount F8
Pipeman
Base Camp Foxtrot
Base Camp Golf
Camp Cod