Among the cosmetics that Fortnite Battle Royale has to offer are ones for the Glider! Here's a full list of the options that are available as daily, weekly, seasonal, or from the Battle Passes!
Glider Costs
Each glider is assigned a rarity and each rarity has a different cost.
Green (Uncommon): 500 V-Bucks
Blue (Rare): 800 V-Bucks
Purple (Epic): 1,200 V-Bucks
Looking to get better? I highly recommend our Fortnite Battle Royale Tips – Intermediate & Advanced Tactics post!
Other Cosmetics/Skins
Fortnite Battle Royale Glider List
Some gliders are limited edition and will only be available during Holidays or via the Battle Pass. Thanks to fnbr.co for the high quality PNG images!
Unreleased Gliders
The following skins have not been released yet, and it is unclear how they will be added to the game. They could be store or promotional skins, we have to wait and see! These skins were datamined by fnbr.co, so credit to them.
Epic: Rusty Glider
Daily/Weekly Gliders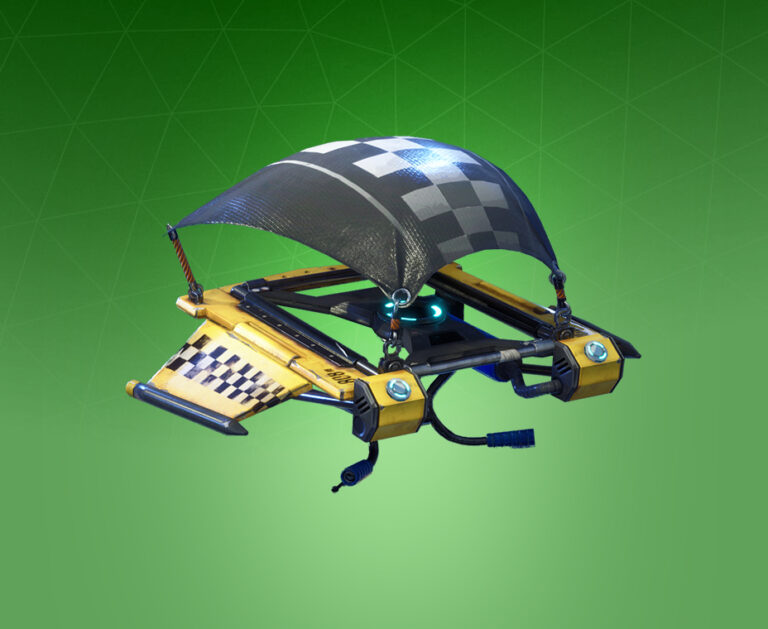 Uncommon: Checker
Uncommon: Fighter Kite
Uncommon: Fossil Flyer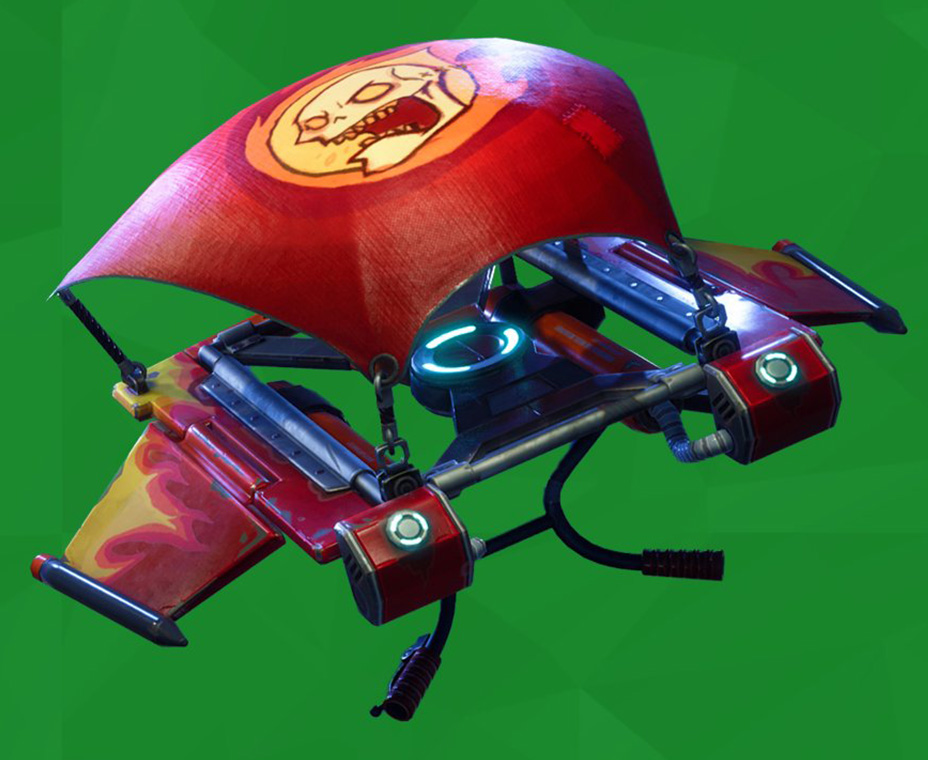 Uncommon: Hot Rod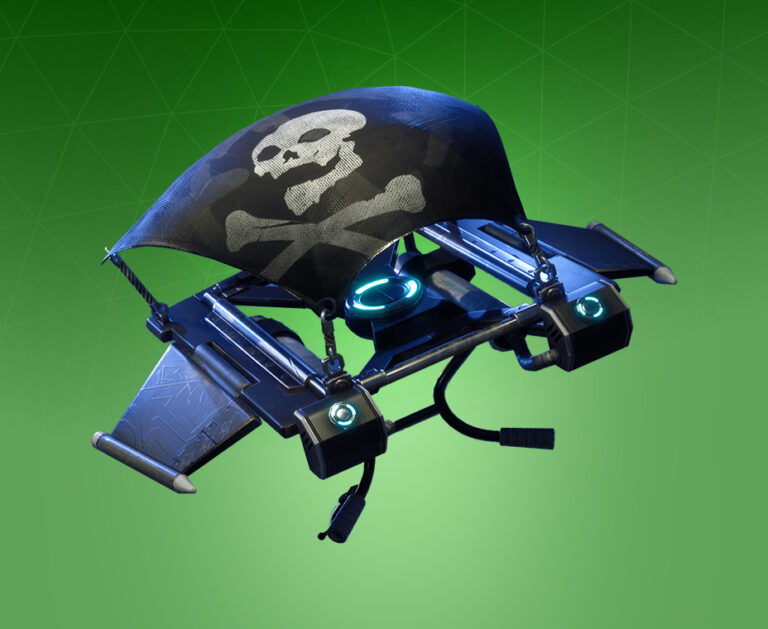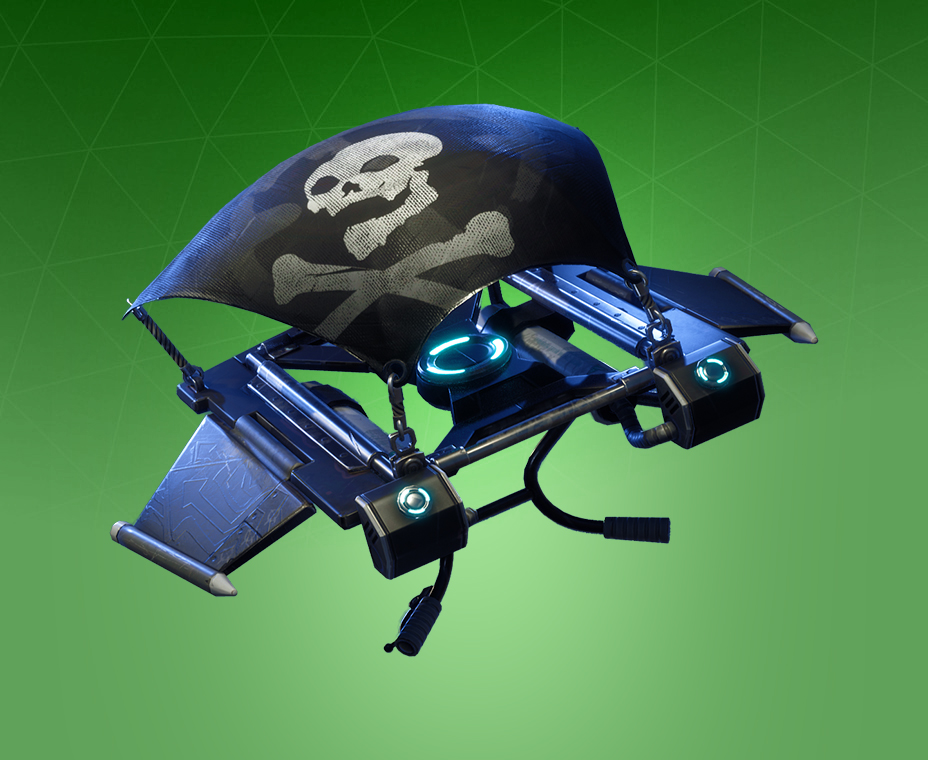 Uncommon: Jolly Roger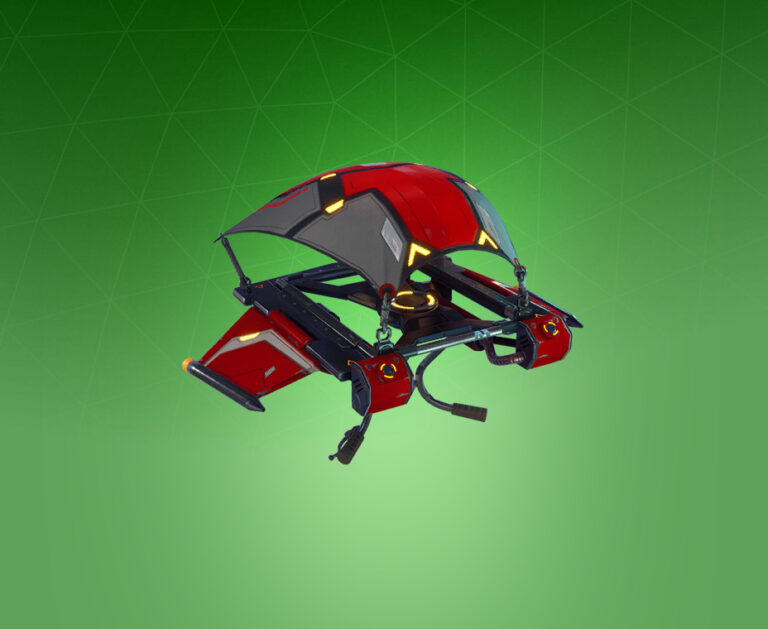 Uncommon: Mainframe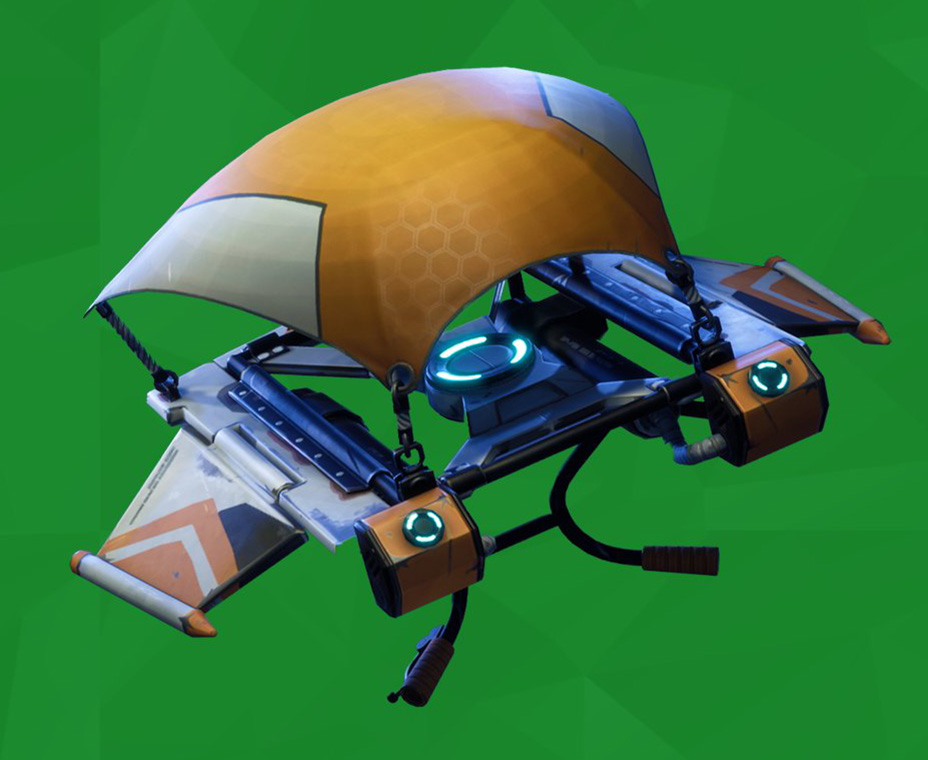 Uncommon: Modern
Uncommon: Petunia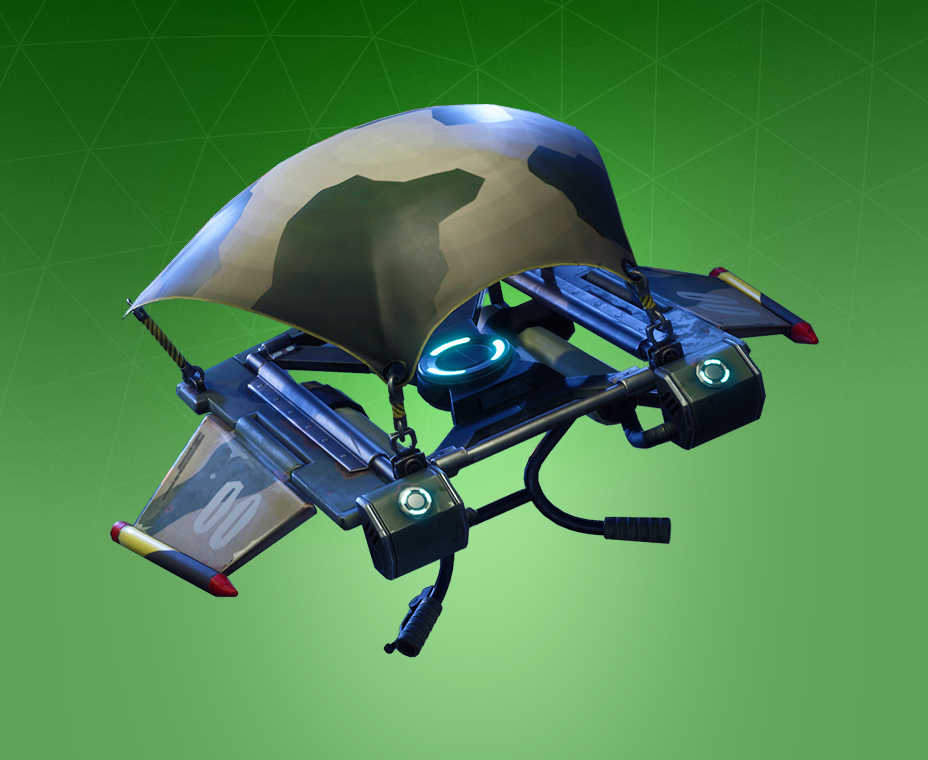 Uncommon: Raptor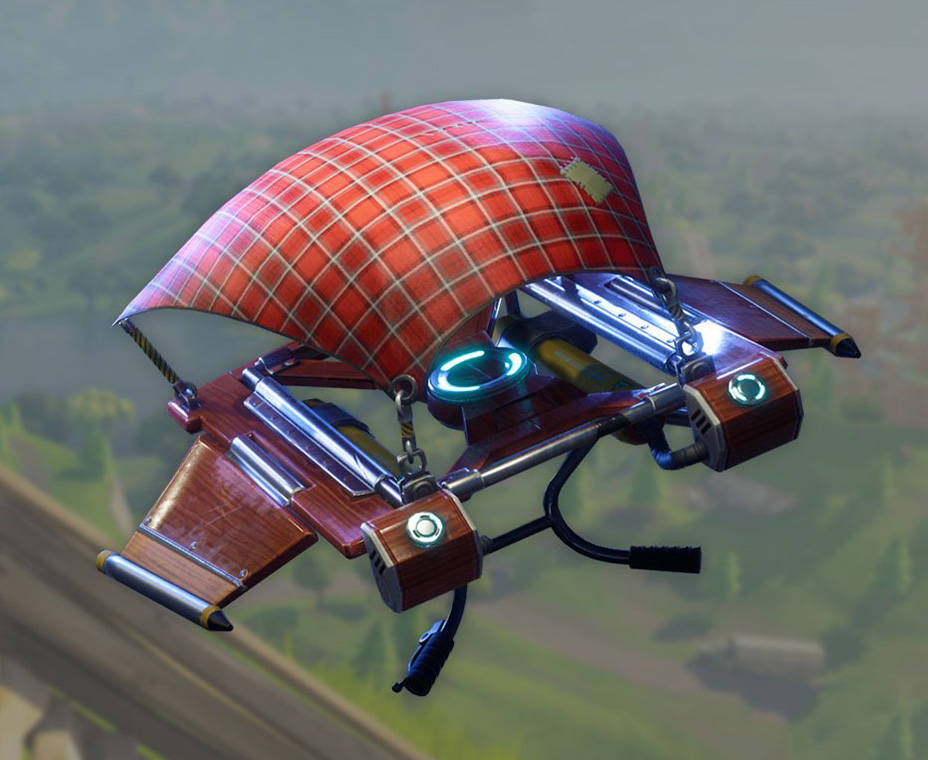 Uncommon: Roadtrip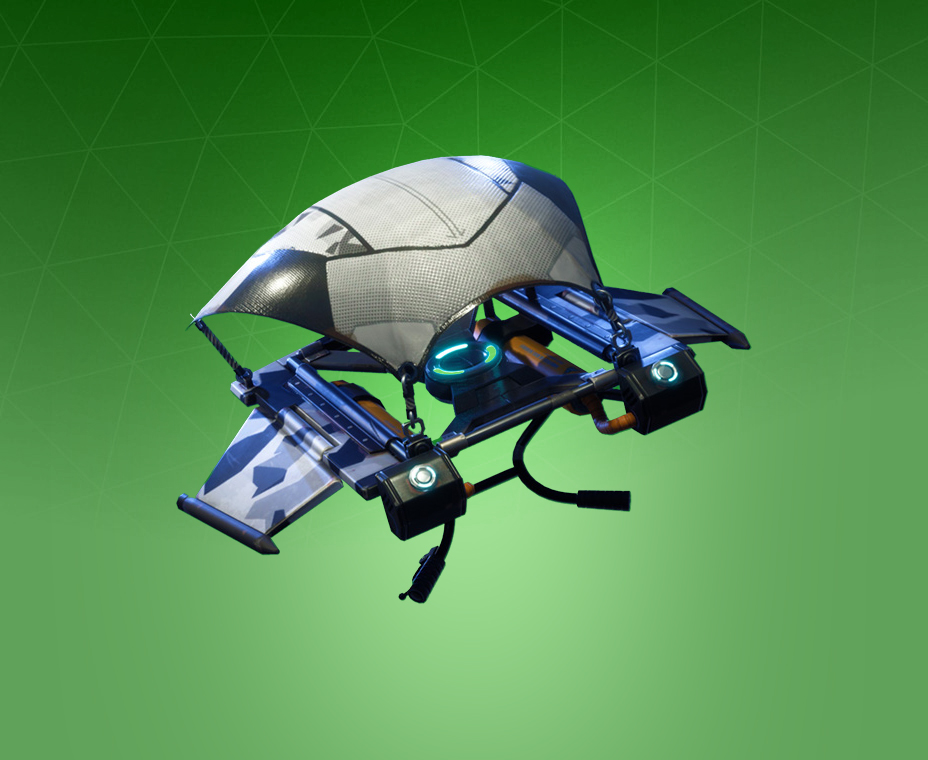 Uncommon: Snow Squall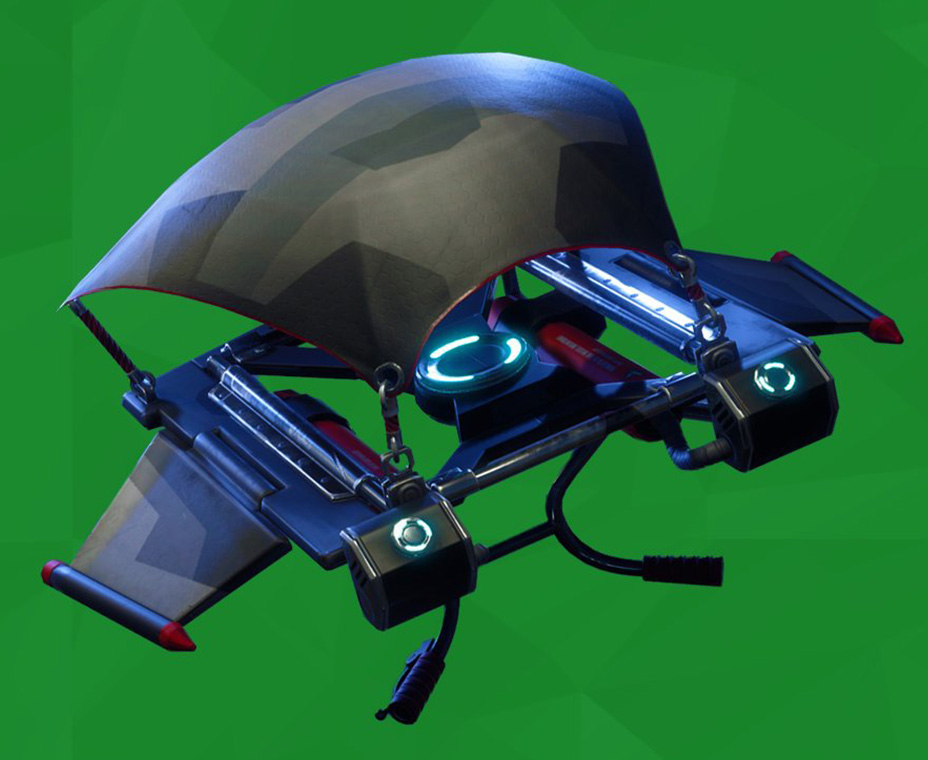 Uncommon: Stealth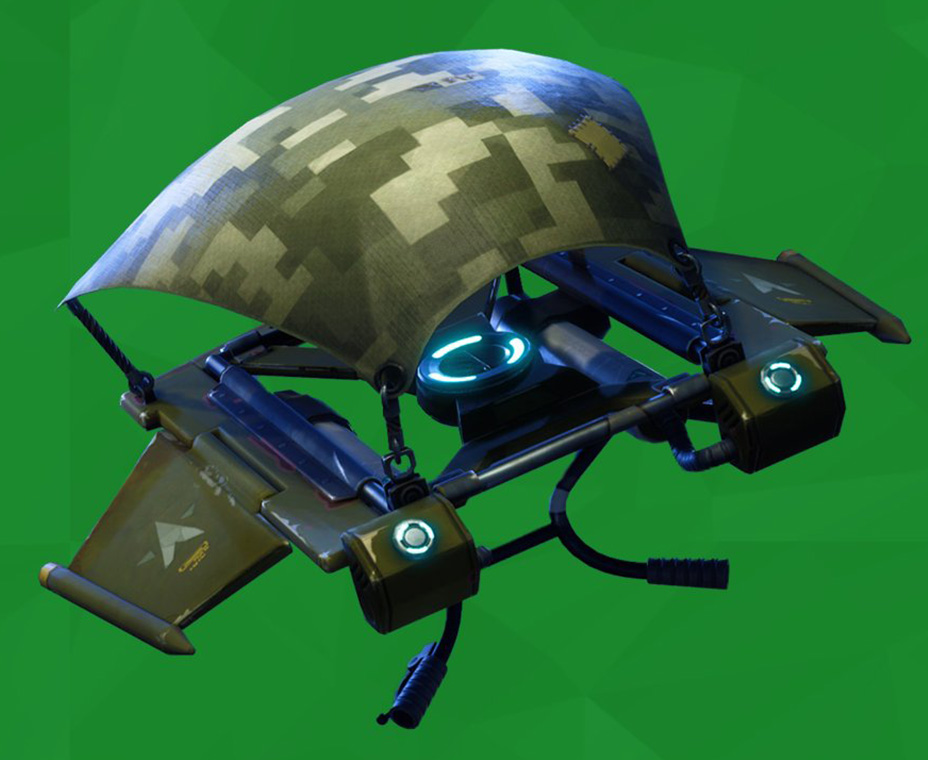 Uncommon: Warthog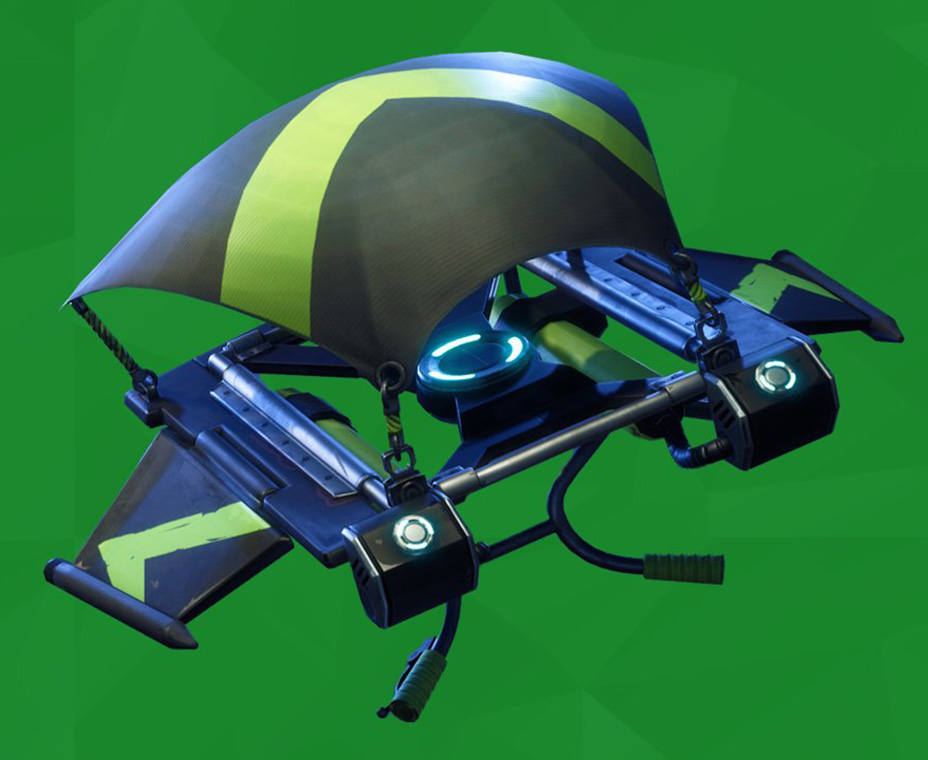 Uncommon: Wasp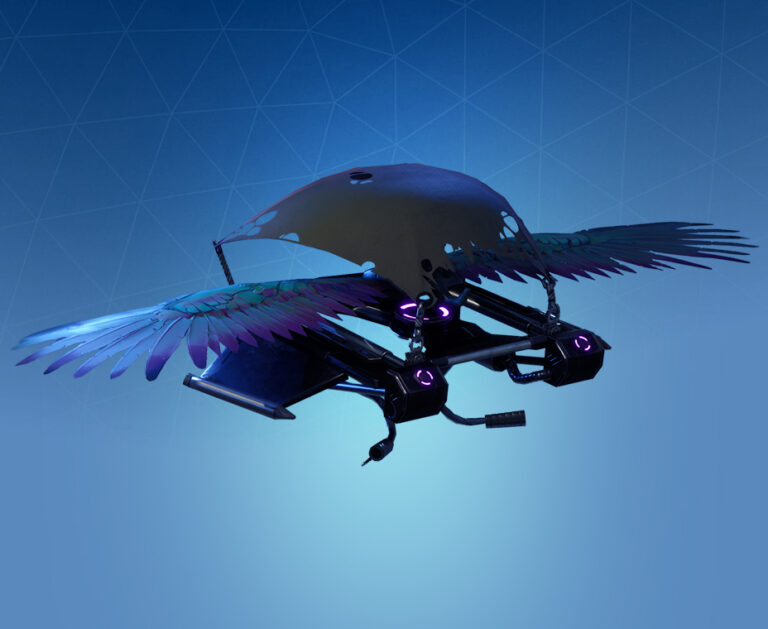 Rare: Feathered Flyer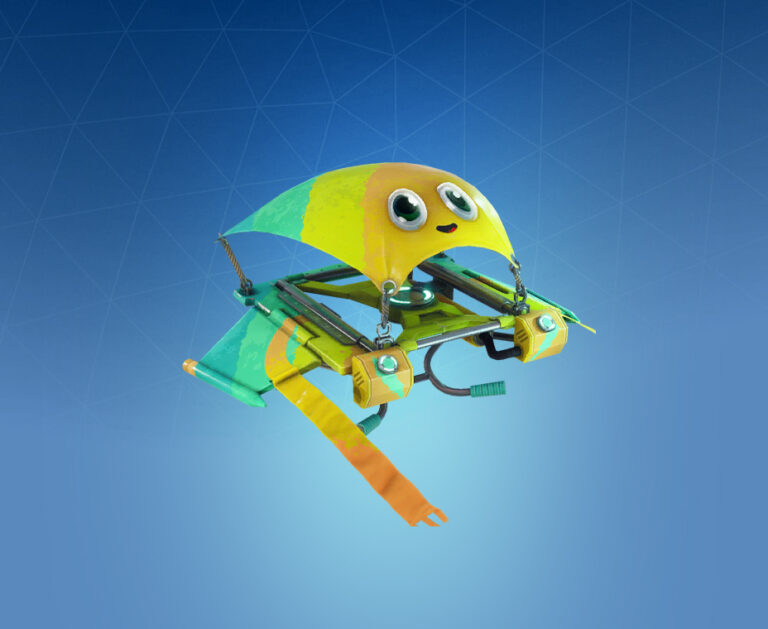 Rare: Googly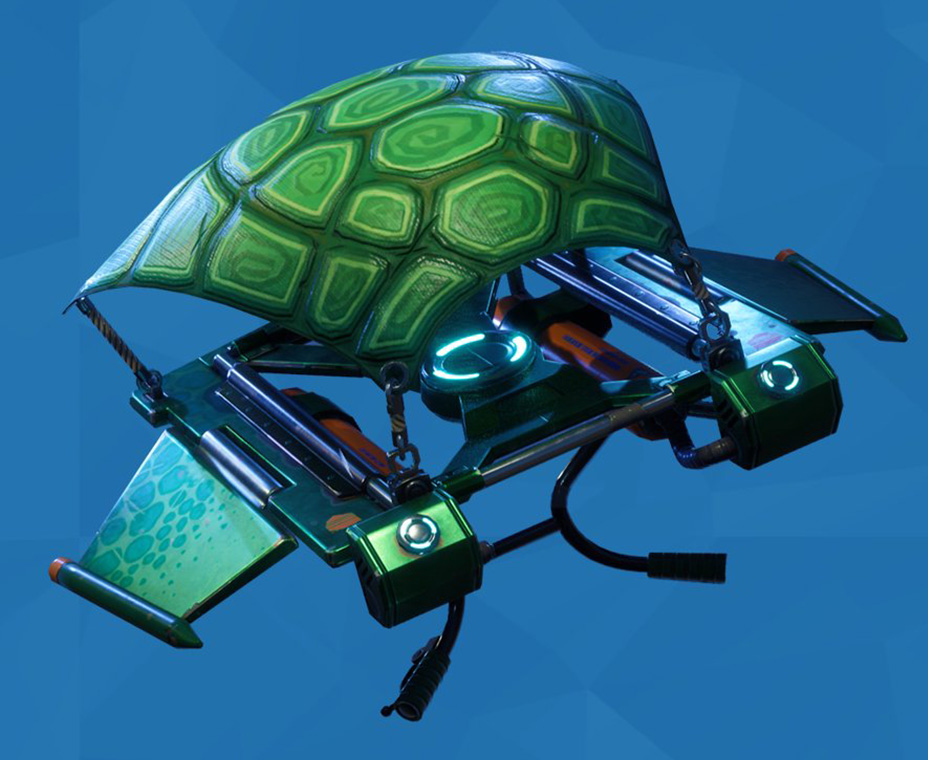 Rare: Half Shell
Rare: Prismatic
Rare: Stage Dive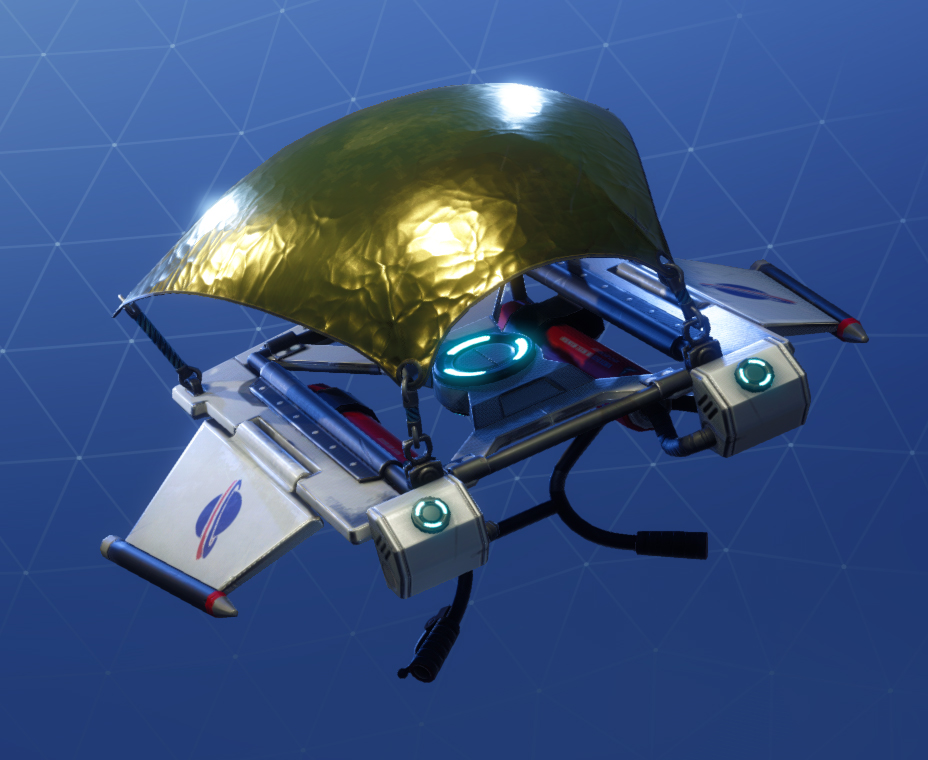 Rare: Voyager
Rare: Zephyr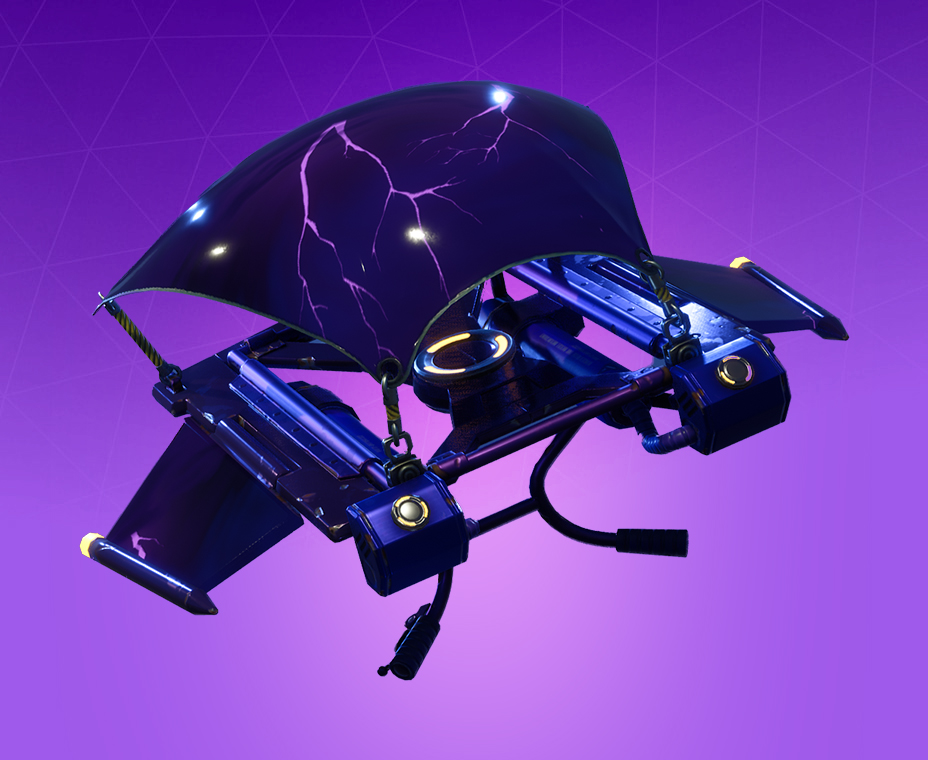 Epic: Cloud Strike
Epic: Orbital Shuttle
Epic: Planetary Probe
Epic: Space Lander
Promotional Gliders
Founder's Glider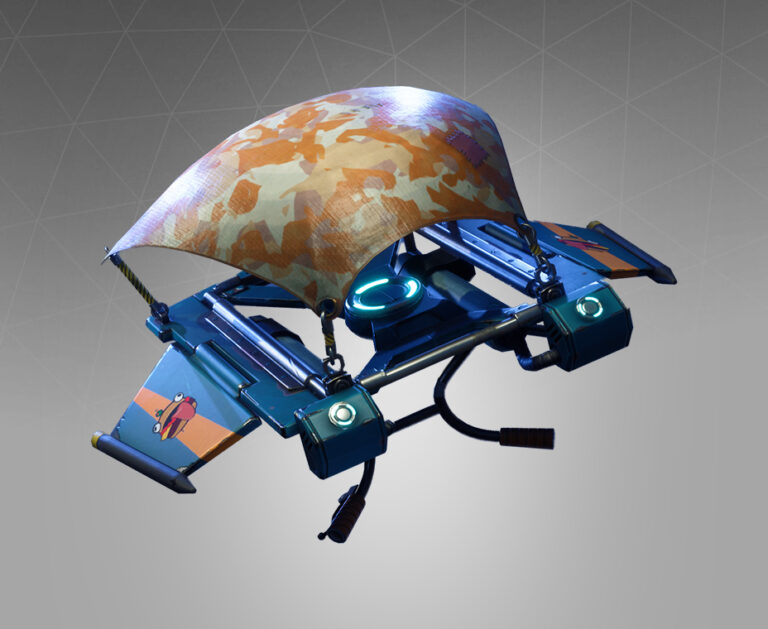 Common: Founder's Glider – BETA Save the World
Playstation Plus
Rare: Blue Streak – PS PLUS
Twitch Prime Glider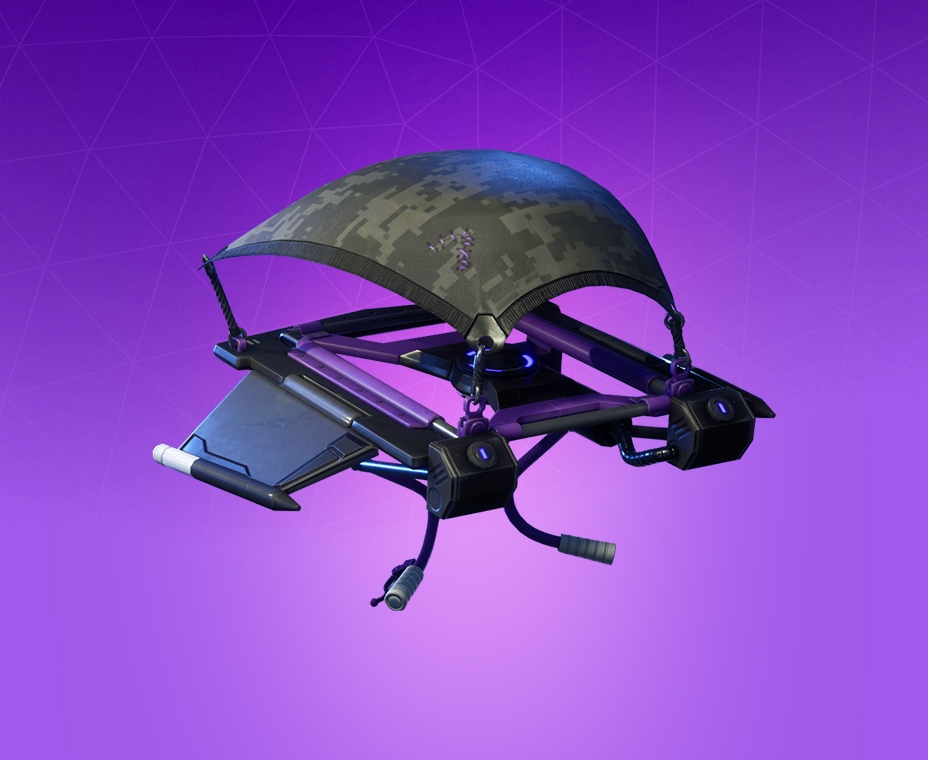 Epic: Slipstream – Twitch Prime Exclusive
Holiday Gliders
Christmas Gliders
Rare: Cozy Coaster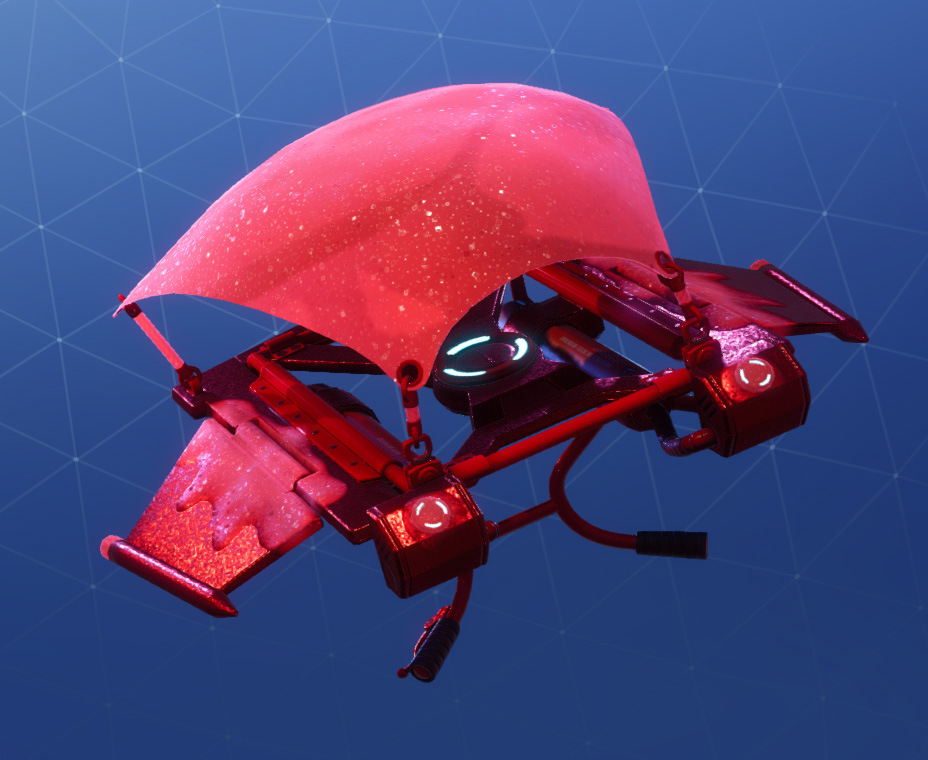 Rare: Gum Drop
Lunar New Year Gliders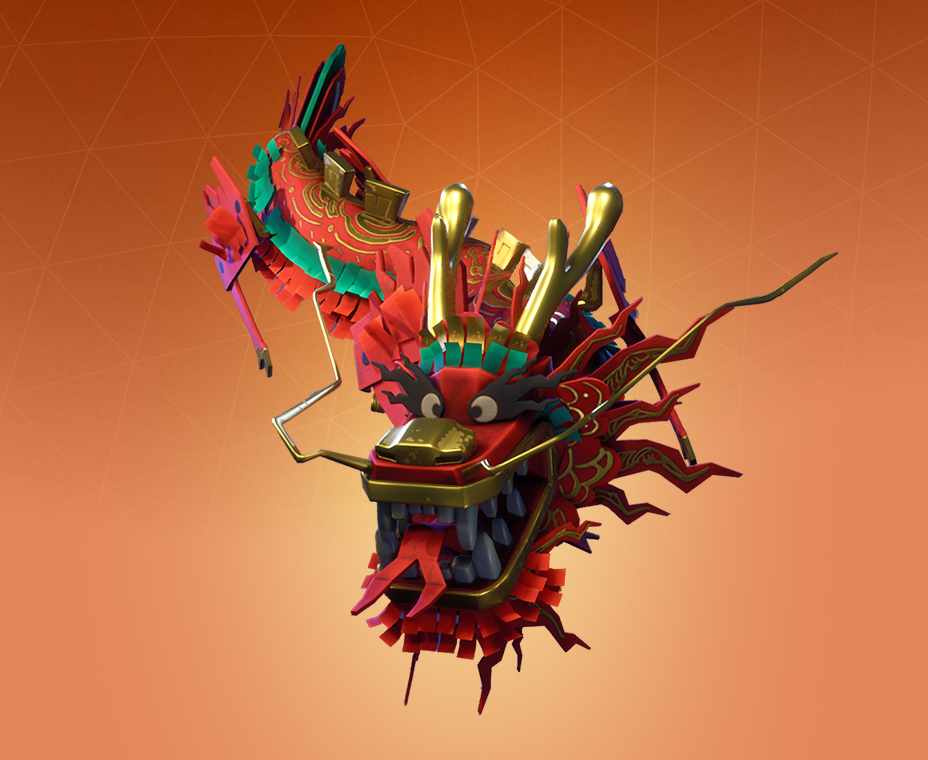 Legendary: Royale Dragon
Saint Patrick's Day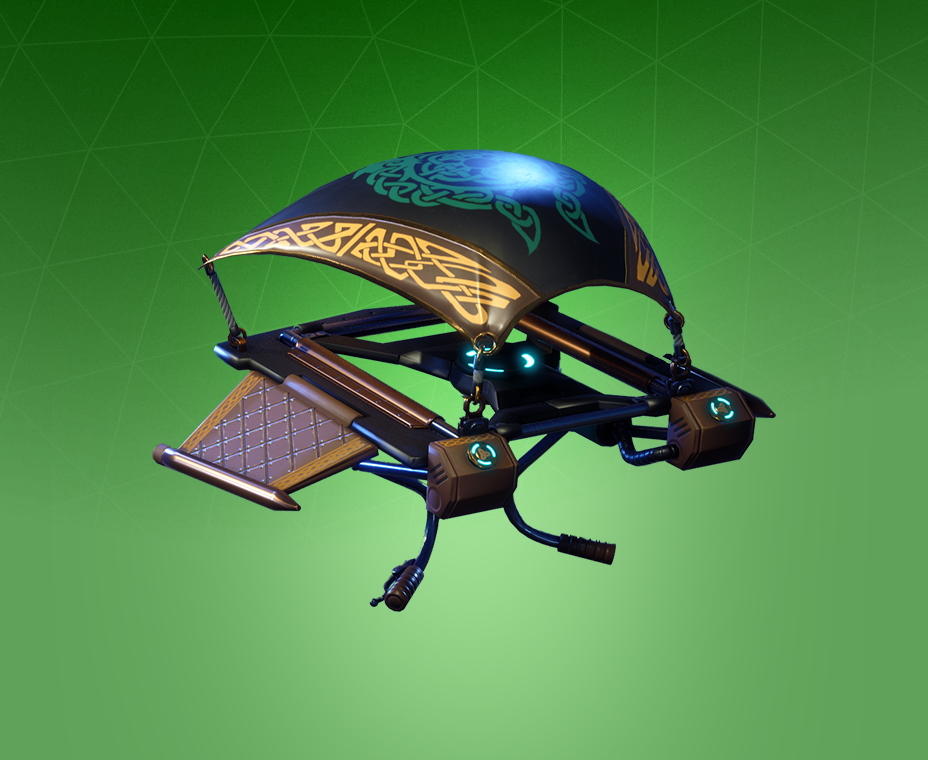 Uncommon: Storm Sigil
Valentine's Day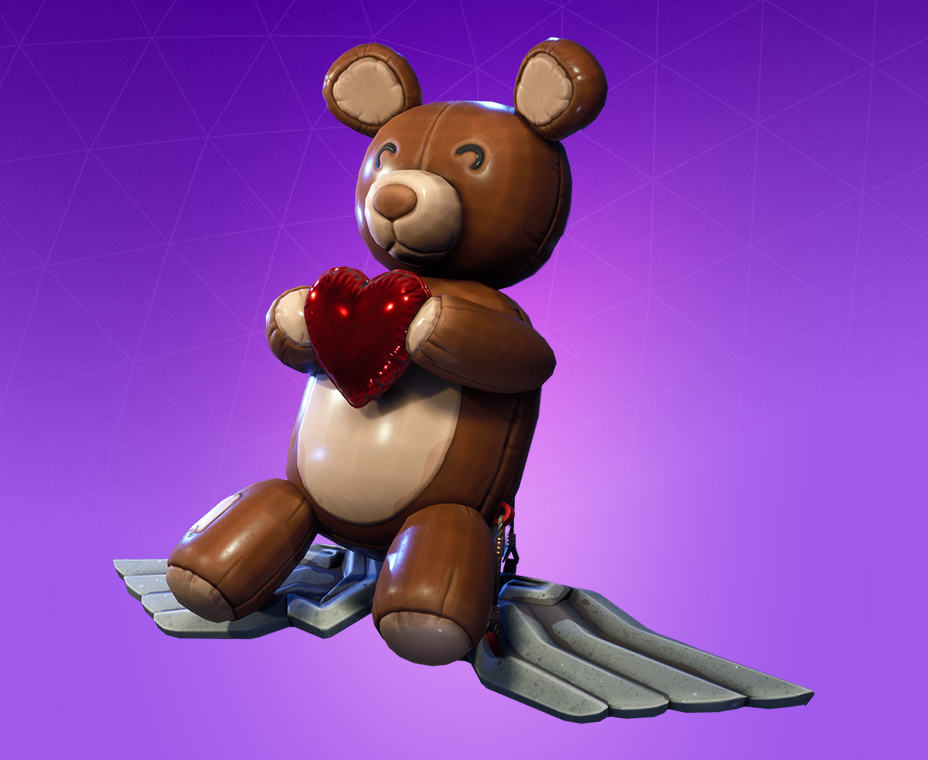 Epic: Bear Force One
Umbrellas
So far the only way to get the umbrellas is to earn them via getting a win or to have gotten one via being a Save the World Mode founder.
The Umbrella – Win a Game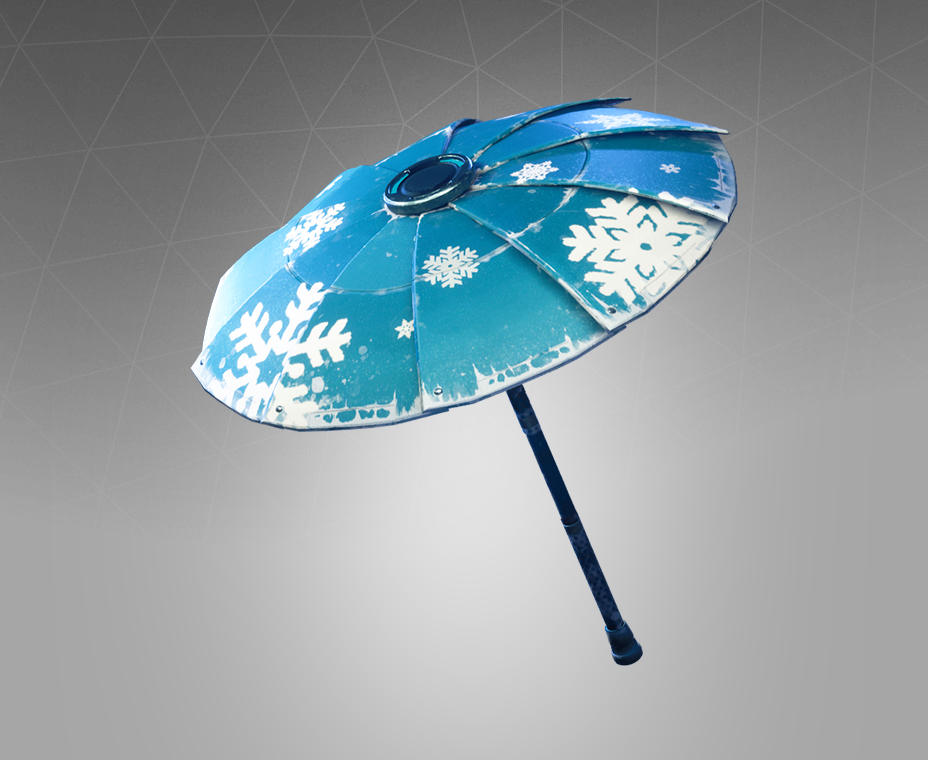 Snowflake – Get a win in Season 2
Paper Parasol – Get a win in Season 3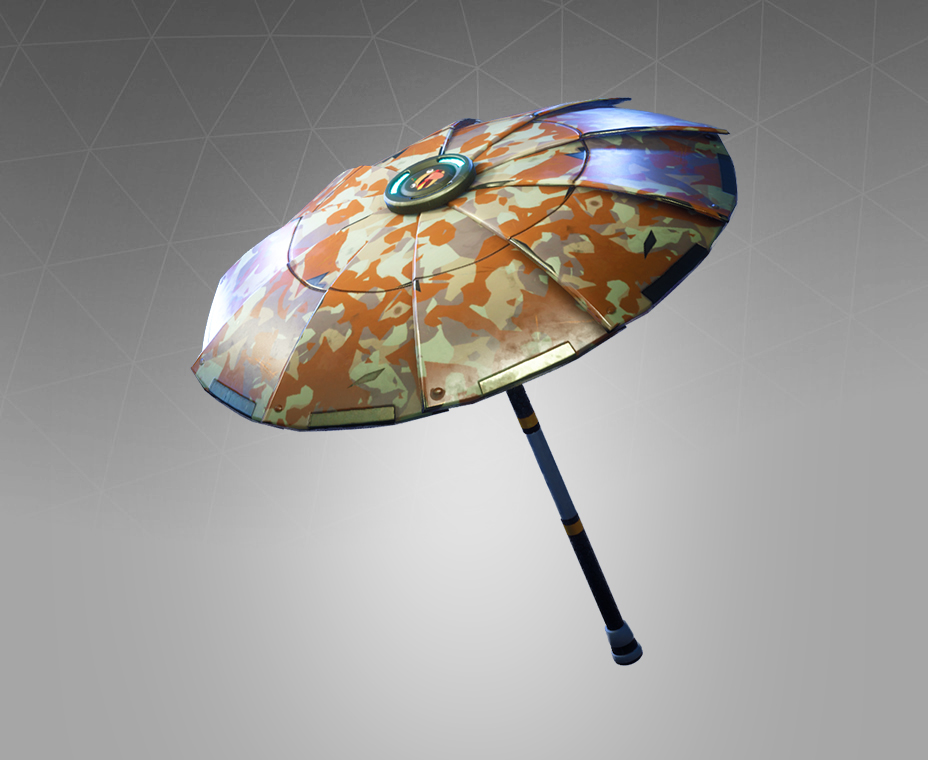 Founder's Umbrella – Save the World Founder, Win as a Founder
Battle Pass Gliders
Season 3: Battle Pass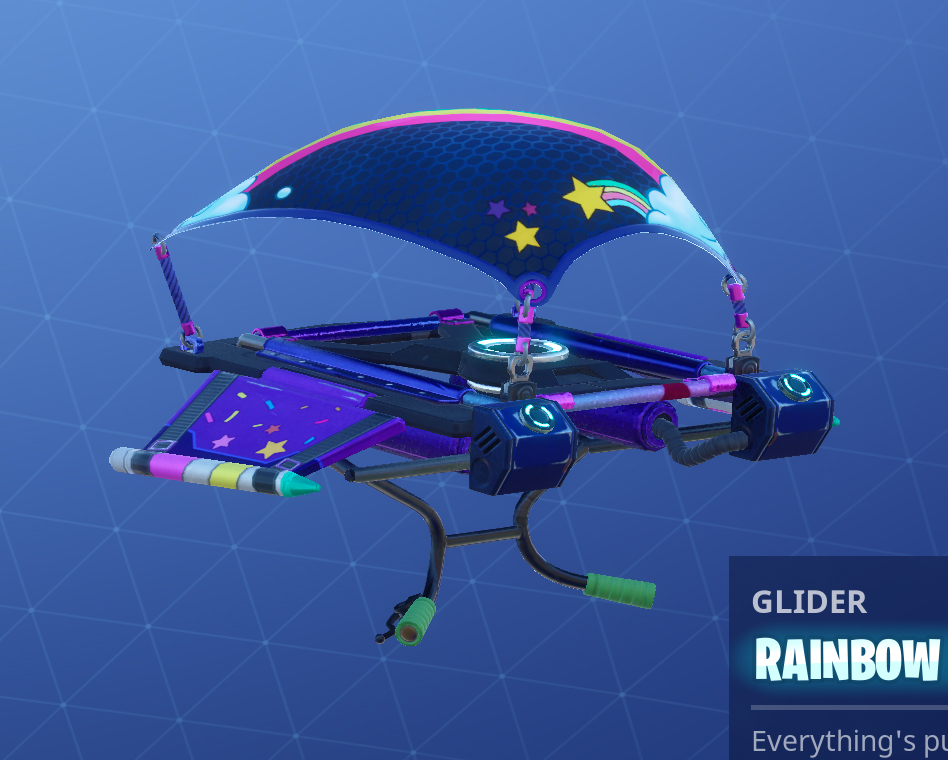 Paid Battle Pass (Tier 15) – Rare: Rainbow Rider
Paid Battle Pass (Tier 39) – Uncommon: Carbon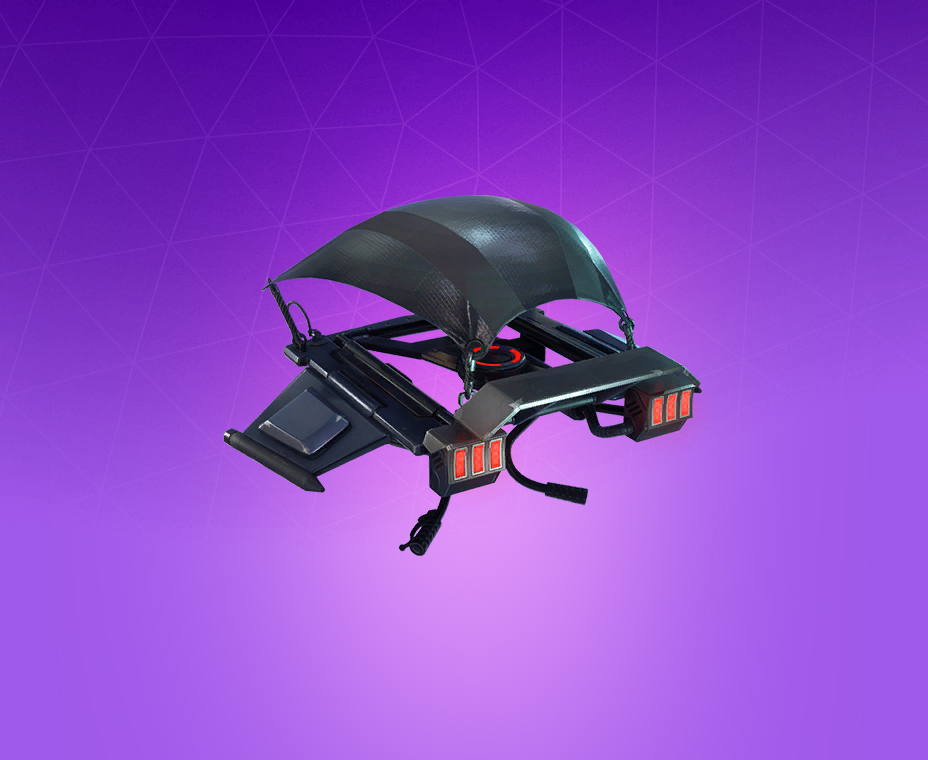 Paid Battle Pass (Tier 100) – Epic: High Octane
Season 2: Battle Pass
Paid Battle Pass (Tier 42): Royale X
Paid Battle Pass (Tier 14): Get Down!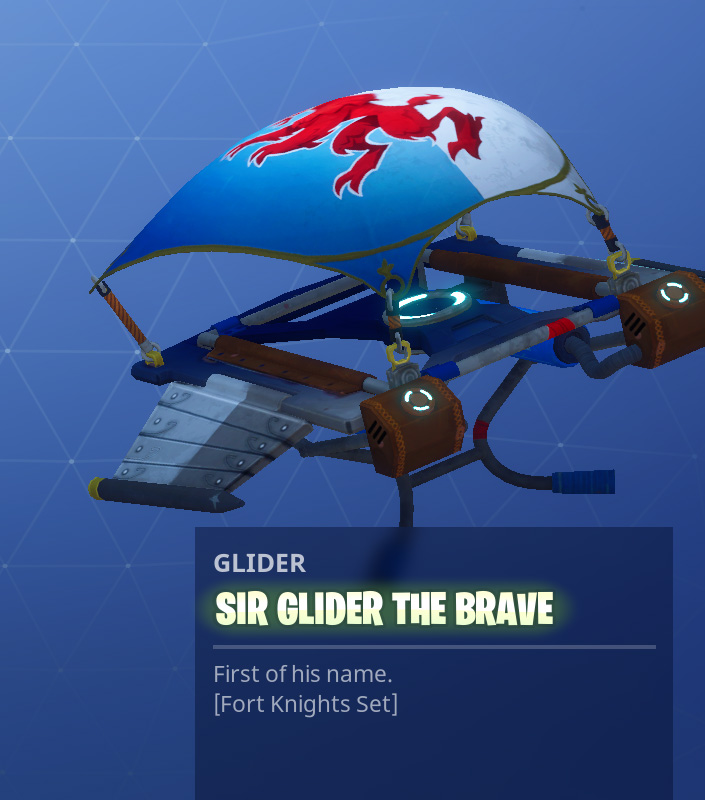 Free Battle Pass (Tier 35): Sir Glider the Brave
Season 1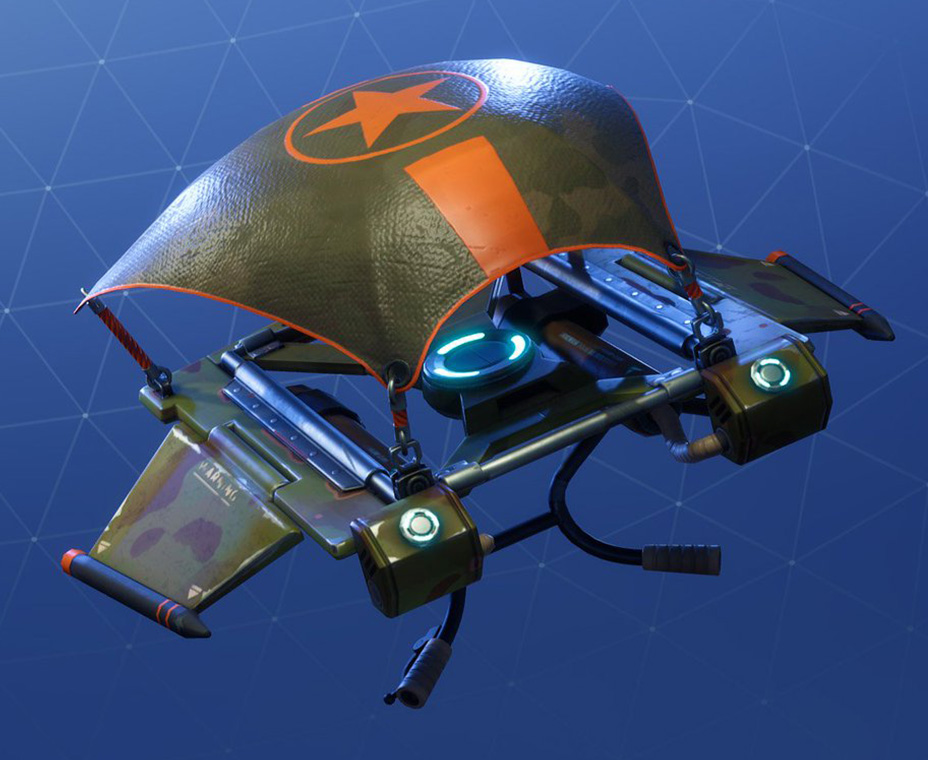 Aerial Assault One (Season Level 5)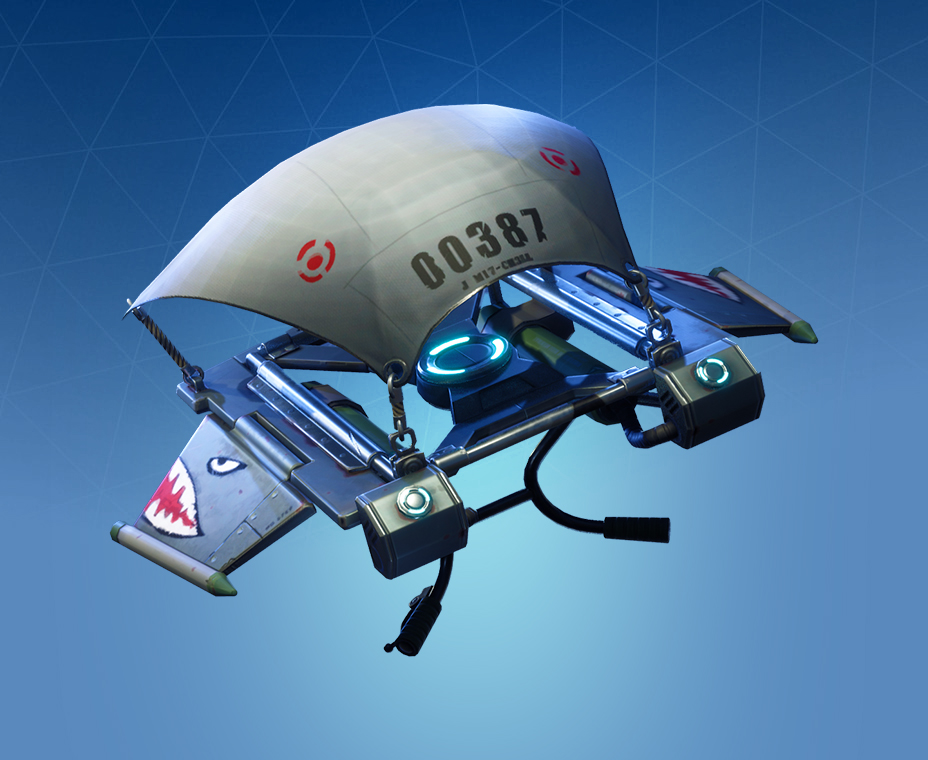 Mako (Season Level 25)