The final challenge to fully awaken Groot requires you go to a friendly location where a couple of new pals are meeting up! These two characters are well-known in Fortnite circles if you've been playing the game in the seasons of Chapter 2. They have finally come across each other, and their friendship is something Groot wants to celebrate!
To locate the Friendship Monument in Fortnite, you will need to head over to the west side of the map and find Fort Crumpet. This is directly west of Sweaty Sands and a little to the north. There are two large trees to the east of the fort, and in-between those is the monument you are looking to locate.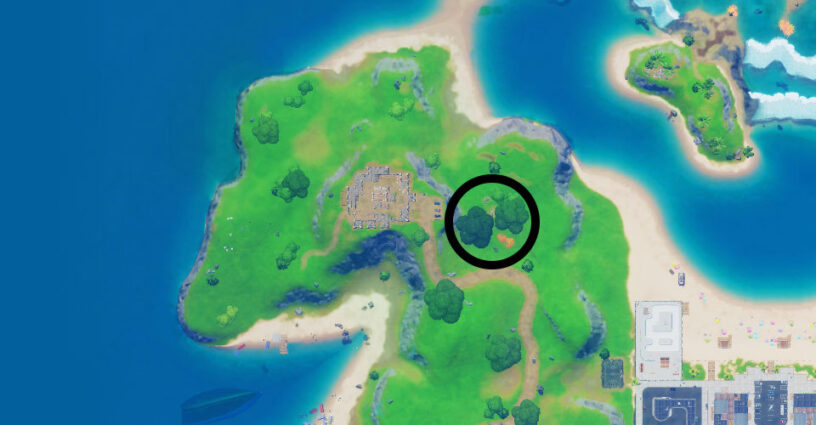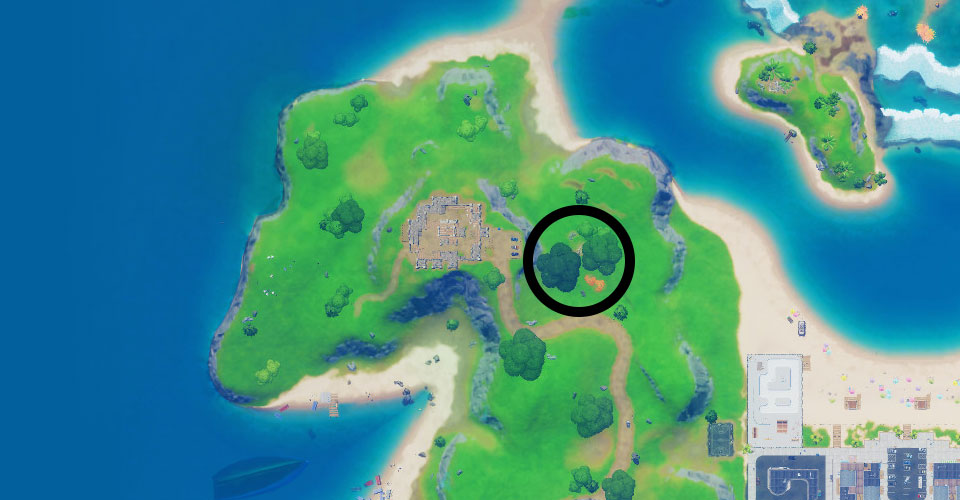 The Friendship Monument meets up the Hayman and Pipeman together and they are sharing a high-five together. These two characters have been moving around the map for the last couple of seasons, and they have finally encountered one another. Once you reach the location, you will just need to get close to these famous individuals and use an emote as Groot! This will unlock the Rocket pet and the built-in emote.
You can check out guides for everything else this season in our Fortnite Chapter 2 Season 4 post!