We're taking a quick look at where-to find the Ghost Town location in Fortnite! We've also got the exact spots you'll need to go for the Haunted Forest and Spooky Farm as well. If you aren't sure what this is for, these locations are necessary for completing the "Search a chest in a haunted forest, a ghost town, and a spooky farm" that is part of the Fortnitemares 2019 Challenges!
There's six total challenges you'll need to complete to earn all of the cosmetics for these challenges. They aren't too hard, but you will have to rely on some pretty suspect teams to complete the Storm King LTM. We have a full guide for these right here.
All Locations Map
Here's a quick map to all of the locations you'll need to go to and open up a chest at to complete the challenge. I've got a bit more detail on these locations listed below.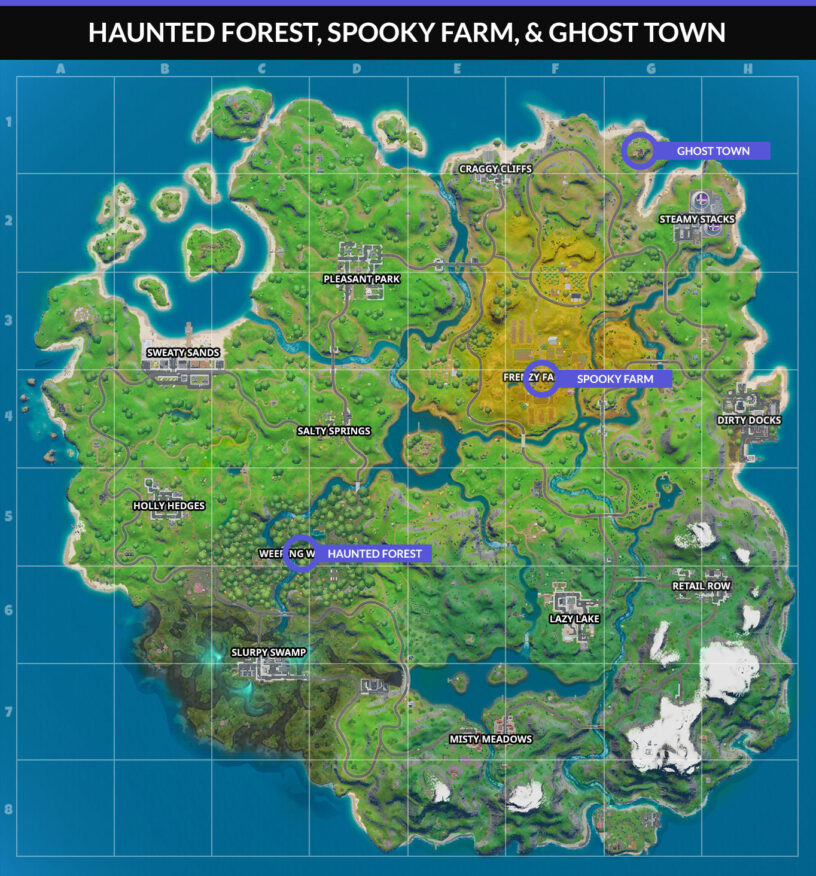 Ghost Town Location
This was the most elusive location of the three because it wasn't as obvious as the others. While many people thought it would be somewhere like Salty Springs, Pleasant Park, or Lazy Lake. It turned out that the spot you need to go to is on the northeast edge of the map above Steamy Stacks. There's a Landmark Location here called, Pristine Point. You will need to head here and open up a chest to complete the objective in the challenge!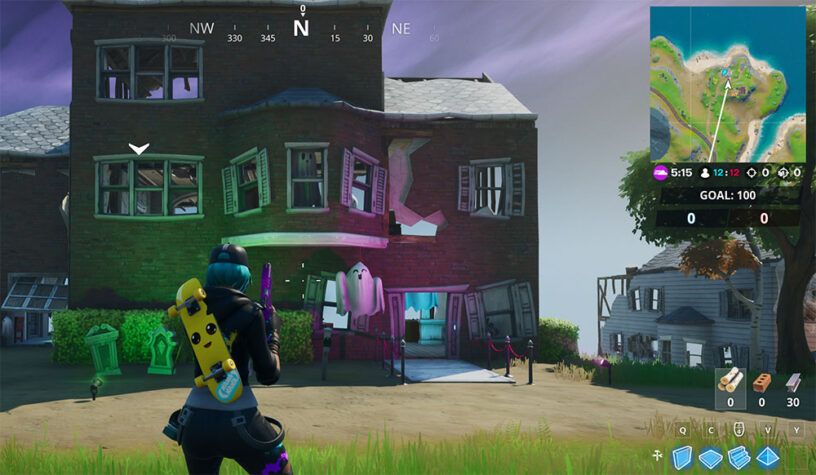 There's not a whole lot of chests in this area, so make sure you grab one quick!
Spooky Farm Location
This one was pretty obvious, you just need to head to the Frenzy Farm and open up a chest there!
Haunted Forest
Well, there's only really one forest-y area on the map and that's at the Weeping Willow. You'll find a lodge like area in the center of this location, so just go there and open up a chest and you should be able to complete the challenge!