Another week is down in Season 3 of Fortnite's Battle Pass! This week we're looking for Anarchy Acres chests, to Summit different Mountain Peaks, and to search between a Metal Bridge, Three Billboards, and a Crashed Bus! Check out all the answers and locations for these questions as well as tips & tricks for completing the rest of the challenges.
Be sure to finish up your Season 3 Battle Pass Challenges for Week 5!
Fortnite Season 3 Battle Pass Challenges Week 6 Guide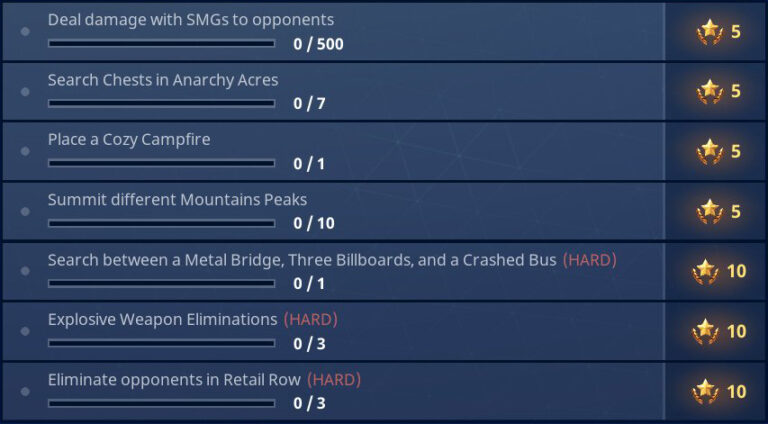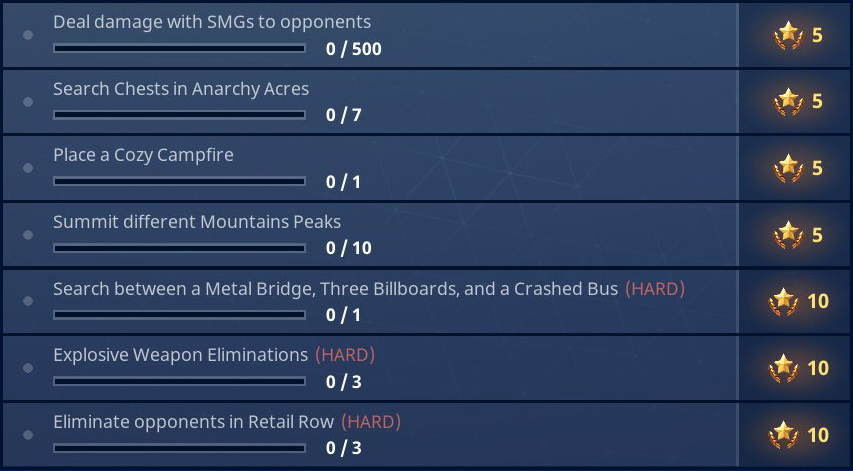 Deal damage with SMGs to opponents
You'll just need 500 damage with an SMG to complete this challenge. Shouldn't be too difficult, just prioritize your SMG over a shotgun. A good way to do this is to lead with your shotgun and try to finish people with the SMG. Shroud does this quite a bit and it works great for him! I'd recommend avoiding the suppressed SMG as it is pretty slow, where as the tactical version is much quicker and the purple version is pretty strong.
Search Chests in Anarchy Acres
Anarchy Acres has quite a few chests, but this area is going to be popping for the first few days. I would avoid the area if possible and wait until the excitement wears down. Here's a look at where all of the chests are:
Place a Cozy Campfire
Marshmallows are a requirement so be sure to have them! Much like the BUSH last week, it's the finding the campfire thing that'll be difficult rather than actually using it.
Summit different Mountains Peaks
You will need to get to the top of 10 different mountains to complete this challenge. Contrary to the wording of the challenge, you can land on these from the bus or a launch pad and it will still count. I highly recommend doing the circle around Pleasant Park as these are very close together and you can knock them out if you avoid people and grab plenty of resources.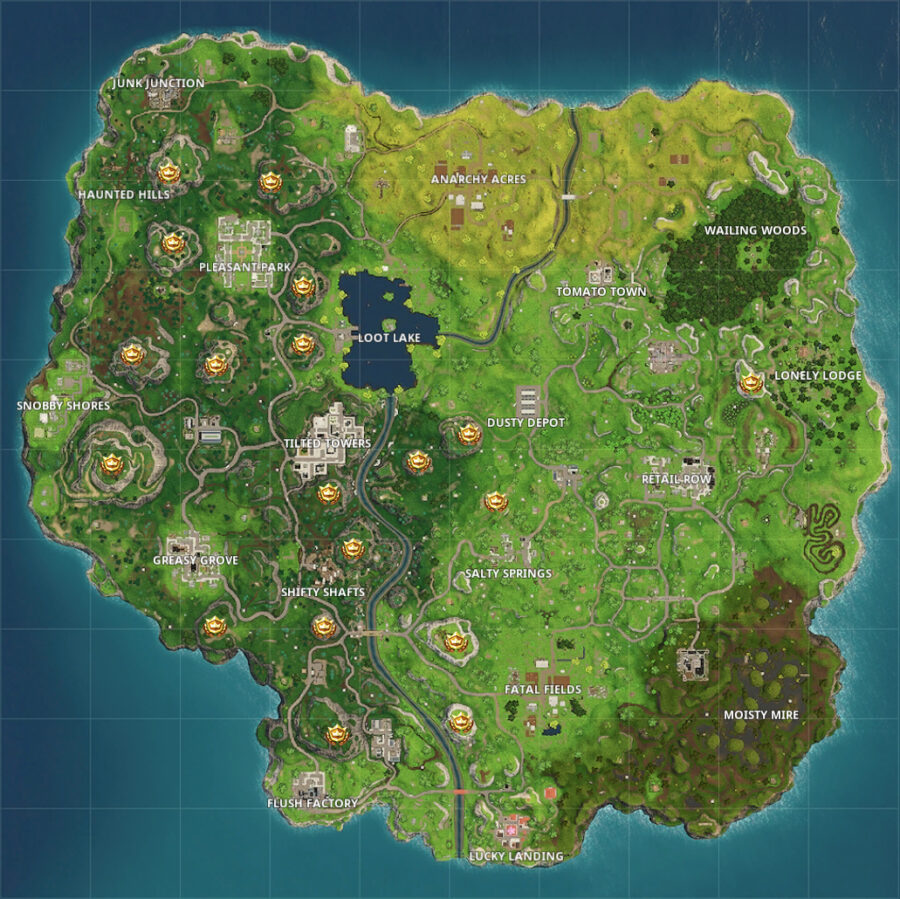 As you can see below, the area you need to get to is a white flag template that once you get close enough will make a noise and place your custom flag in its place.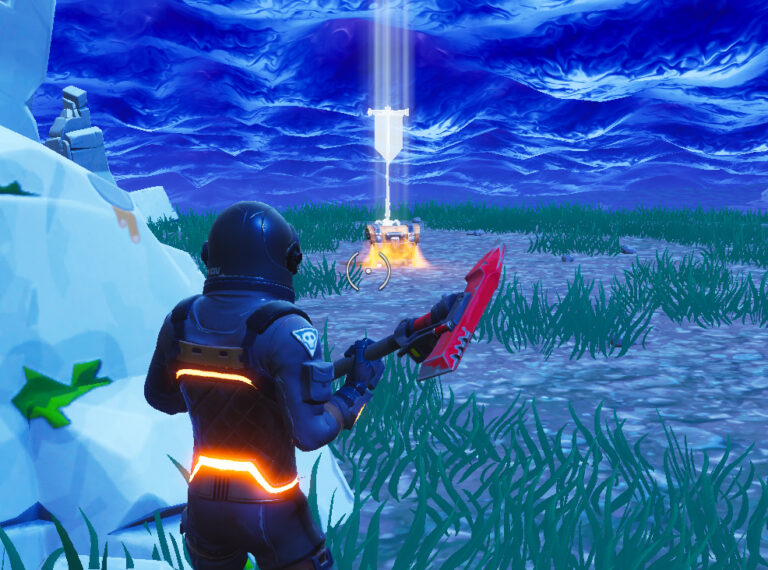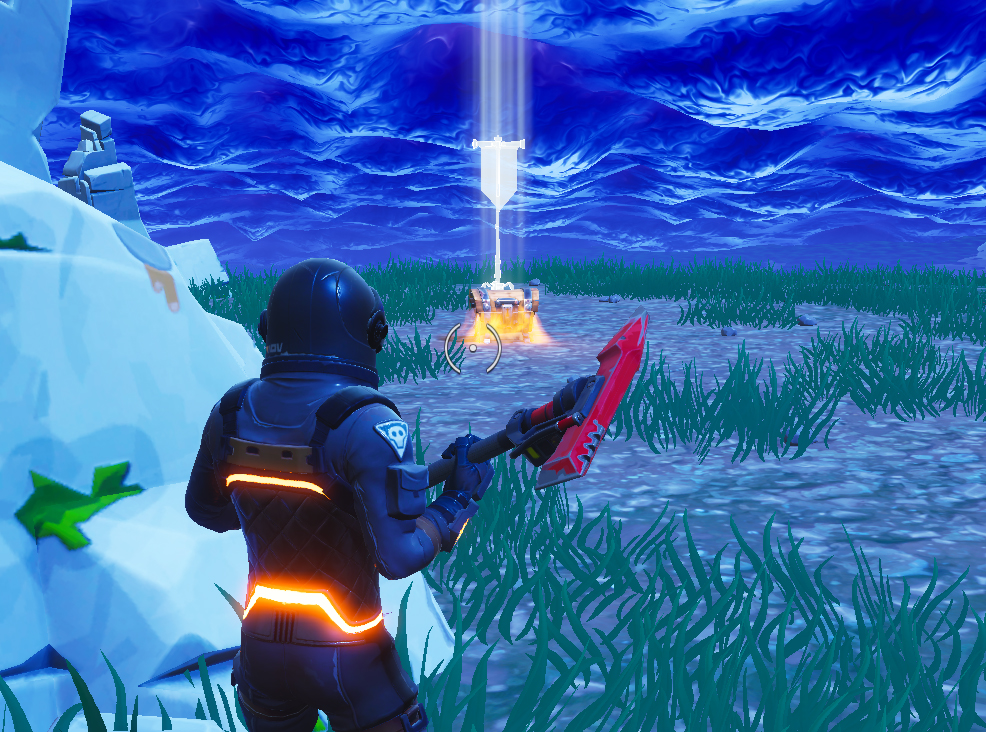 Search between a Metal Bridge, Three Billboards, and a Crashed Bus
Pretty easy one this week, it's on top of a mountain to the south west of Shifty Shafts!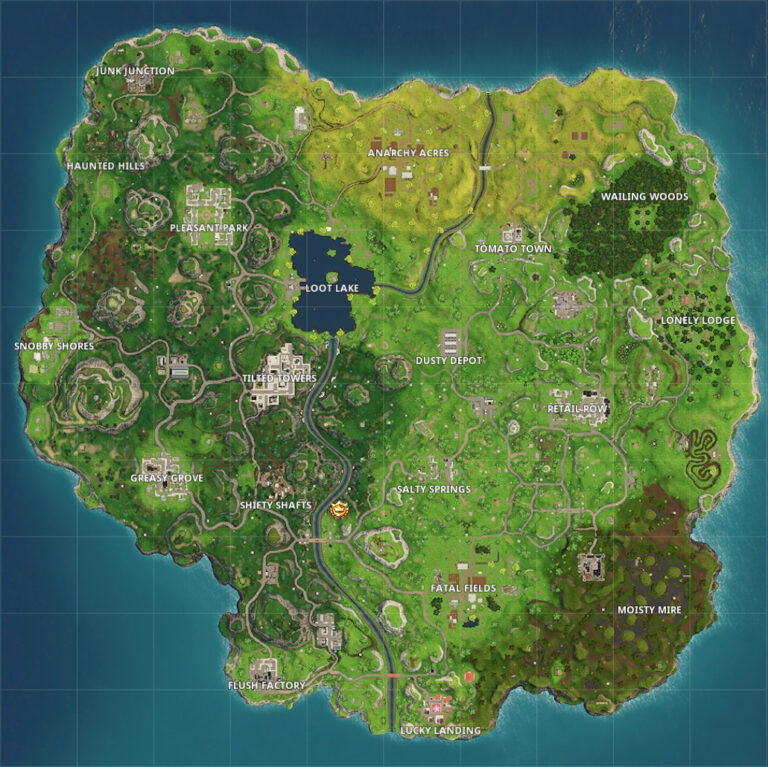 You'll know you are in the right spot by the three trees that surround the area. It's right in the middle where the little dirt patch is: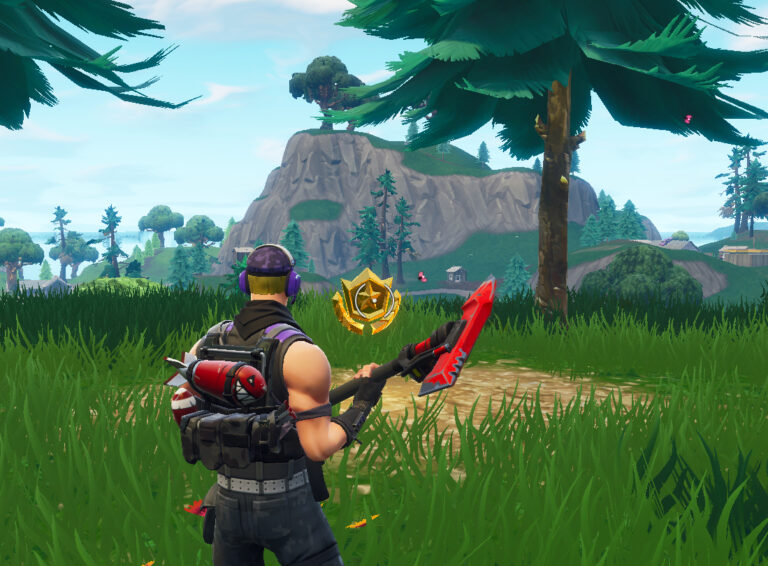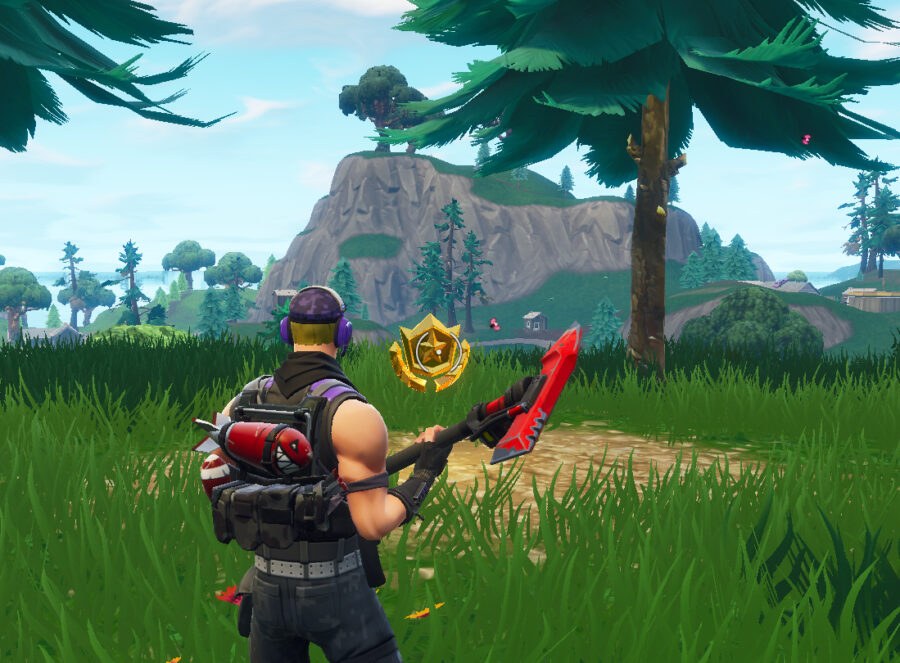 Explosive Weapon Eliminations
Use a rocket or grenade launcher, grenades, remote explosives, or maybe even try yourself the new guided missile to destroy your enemies and gain eliminations. If you struggle to aim these for whatever reason, try knocking people in duos or squads and finishing them with the explosive weapon!
Eliminate opponents in Retail Row
If you've been playing for a while this is probably a place you land frequently anyway. It's a pretty popular spot, so just head there a few times and take people out! A decent tactic for this is to land on the outskirts and loot some houses then run in when people are engaging or have fought it out for some easy kills.
You can see to the south there's some small areas to loot, but you can also check out the containers area to the east for some quick loot and then rush it to retail!