Our Fortnite Season 6 Week 5 Challenges List and Cheat Sheet brings you all of the solutions and answers for the challenges you need to complete for the week. We have maps to treasure and item locations, as well as tips for completing all of them as quickly as possible!
This week we're speeding through Radar Signs, jumping through flaming hoops, dealing damage with shotguns, eliminating opponents from closer than 5m away, dealing damage with SMGs, eliminating enemies with a minigun, and dealing damage with Pistols.
Fortnite Season 6: Week 5 Cheat Sheet
If you want to check at where to find all the challenges, here's a cheat sheet for you! Check below for more detailed information on these challenges. Credit to SquatingDog.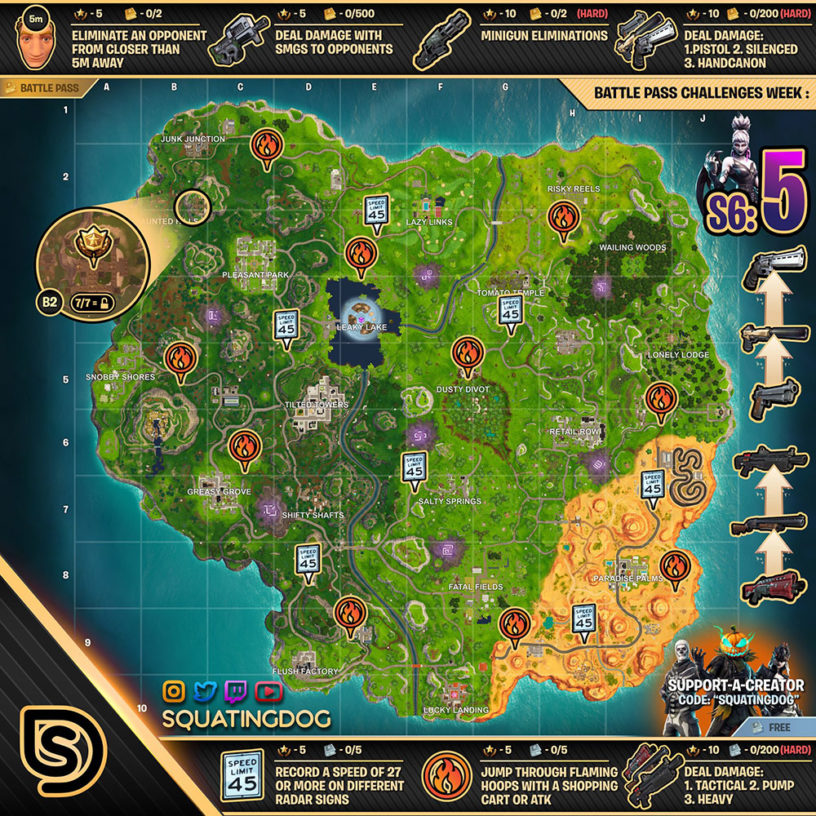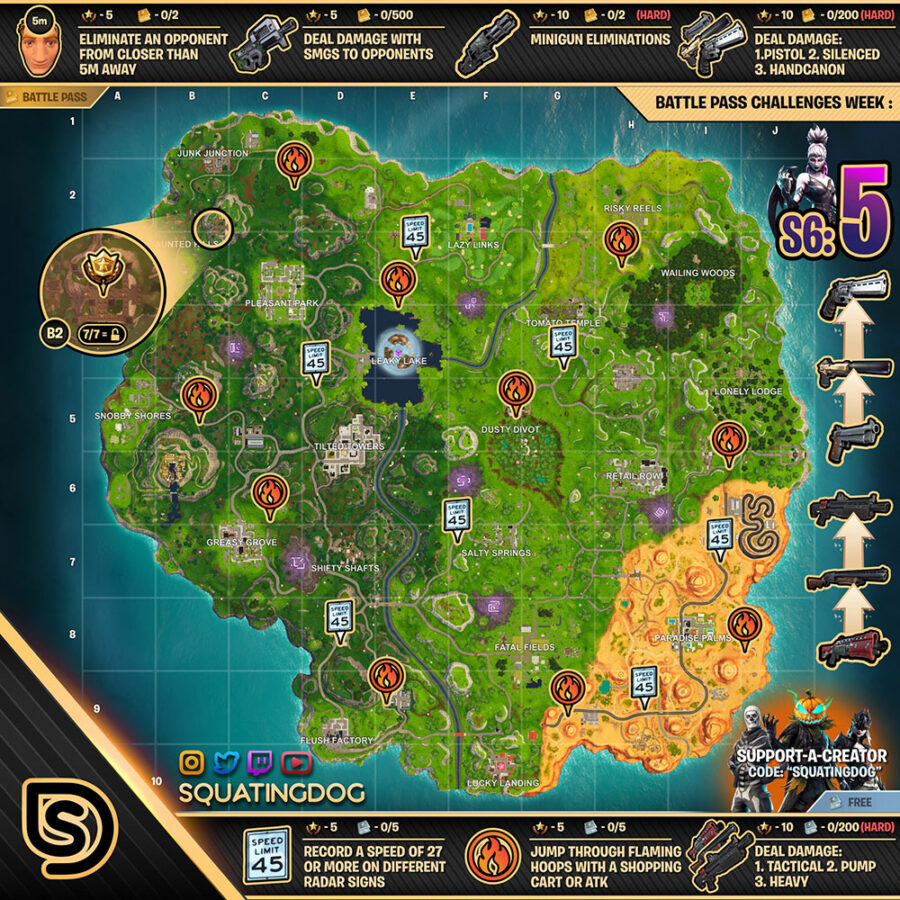 Week 5 Challenges List for Season 6
Free Battle Pass Challenges List
Paid Battle Pass Challenges List
Hidden Battle Star Week 5
Check out our Fortnite Season 6 Guide for guides on every week of challenges, and you'll find all of the hidden stars on our Season 6 Secret Battle Star Locations Guide!
Record a speed of 27 or more on different Radar Signs (5)
These radar signs have been in the game for a while, but we've never had a challenge involving them yet. You'll either want to find a one of those fancy new Quadcrashers and boost passed five of these different radar signs, or you can also GLIDE near the signs which will be fast enough to get to 27!
You can find all the Quadcrashers with our Quadcrashers Locations Guide!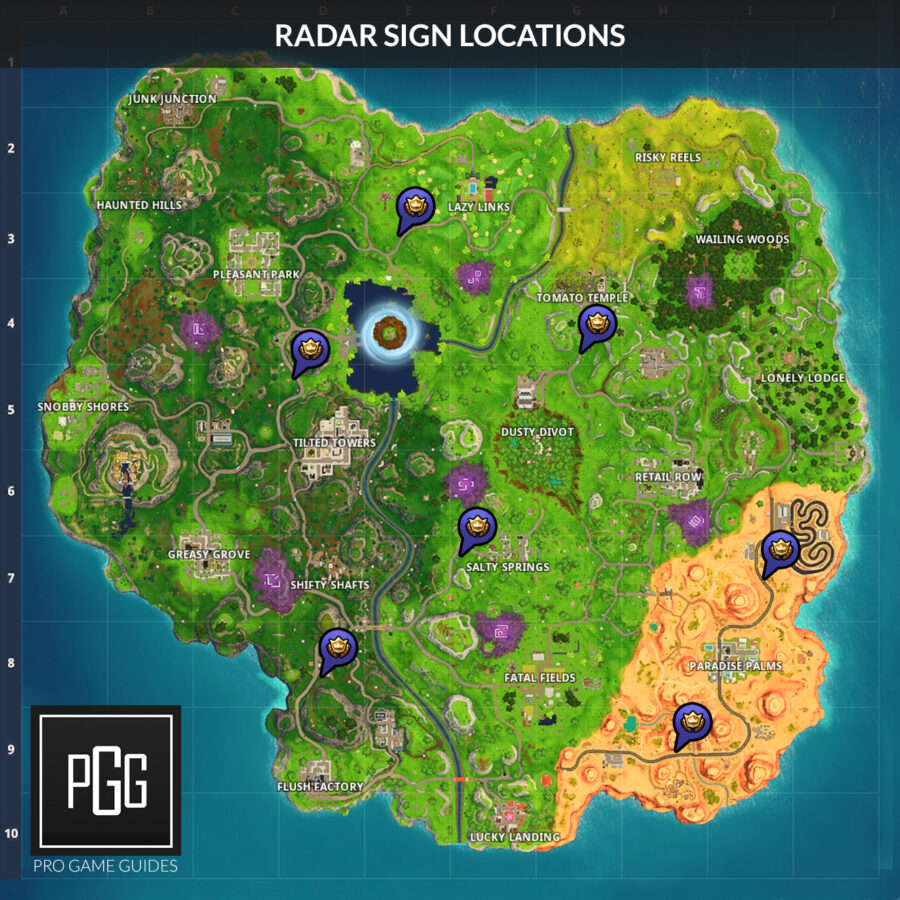 Jump through flaming hoops with a Shopping Cart or ATK (5)
While this says you can only use a Shopping Cart or ATK, you can actually use the new Quadcrasher as well. It makes the challenge a lot easier because you can just boost yourself right through the hoops. Here's a map of the flaming hoop locations: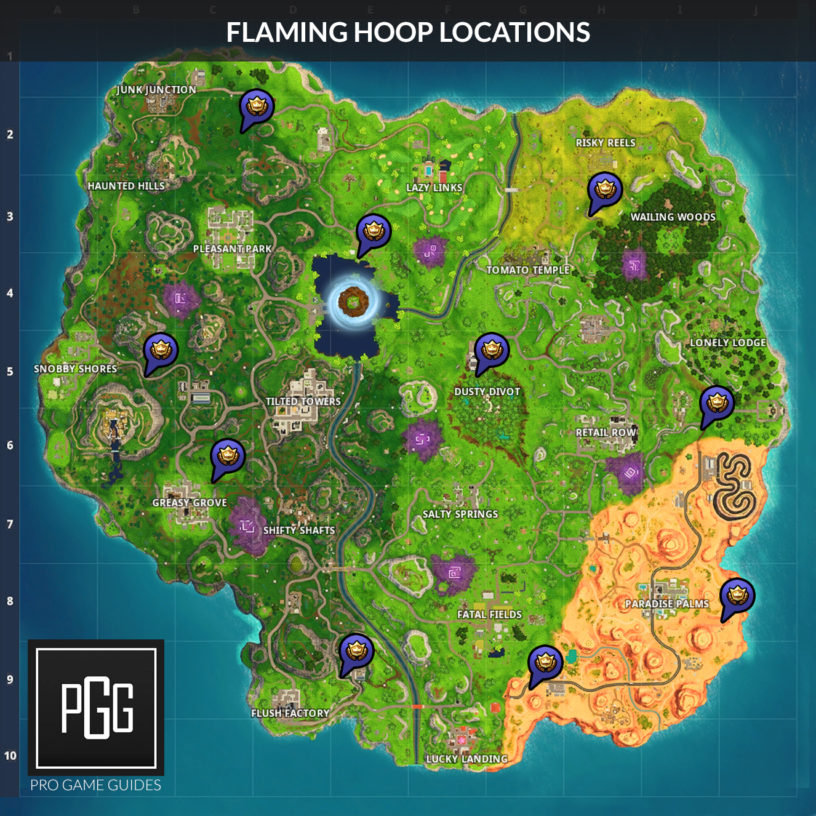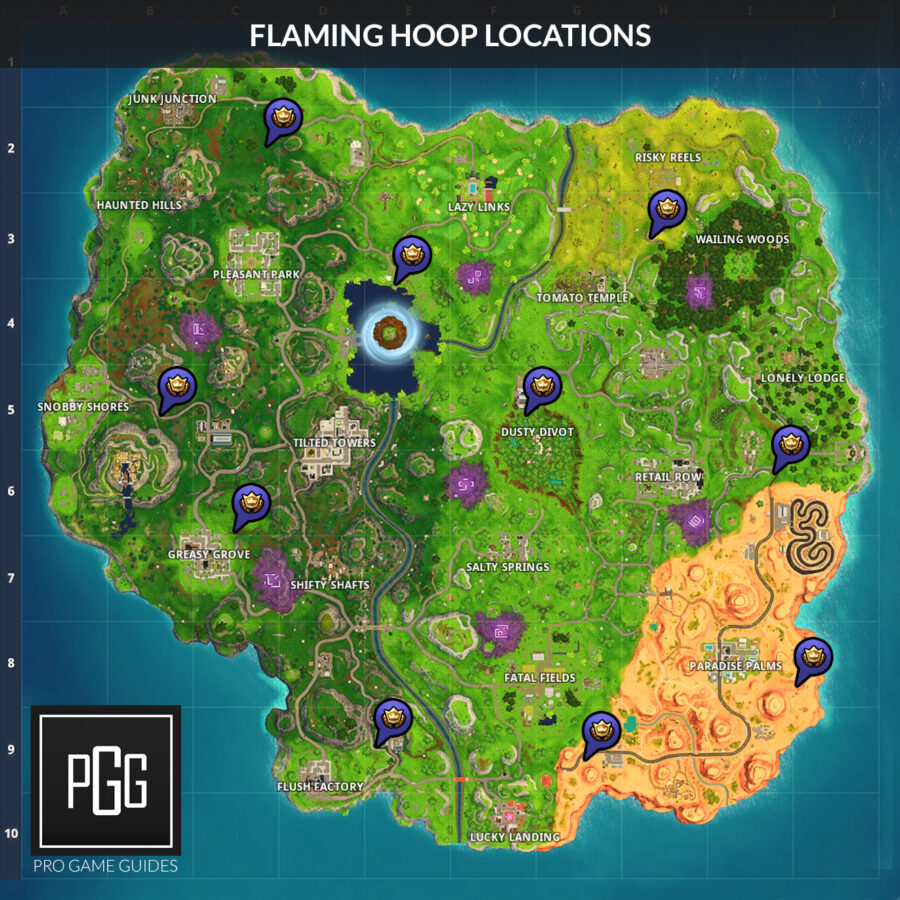 Deal damage with Tactical Shotguns to opponents (200) (HARD)
You'll have to do this three separate times with the following shotguns: Tactical, Pump, and Heavy. Not much to say about this one, just shoot people with the shotgun.
Eliminate an opponent from closer than 5m away (2)
Get up real close to your opponent and blast em. This one won't be too hard, you likely get this close to people fairly often in build battles or when you are running around in the early game.
Deal damage with SMGs to opponents (500)
SMG are pretty common place now, so this should be pretty easy to accomplish. The P90 is largely looked at as the best option, but there's some people that claim the blue SMG is actually the superior weapon.
Minigun Eliminations (2) (HARD)
The Minigun is actually pretty decent these days, but finding one will be a bit more on the difficult side. The gun is good for pressuring builders, however, you will need quite a bit of ammo to get the job done. Make sure you are picking up all of that small ammo!
Deal damage with standard Pistols to opponents (200) (HARD)
Very similar to the shotguns challenge, but probably going to be more difficult. Pistols aren't super commonly used, although the Hand Cannon recently got a buff for its damage distance. You need to do this three times with different pistol version in this order: Pistol, Hand Cannon, and Suppressed Pistol.
Hidden Battle Star
Once you've completed all the challenges for the week you will be given the following loading screen. You can see the hidden battle star in the top right in the window of the castle.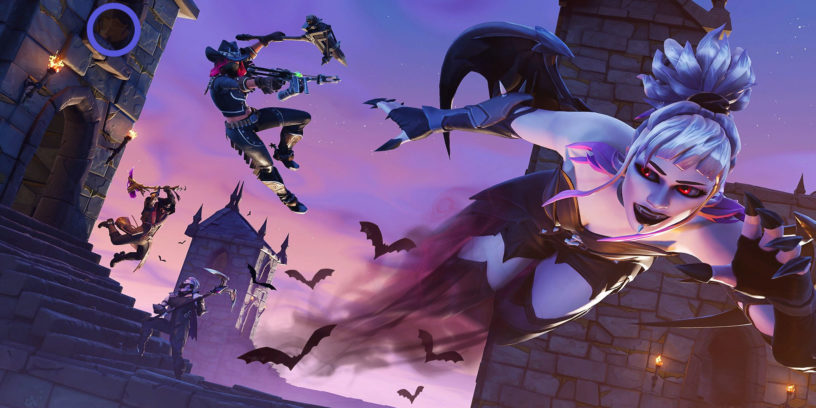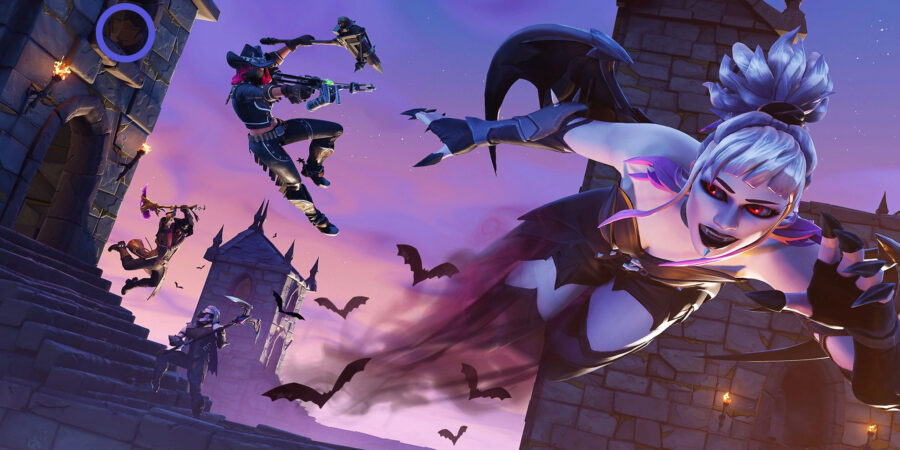 You can find this in the haunted castle areas near Haunted Hills.